Shops
Bakeries/Food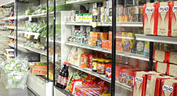 Servitu has a good location, about three minutes' walk away from Hamamatsu station, and you can buy multinational foods and day-to-day goods there.
Department Stores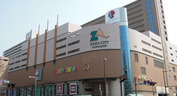 Located five minutes away on foot from JR Hamamatsu Station in Hamamatsu's metropolitan area, Zaza City Hamamatsu is a shopping center made up of ZAZA West and ZAZA Central.
Stationery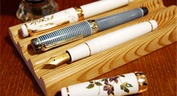 BUNG BOX, a fountain pens store located in Hamamatsu, Shizuoka, was established with the manager's passion to hand down f
Anothers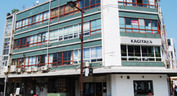 "KAGIYA building" is attractive because of the profound atmosphere from fifty years ago, and is one of the trendsetting places in Hamamatsu where creators and designers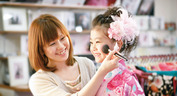 Shiiki Photo Studio is a photo studio which has six shops in Shizuoka prefecture, including the main studio in Iwata, established 90 years ago.
Japanese Style Items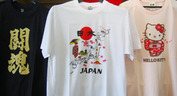 You can go to Kawai clothing store in three minutes on foot from Hamamatsu station,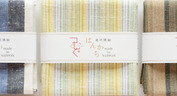 Enshu cotton is carefully weaved on a loom by a craftsman, and only 40 meters can be made in a day.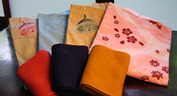 IS industry, Inc. is a manufacturer and seller of ryokan yukatas in Hamamatsu city, the capital of yukata production. Ryokan yukatas, while very similar to regular ones,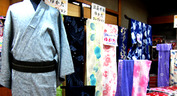 "Fashion Kimono Ishibashi" is a shop located in the shopping district of Yurinoki Doori near the Hamamatsu station. Since its establishment in the 9th year of Taisho (1920) with the motto of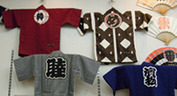 Kamoeya is a long-standing shop established in 1905, located on a corner in the historic shopping district (Mall Street) in the heart of Hamamatsu. Just a few minutes' walk from JR H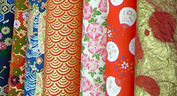 It mainly sells Japanese paper and materials for painting and calligraphy, but besides this it also h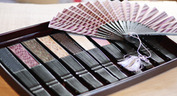 Ryokushusen Libero, in Minami ward, Hamamatsu city, is a shop specializing in Japanese folding fans, making them by hand, using a traditional method passed down by Kyoto craftspeople. The fans, made by the owner, who prides hims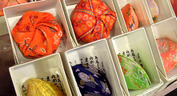 Shikisaido looks like an ancient house from the outside, and is a store for Japanese goods with two branches in Hamamatsu city and five in Shizuoka. There are many items that can help you enjoy the splendor of Japan's