The shopping center which has a 100 yen shop and UNICLO.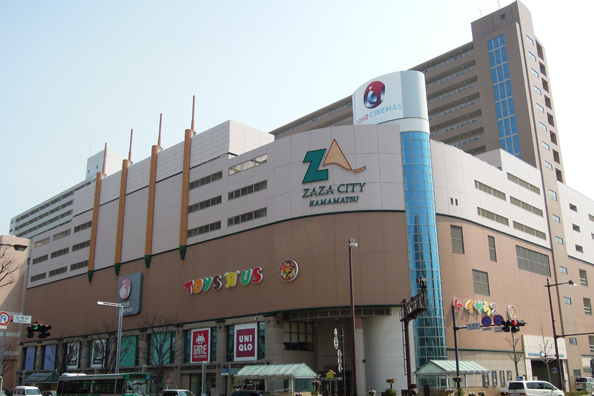 While the staff primarily speaks Japanese,
they can understand some English and respond to gestures,
so don't feel afraid to come pay us a visit.
Located five minutes away on foot from JR Hamamatsu Station in Hamamatsu's metropolitan area, Zaza City Hamamatsu is a shopping center made up of ZAZA West and ZAZA Central.
In addition to the shopping area that is full of stores that specialize in fashion, general goods, musical equipment, books, and hobby shop, it also has a wide variety of places to go like a multiplex with nine screens, a supermarket, and restaurants.

Street performances, concerts, talk shows, and other various events take place between ZAZA West and ZAZA Central in the central plaza. There are restaurants that serve fast food, and other types of food, surrounding the plaza, so while you are shopping you can use them as places to relax and take a rest.
1st Basement Floor
There is a huge supermarket, Trading card shop, and there is a great 100 yen shop located near the station. There is a food court where you can get things like soba noodles, udon noodles, dumplings, and ramen, and there are also restaurants where you can comfortably enjoy a light Japanese meal.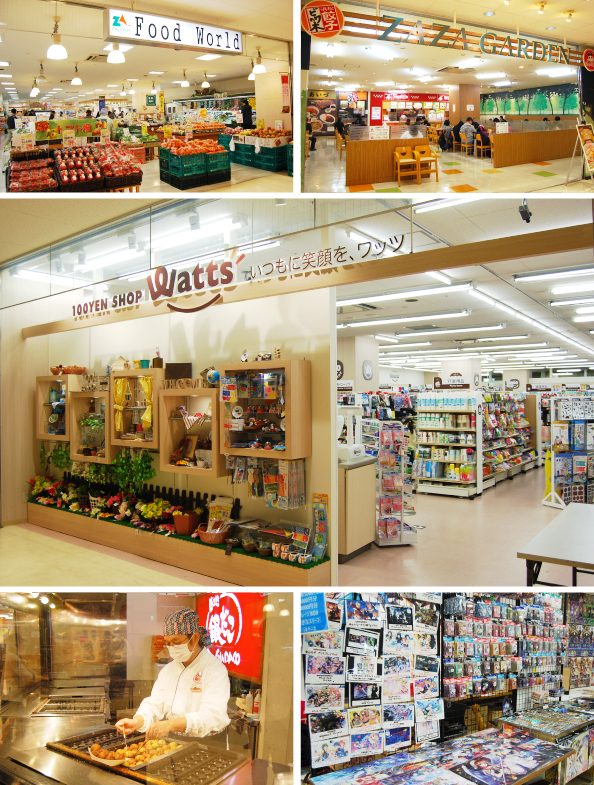 Recommendations!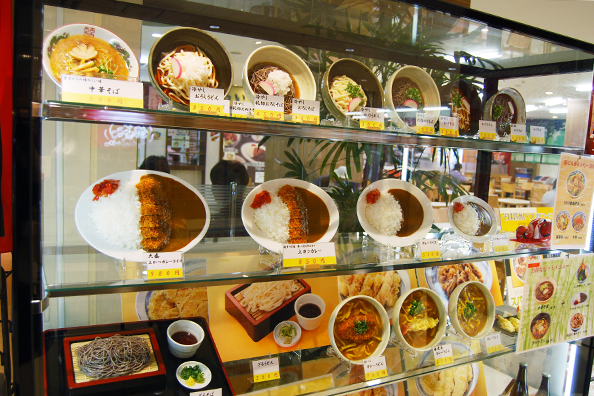 Fake food
At Fake food you decide what you want to eat by taking a glance using a display method thought up in Japan. It is located within the food court.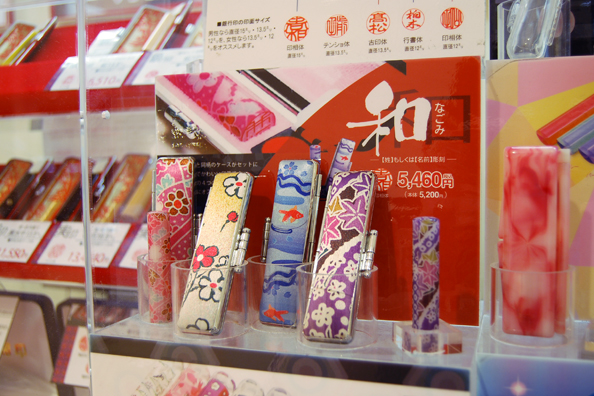 Seal
In Asia, name seals are quite commonplace, but in other areas they are new and fresh. If you have three days, you can get one custom made with characters of your choice (ones from the alphabet also work). There are Japanese designs as well, and they are a great way recommended to commemorate your trip with.
1st Floor
It can be fun to just look at the popular local and foreign fashion brands in the stores. There are various specialty stores such as a hobby shop, a store selling musical instruments, and a big bookstore.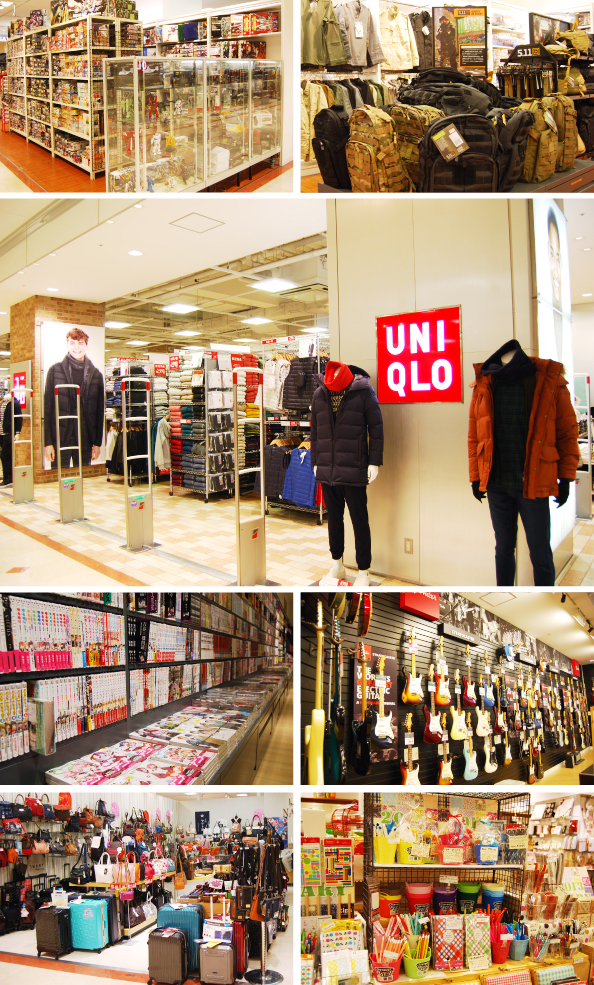 2nd & 3rd Floor
There is a wide variety of places where both children and adults can have fun, like the huge toy store, multiplex, retro-style candy shop, and arcade.

Left: Huge Toy Store / Right: Arcade

TOHO CINEMAS HAMAMATSU

Detail for

Haikara Yokochou (Candy Store)

Mom-and-pop candy stores are stores that sell candy aimed towards children for a reasonable price, and until 1980 in Japan, they were commonplace, and were places where children could socialize, but now the number of them has dramatically decreased. Creating the atmosphere of candy stores from that period, there is excitement in the air, inside the bright and cheerful store.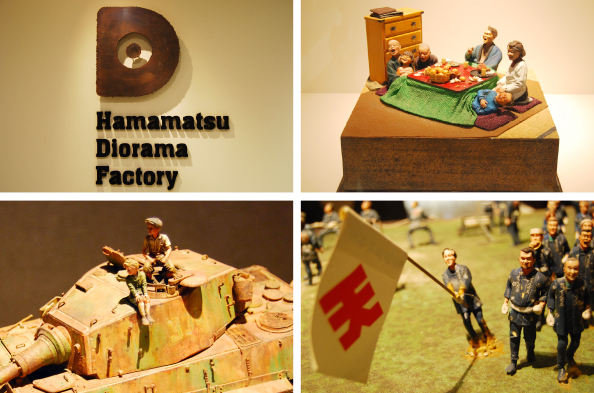 Diorama Factory

Detail for
The diorama artist Takuji Yamada who was born in Hamamatsu usually has his dioramas up on display in the "Hamamatsu Diorama Factory," where you can also see a wide array of dioramas, such as ones with Japan's nostalgic scenery, monsters, and anime.

http://www.zazacity.jp/
(Japanese)
View a Larger Map
>>

Zaza City Hamamatsu

/ ザザシティ浜松
ADDRESS
<West> 
15 Kaji-machi, Naka-ku, Hamamatsu-shi, Shizuoka 430-0933
<Central> 
100-1 Kaji-machi, Naka-ku, Hamamatsu-shi, Shizuoka 430-0933
PHONE 
053-413-3333
OPEN 
10am-8pm 
※Some shop are exceptions
TRANSPORT 
From Hamamatsu Station
[WALK] 
5 minutes
2016.6.29 update
Content may be subject to change after publication. Please also note that we are not accountable for loses and damages that may occur as a result of said changes.