Enjoy a true ninja experience just a few minutes walk from Hamamatsu station.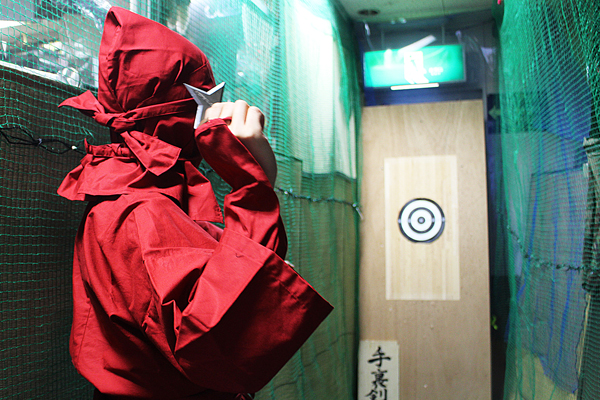 Model Gun Shop Chitose Hamamatsu, situated a short walk from Hamamatsu station in the downtown business district (Chitose mall district), is home to the Shuriken-Throwing Experience Dojo, where children and adults, male and female alike, can enjoy the experience of how it feels to be a ninja! While the word 'dojo' may seem somewhat daunting, this particular dojo is actually more of an easy-going play area, where visitors can throw shurikens from distances of 3-6 meters. Although shurikens are highly dangerous when thrown, we have prepared a safe environment where visitors can enjoy their ninja experience, without having to worry about others looking on. As the dojo can be reserved and shurikens can be rented, visitors are free to drop in casually with friends whenever they want. Eliminate the stress of daily life! Enjoy some fun exercise after eating! Or get in some practice as a ninja! The dojo can be used any way you want.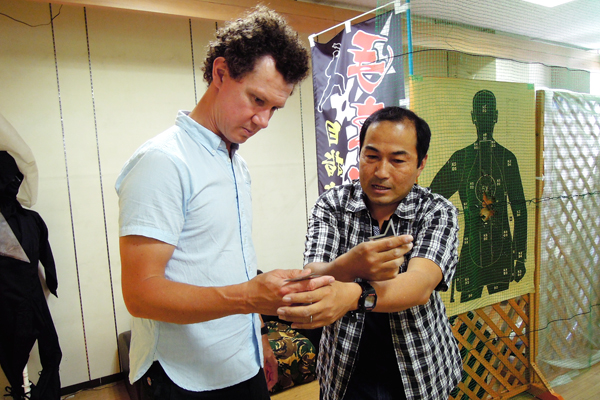 Beginners receive full instruction in how to hold and throw shurikens.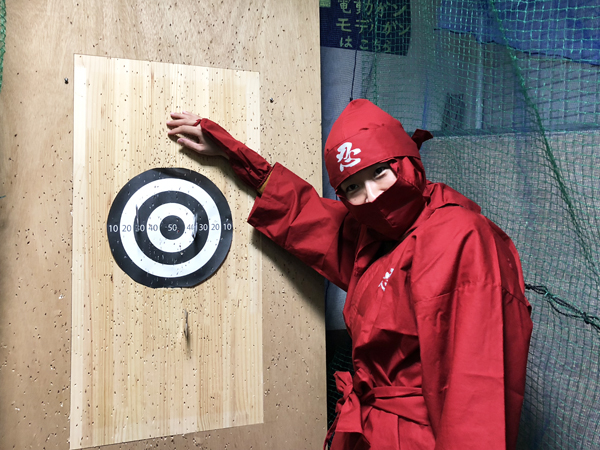 You can enjoy throwing shuriken in a ninja costume for free. Try experiencing what it really feels like to be a ninja!
Please be aware that the number and sizes available in our ninja costumes is limited, so we may be unable to accommodate all guests.
Shuriken-Darts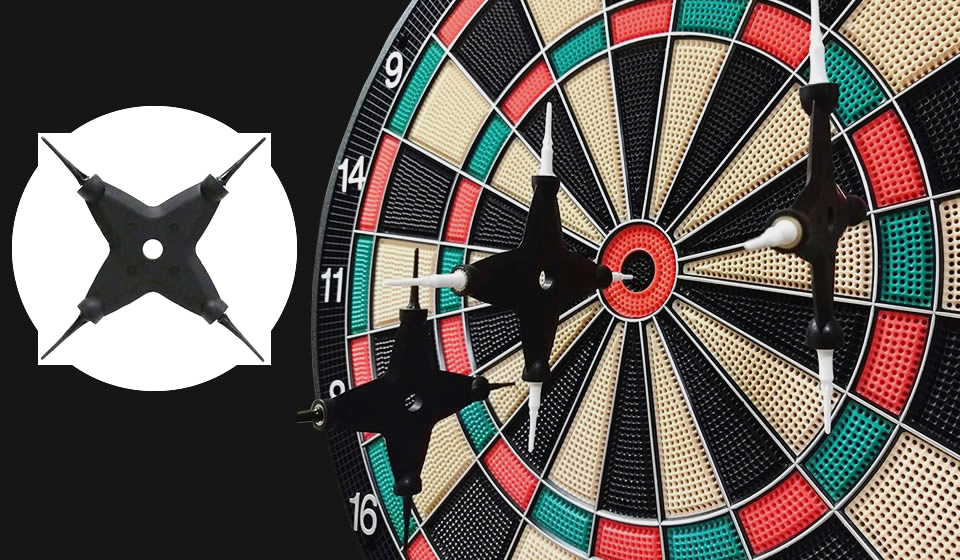 You can also try your hand at shuriken (ninja star) darts in the hall, where you get to experience throwing shuriken just as if you were enjoying playing darts with a dartboard.
Shuriken-Darts Official Video
Flint sickles and flints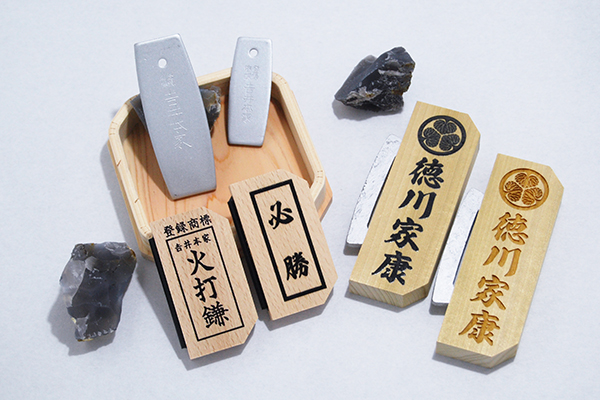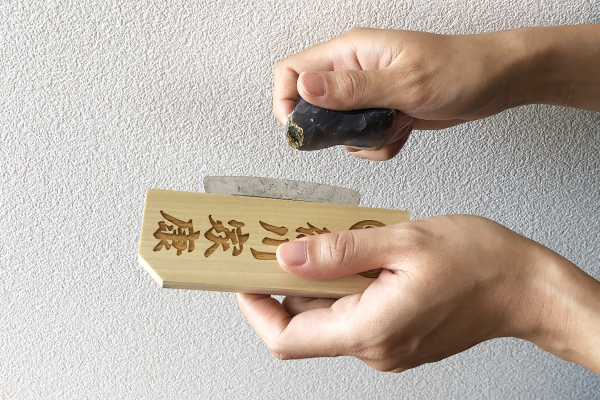 Flint sickles and flints are available for purchase!
Since ancient times, there has been a custom in Japan called "flint sparks" in which sparks are struck using a flint sickle and flint in order to pray for the safety of someone who is leaving or to dispel evil. Some of you may have seen the scene in the popular anime "Demon Slayer" where the main character is seen off with this custom of flint sparks. This custom is still being utilized and passed down by those who have a high regard for tradition. This dojo sells a flint sickle with an engraving of the Shogun Ieyasu Tokugawa that is exclusively available there, and it makes for a great souvenir!

Flint sickle and flint set with an engraving of Ieyasu Tokugawa with Yoshii-honke board (a wooden board that fits over the sickle) 4,400 yen
(Flint sickles are also sold separately starting at 1,980 yen. There are various sizes and designs to choose from.)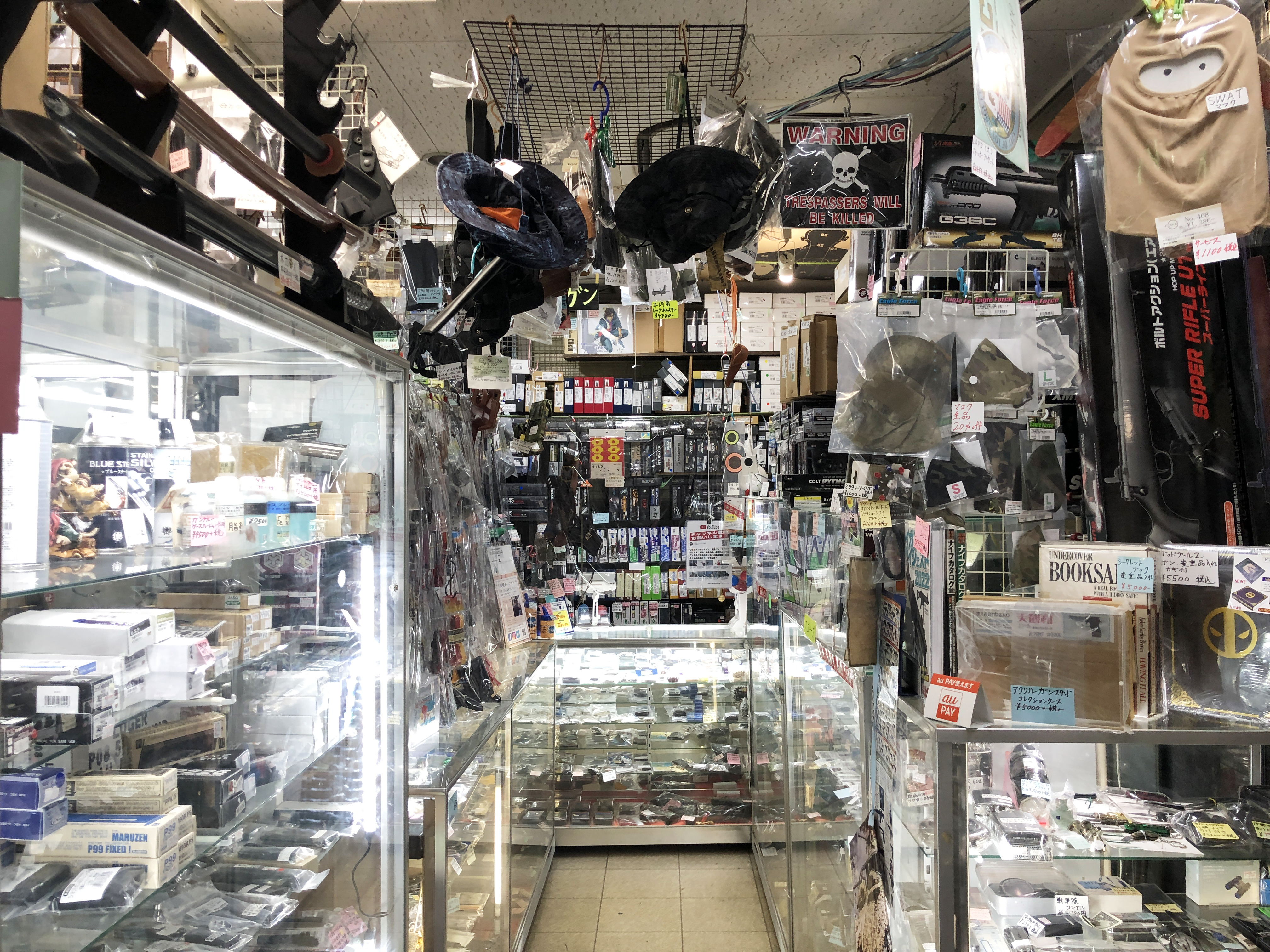 In addition to the dojo, Model Gun Shop Chitose Hamamatsu is also a provider of a wide range of specialized collectors items, including electric guns, gas guns, airguns, self-defense supplies, military goods, ninja goods, knives, weapons, and more.

http://www.titose.net/
(Japanese)
Don't forget your souvenirs!!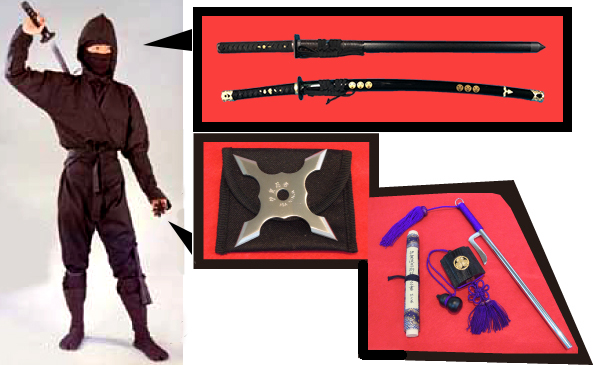 Shuriken Throwing Dojo
Choose your own way to play! Come along any time, you only need to bring yourself!
Shuriken Throwing or Shuriken darts
FEE
¥500 for 5 minutes
★All-you-can-throw session!
Shuriken-throwing Test or Shuriken Darts Test
FEE
¥300(1 test, 5 warm-up throws and 5 test throws)
※Pass the Jounin exam to receive a rare gold leaf shuriken!

Under 18's must be accompanied by a guardian (safe, rubber shurikens are provided for use by children.)
A reservation is required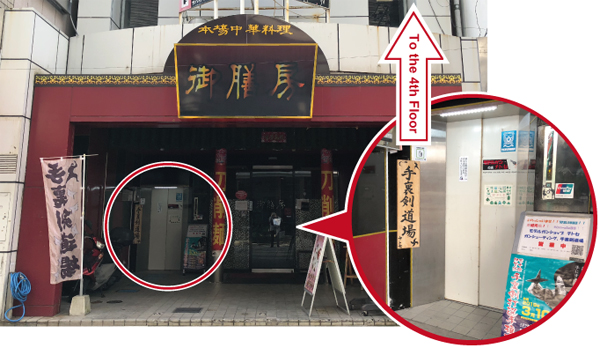 >>

Model Gun Shop Chitose Hamamatsu /


モデルガンショップ チトセ
ADDRESS
 76 Chitose-cho, Naka-ku, Hamamatsu-shi, Shizuoka, 430-0934
PHONE
 053-452-8359
OPEN HOURS
 11am - 9pm (Last admission time 8:30pm)
CLOSED
 Wednesday
TRANSPORT
 From Hamamatsu Station
[WALK]
 3 minutes

http://www.titose.net/
(Japanese)
2023.8.21 update
Content may be subject to change after publication. Please also note that we are not accountable for loses and damages that may occur as a result of said changes.