You can find Japanese souvenirs here!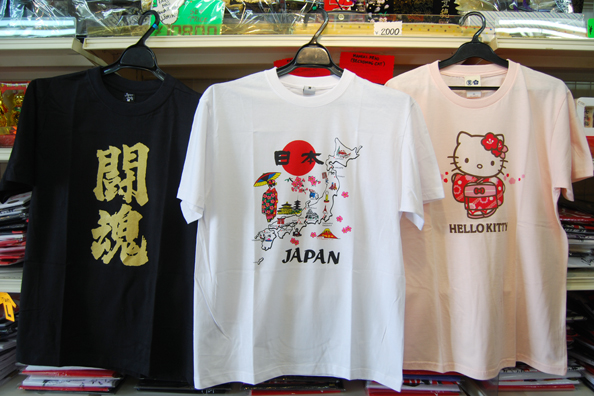 You can go to Kawai clothing store in three minutes on foot from Hamamatsu station, a highly popular spot for tourist souveniers. Clothing featuring Mt. Fuji or Kanji characters are abundant, as area many things exclusive Hamamatsu are there. You will definitely find Japanese souvenirs you couldn't find at other places if you come here. You can feel free to ask questions as the staff here can speak five or six languages. There is also a free service of trying armor on for the people who shop here, making it a popular spot for taking pictures.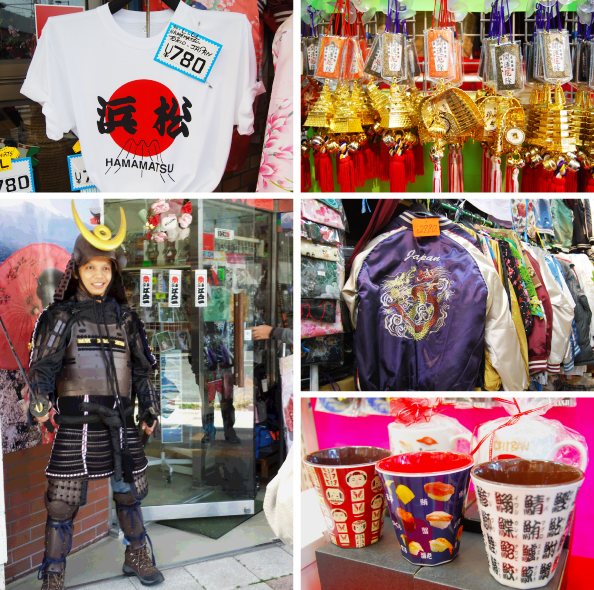 https://sites.google.com/site/souvenirkawai/english
>>

Kawai clothing store

/ カワイ衣料【kawai iryou】
ADDRESS
 1-63 Kajimachi, Naka-ku, Hamamatsu-shi, Shizuoka
PHONE
 053-452-1120
OPEN HOURS
 Mon - Fri 11am-7pm / Sat 10:30am-7:30pm / Sun 10:30am-7pm
CLOSED
 Wednesday
TRANSPORT
 From Hamamatsu station
[WALK]
 3 minutes
2015.12.11 update
Content may be subject to change after publication. Please also note that we are not accountable for loses and damages that may occur as a result of said changes.