The traditional fabric "Enshu-cotton",
expressed in modern design, making for a perfect souvenir.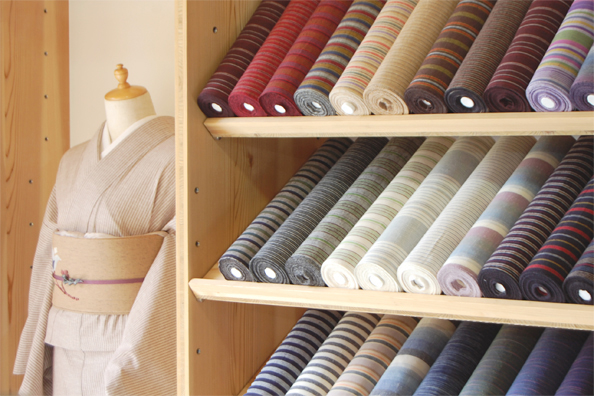 There is a traditional textile called Enshu cotton in Enshu district where Hamamatsu city belongs to. Enshu cotton is carefully weaved on a loom by a craftsman, and only 40 meters can be made in a day. These masterfully prepared cloths and goods are sold at Nukumori-Kobo. (
You can see the details of Enshu cotton

here
)
The original brand "Tsumugu" is specifically only made in Japan, and dedicated to only feature simple designs that can be loved for a long time. Although this brand reminds us of traditional Japan by its pattern and shape, it harmonizes with modern life well and adds a Japanese flair to your living.
The office and shop is constructed of plain wood Tenryu-cedar, whose calming scent fills the air. Please come and experience the soft texture of Enshu-tsumugi when you come to Hamamatsu. We also have a special selection of items from the Shizuoka prefecture, as well as the fabric rolls of Enshu-tsumugi, along with finished goods. We highly recommend them as souvenirs.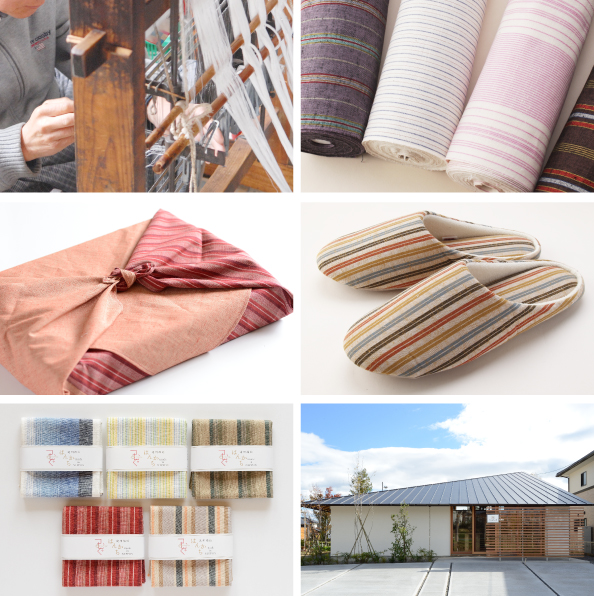 http://nukumorikoubou.com/
(Japanese)
Online Shop http://www.rakuten.co.jp/nukunuku/
(Japanese)
Online Shop http://global.rakuten.com/en/store/nukunuku/
(English)
>>

Nukumori-Kobo

/ ぬくもり工房
ADRESS
 3-12-25 Somechi-dai, Kita-ku, Hamamatsu-shi, Shizuoka 434-0046 
PHONE
 053-545-6391
FAX
 053-545-6493
E-MAIL
 info@nukumorikoubou.com 
OPEN
 10am - 6pm
CLOSED
 Year-end and New Year holidays (2015/12/29~2016/1/3)
TRANSPORT
 From Hamamatsu Station
[TRAIN and BUS]
 Enshu Tetsudo Line "Hamakita" station then take the "Seirei Mikatahara Byouin" line bus to "Somechi-dai 3cho-me". Nukumori Kobo in front of bus stop.
[BUS]
 Take the "Hagioka/ Miyakoda/ Kirari town" line bus at bus stop #13 of the bus terminal to "Somechi-dai 3cho-me". Nukumori Kobo in front of bus stop.
[CAR]
 About 40 minutes
2015.1.19 update
Content may be subject to change after publication. Please also note that we are not accountable for loses and damages that may occur as a result of said changes.