Gathered here are the works of Yamada Takuji, a pro modeler who works in Hamamatsu and represents Japan!!!!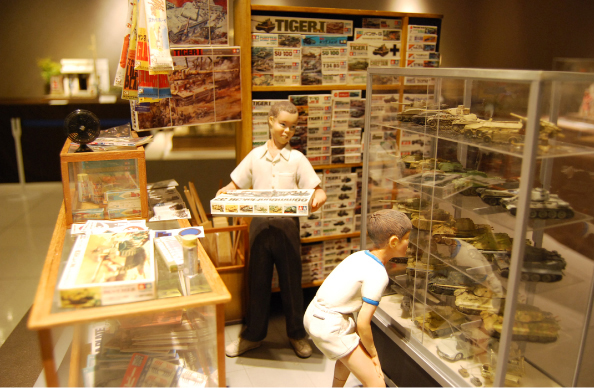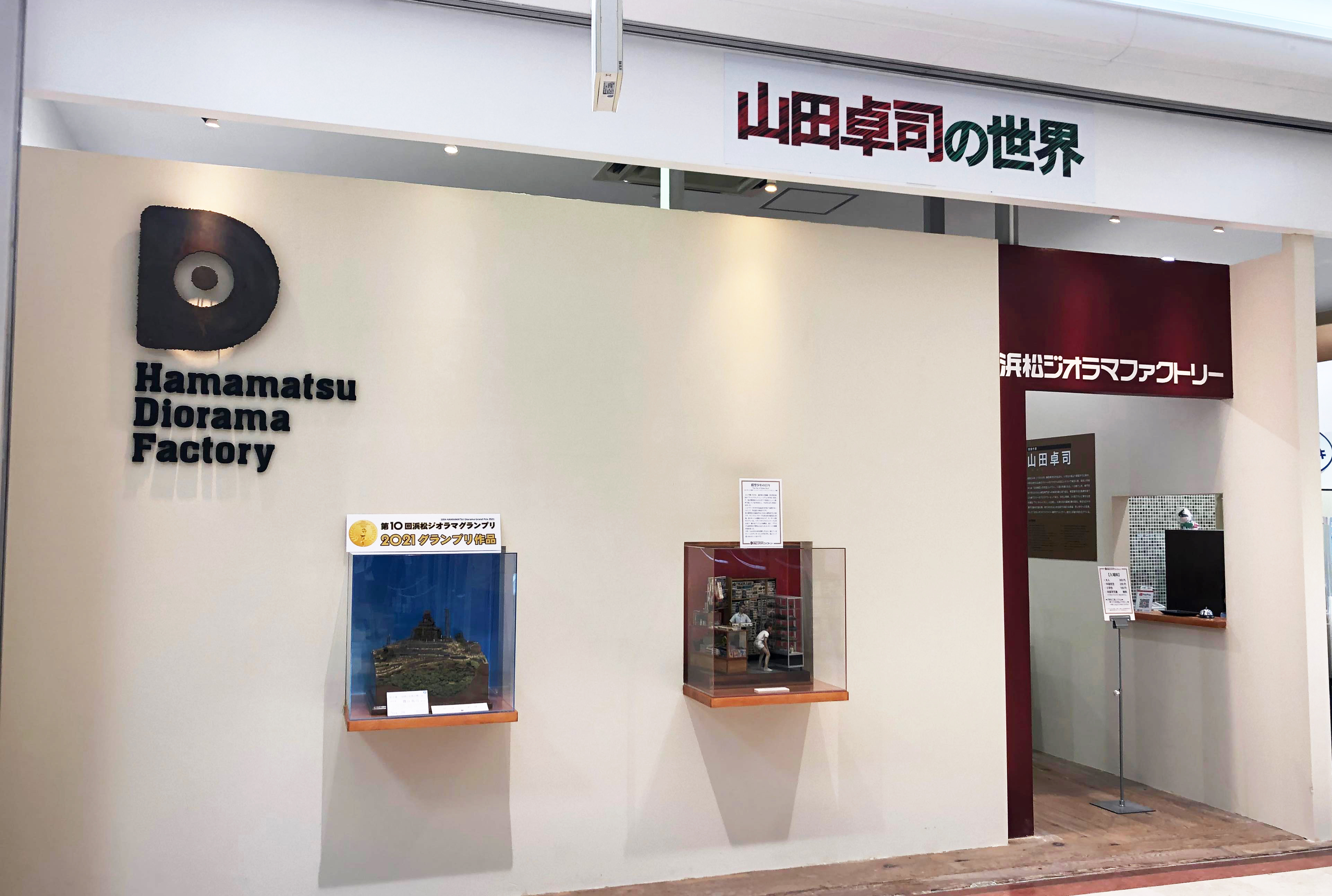 "Hamamatsu Diorama Factory", a five minute walk from Hamamatsu Station, at "Zaza City Hamamatsu West Building 1st Floor", has opened. Here, over 70 works of Yamada Takuji are on display. Yamada Takuji is a diorama modeler famous for his models that express the nostalgic scenery of Showa as a scale model. A national pro modeler champion on the Tokyo Television show "TV Champion", he has also participated in TAMIYA sponsored puppet remodeling contests. Furthermore, he has received the Euro Militaire (England) award. He is said to be a diorama modeler who represents Japan. With elaborate works paying great attention to detail, time passes quickly while checking every nook and cranny of the models.
Here are some examples of past exhibitions!
※The exhibition changes depending on the project.
Liberation of Paris
Euro Militaire (England) Scene Division First Place Award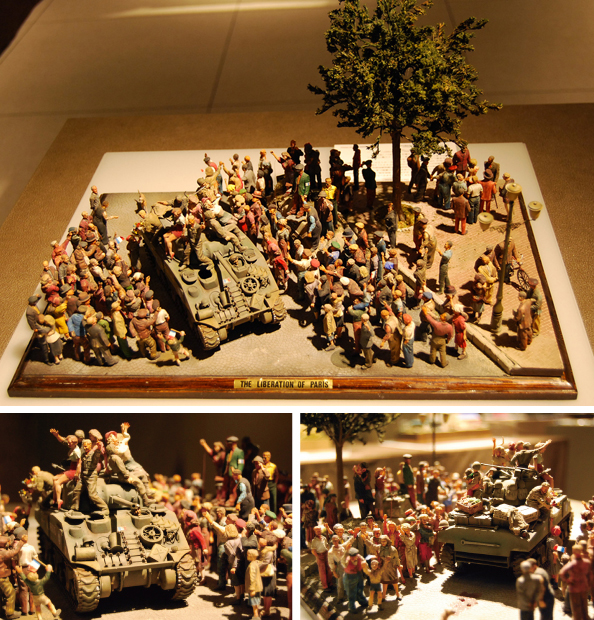 A diorama in which Just by changing the angles, you will find various facial expressions. Please appreciate it from all kinds of angles.
Neronga vs. Ultraman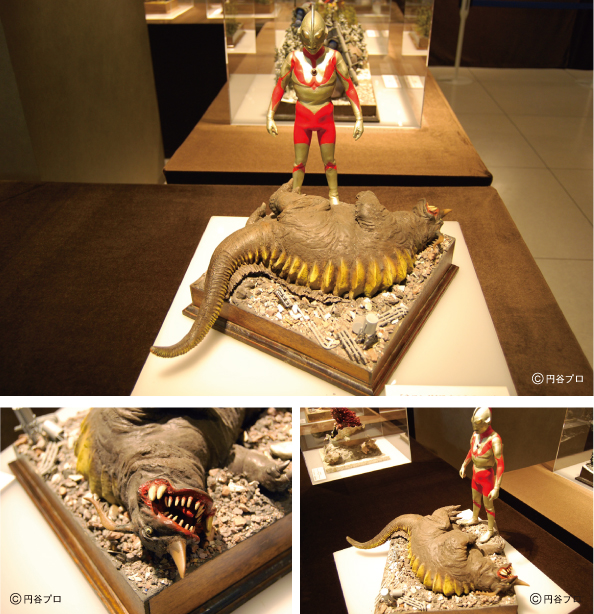 Starting with Ultraman, you will also be able to see Gundam, Evangelion, Godzilla, and all sorts of other models that represent the heroes of Japan.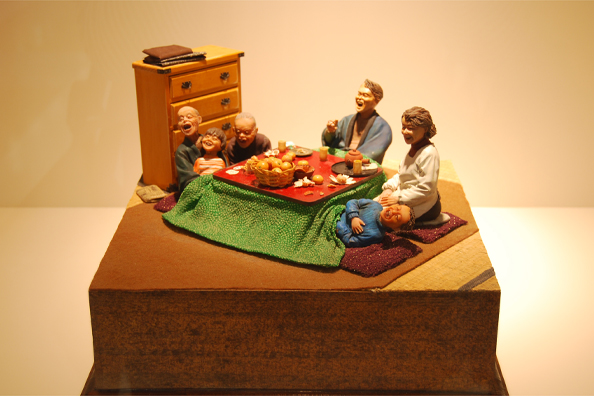 There are also many more different works on display. You will be touched by the realistic facial expressions and actions.
Admission

| | |
| --- | --- |
| Children | FREE |
| Elementary school | ¥100 |
| Junior high & High school | ¥200 |
| Adult | ¥300 |
※Please pay the admission fee at "Watch Studio Nomaki" next door.
※Kids under elementary school age cannot go in by themselves.
※You can get 100 yen discount if you show a TOHO cinema's stub of the ticket for a movie (of the day).

http://www.hamamatsu-diorama.com/index.html
(Japanese)
>>
Hamamatsu Diorama Factory
/ 浜松ジオラマファクトリー
ADDRESS
 〒430-0933 Zaza city Hamamatsu West 1F, 15 Kaji-machi, Naka-ku, Hamamatsu-shi, Shizuoka 430-0933
PHONE
053-413-3348
OPEN
 ★Please look at the
homepage
to check the latest information.
10am~8pm (Last admission time 7:30pm)
CLOSED
 Wednesday
TRANSPORT
 From Hamamatsu Station
[WALK]
 5 minutes
2022.8.24 update
Content may be subject to change after publication. Please also note that we are not accountable for loses and damages that may occur as a result of said changes.