Here you can learn all there is to know about the creatures in Lake Hamana!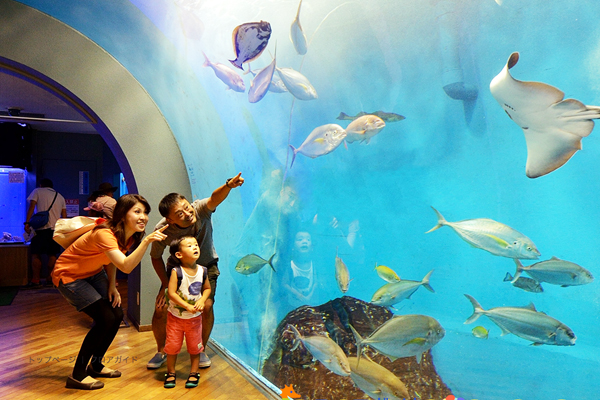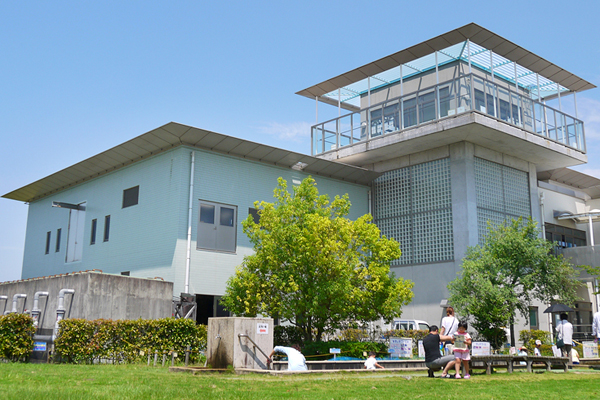 Lake Hamama is a brackish and resource rich lake home to about 800 kinds of creatures. "Wotto" is a little aquarium that studies about those creatures. Though it is a small facility, it is always challenging new things. In 2019, 1,500,000 visitors came to Wotto!
Kids and adults alike can enjoy both touching and experiencing exhibits and special pop-ups; you're sure not to be bored. This is the place where you can learn the charm of Lake Hamana not through viewing the lake, but through the creatures found in Lake Hamana. Please enjoy here at Wotto!
Main Floor (1F)
Lake theater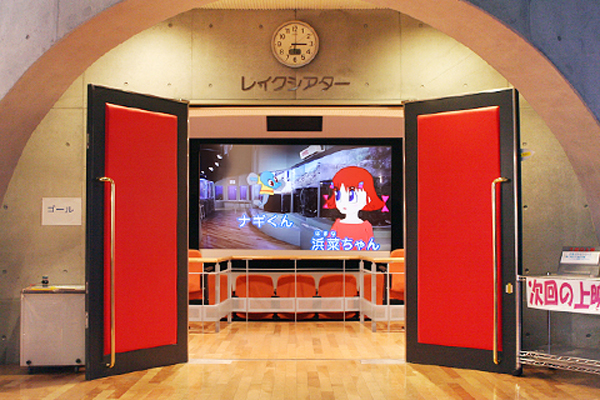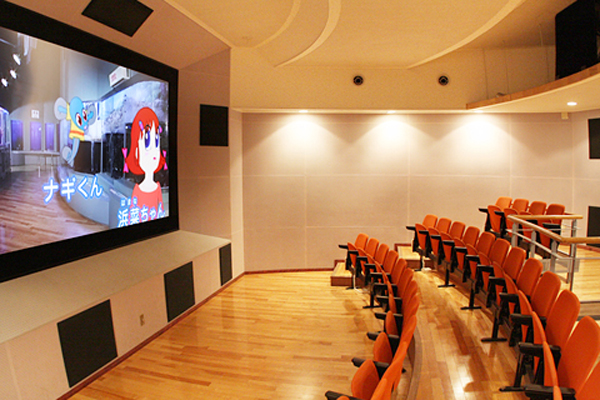 It's a mini-theater which has a big screen. You can enjoy an original movie for about 10 minutes here.
Aqua zone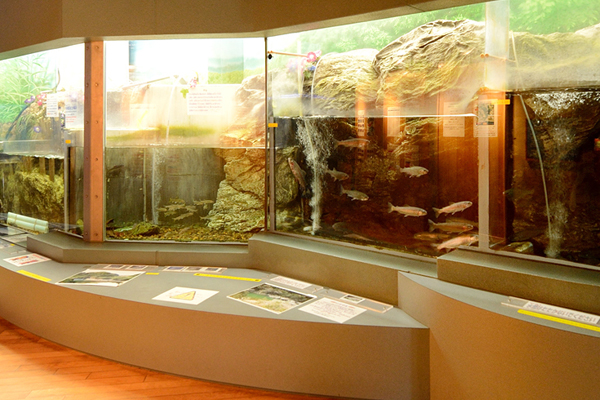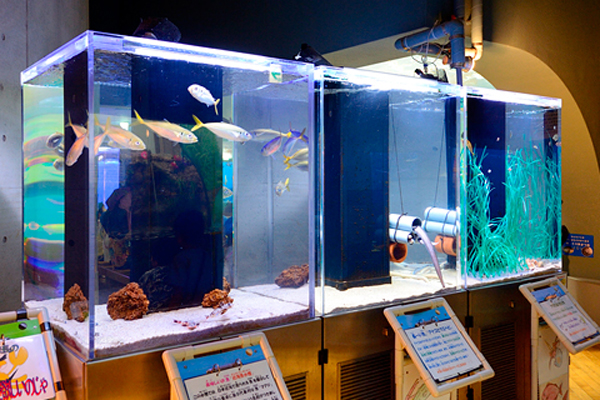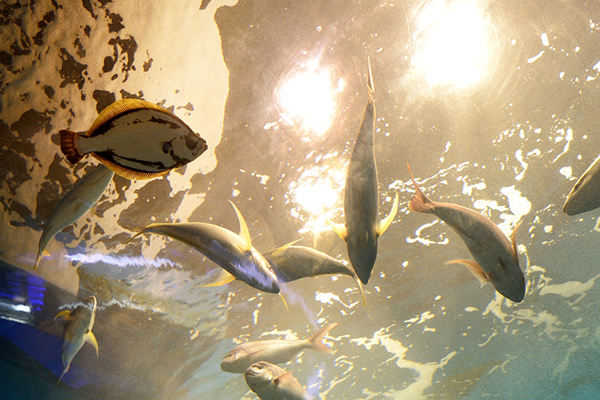 There are 20 water tanks such as a Keiryu tank, individual tank or big tank which exhibits representative fish and shellfish that live in the sea (Enshunada), river (Miyakoda river) and Lake Hamana.
Experience zone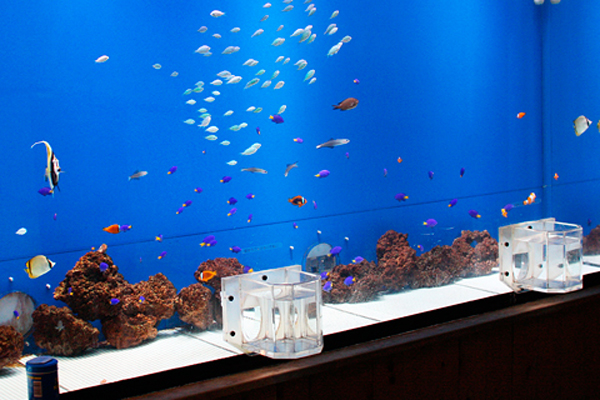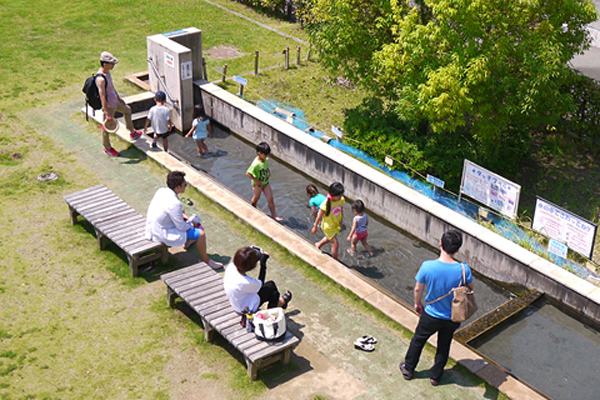 This is the most popular area in Wotto. There is a mysterious water tank called the "interaction water tank" that you can dip your arm in without spilling water. Another one is called "touch DE fish" that visually impaired people can enjoy touching. In the courtyard, there is a small pool called the "touch pool" where you can enter barefoot. You can interact with creatures at each section
Reception/ Shop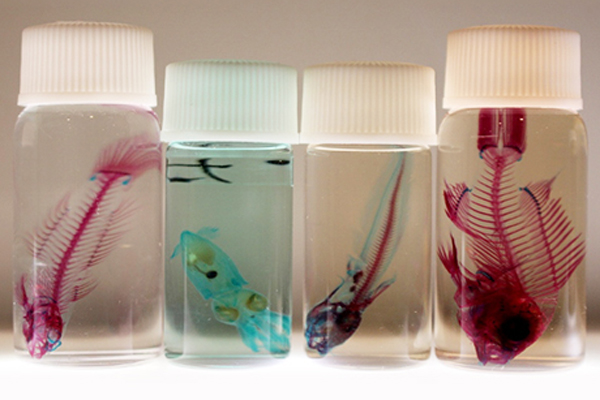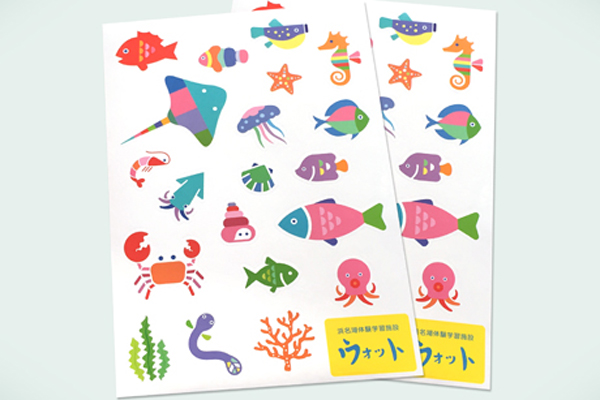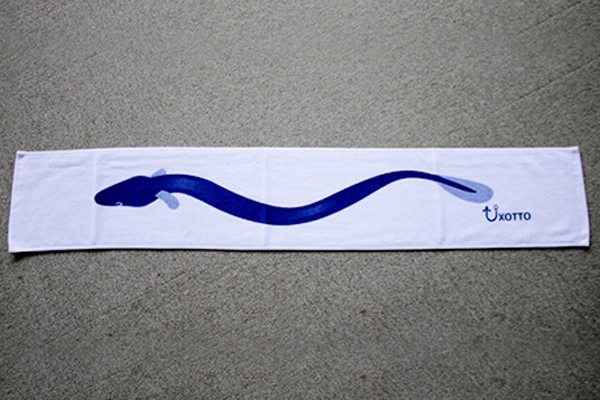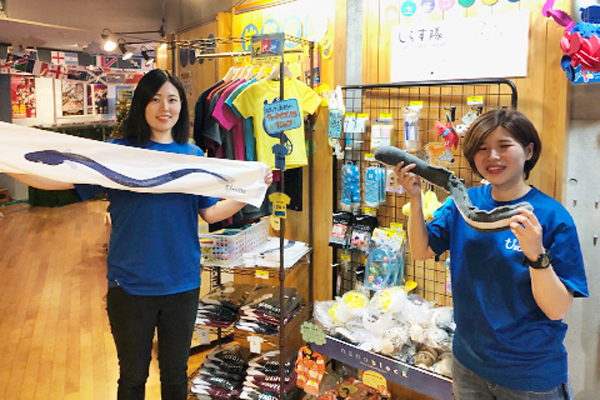 We have a lot of limited edition merchandise and original items which you can only buy here, as well as information and event notification for around Lake Hamana.
All of the pictures of the posters or postcards are taken by the staff at Wotto!
Learning Floor (2F)
Learning zone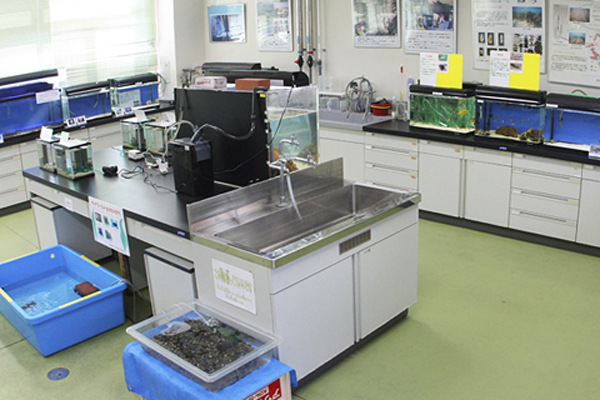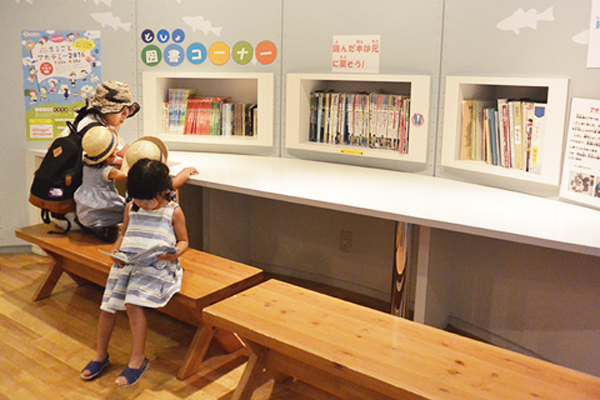 In this area you can learn in greater detail about the creatures.
There is an "open experiment room" where you can see crabs or shrimps in Lake Hamana as well as a section where you can directly touch starfishes, sea cucumbers or hermit crabs. You can learn about the creatures through the PC game at the "know-it-all section". Also, there is a "library section" which has a line of books about the creatures and Lake Hamana, and the "open deck" where you can view the research facility from above.
Rest Area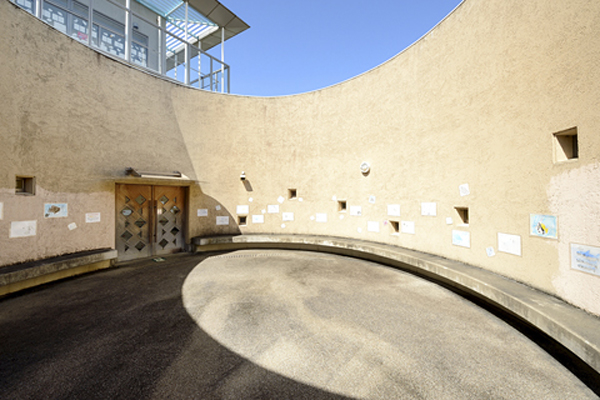 You can eat and drink here at the rest area. The benches placed in a circle are spacious and comfortable.
Observation deck (3F)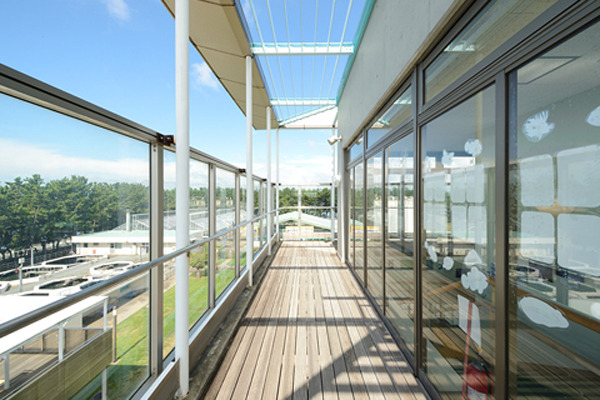 From here you can look out over Lake Hamana.
Enjoy a relaxing moment and feel the breeze off the lake!
Event Information
Night Wotto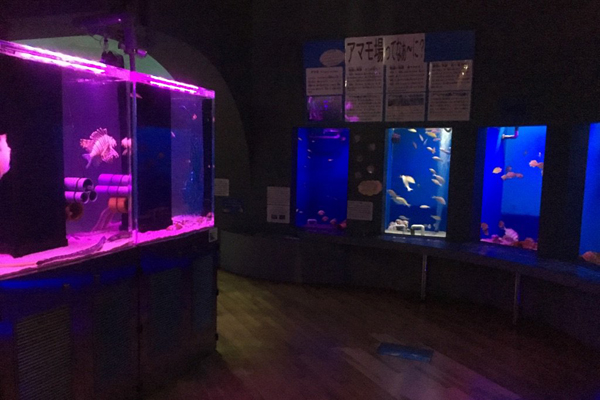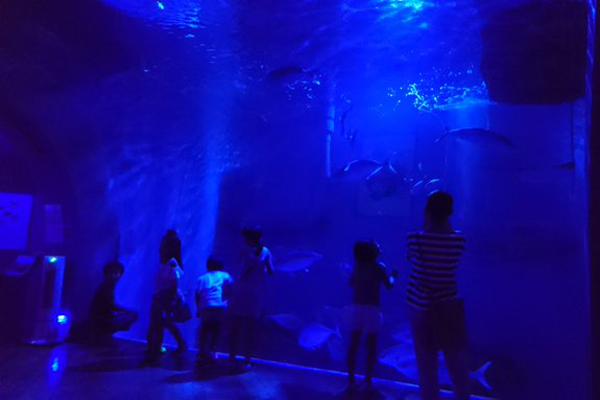 Have you ever wondered, "How do the creatures spend the night?" You can enjoy the aquarium at night during the summer season! You can witness their ecology that not usually observed during the day. You can also enjoy the fantastic space with special lighting.
| | |
| --- | --- |
| Date | July 18 (Sat), 19 (Sun) and August 13 (Thu) to 15 (Sat), 2020 |
| Time | 6pm~9pm (Last entry is at 8:30pm) |
TV talking in the water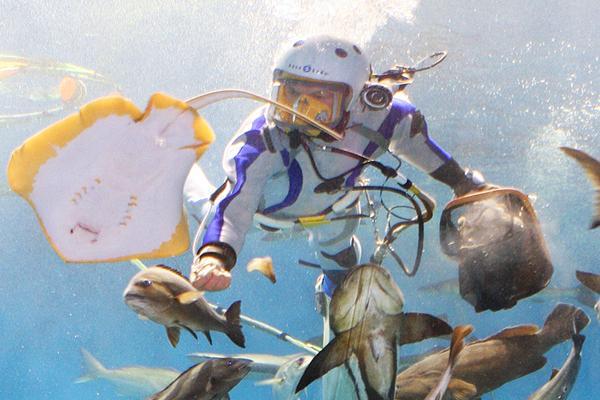 You can watch the divers feeding procedure in the "big water tank".
You can have a conversation because the diver is equipped with a camera and communication device. You should watch the underwater experiment carefully on the monitor because the diver will quiz you. Please don't hesitate to ask any questions.
It is a precious experience in which you can learn about "Wotto" and creatures in Lake Hamana.
Date and time
From 13:45 on every Sunday and holiday for 15 minutes
Place
The big water tank
※There is a special version in each season.
Open class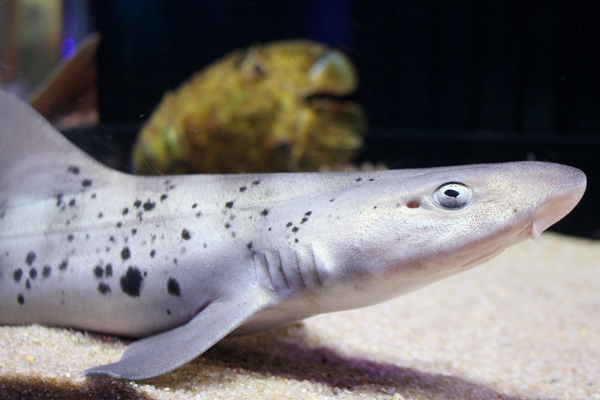 This is the event that you can touch and feed a shark or a stingray.
It is a rare chance to see with your own eyes and touch creatures like sharks or stingrays that usually have a dangerous image. The aquarium keeper will explain in simple terms about them. You may discover something new when you're up close and personal. The keeper's instruction about the creature should be easy to understand.
Date and time
Every Sunday and holidays from 10 (for 10 minutes)
Place
The touch pool
The contents change depending on the day.
---
Admission
High school student and under
Seniors over 70 years old
FREE
Adults
¥320
Groups of 30 or more
¥190
※Please show the age certificate to enter with the admission of Senior citizens.
※Please purchase admission tickets at the ticket vending machines. (Please contact the receptionist for group discount.)

>>
Hamanako Aquatic Experience Center "Wotto"
/ 浜名湖体験学習施設 ウォット
ADDRESS
 5005-3 Benten-jima, Maisaka-cho, Nishi-ku, Hamamatsu-shi, Shizuoka 431-0214
PHONE
 053-592-2880
OPEN HOURS
 9am ~ 4:30pm(Last entry is at 4 pm)
CLOSED
 Monday (the day after public holidays), 12/30~1/1
TRANSPORT
 From Hamamatsu Station
[TRAIN] 
15 minutes walk from the JR Tokaido Line's Benten-jima Station.
[TAXI] 
30 minutes
[CAR] 
Around 25 minutes from the Tomei Expressway Hamamatsu-Nishi I.C.
※Please use the Nagisaen parking lot which is adjacent to Wotto. (410 yen a day)
2019.12.13 update
Content may be subject to change after publication. Please also note that we are not accountable for loses and damages that may occur as a result of said changes.