You can freely experience the world of glass and metal art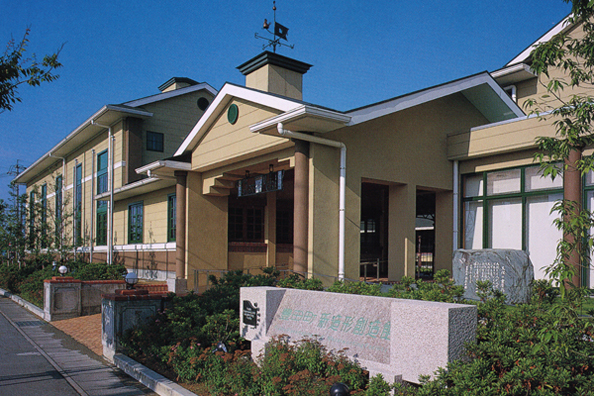 Iwatashi Shinzoukei Souzoukan (Public Glassmaking and Metalworking Facility) is the interactive facility in Iwata city, located on the eastern side of Hamamatsu city. You can experience various kinds of arts since there are crafting classes everyday and special projects or limited time offer projects that are held on a regular basis. There is bound to be a class which you can attend to work on you own piece. Most of the works are small ones, so why don't you experience it as creating a little memory or souvenir?



■ Glass blowing Details for...(Japanese)

[Fee] ¥3,200〜

[Open] Check this page (Japanese)

※The days you can experience this activity is different depending on the month.

[Delivery] After five days later
★You can experience this workshop in English.

■Glass fusing Details for...(Japanese)

[Fee] ¥1,000

90min later (some day or mail after 3pm)

★An English manual is provided for this workshop.

■ Stained glass Details for...(Japanese)

[Fee] ¥1,500〜

[Open] 9:30am / 10:50am / 1pm / 2:20pm / 3:40pm

[Delivery] then and there

★This workshop is only in Japanese.




■There may be days where group reservations or some classes are closed. Please be sure to make an appointment beforehand.
■There are different age requirements for each class. Please check when you make an appointment if you will be bringing young children.
Other than the art experience, there are about 12 project exhibits of mainly glass arts in a year, and the works of the artists belonging to our facility or other domestic/international artists, are sold at the gallery.
You can enjoy the shop by just looking at the colorful and dainty works including glassworks, bowls, metal works, and jewelries. You may want to enjoy four seasons of Japan through these art works since the exhibits differ and revolve with the seasons.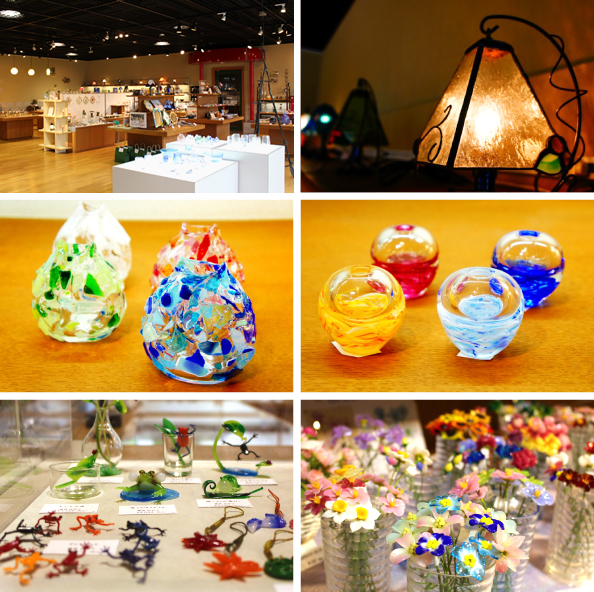 Why not pick up some memorabilia or Japanese souvenirs while you're here and can see these "works which add color to life and make us enjoy our days"?



http://iwata-souzoukan.jp/ (Japanese)

499-1, Kamiaraya, Iwata-shi
438-0831
Monday, The next day of holiday,
and Year-end and New Year season


ACCESS

From Hamama
tsu station

[TRAIN]
JR Tokaido Main line get off at "Toyoda-cho" station then take a taxi or a city bus (out of service on Sundays) from the north exit.
■ From Nagoya area,
Around 20minutes from

Tomei Expressway

Hamamatsu IC
■ From Shizuoka / Tokyo area,
Around 20 minutes from

Tomei Expressway

Iwata IC
■ From Iwata bypass
Get off at Morioka IC of Iwata bypass and drive 100 meters to the north.
※If you have ETC, you can come in about 10 minutes from the smart IC of Enshu-Toyoda PA.
2019.10.2 update
Content may be subject to change after publication. Please also note that we are not accountable for loses and damages that may occur as a result of said changes.