Making a unique scent just for you.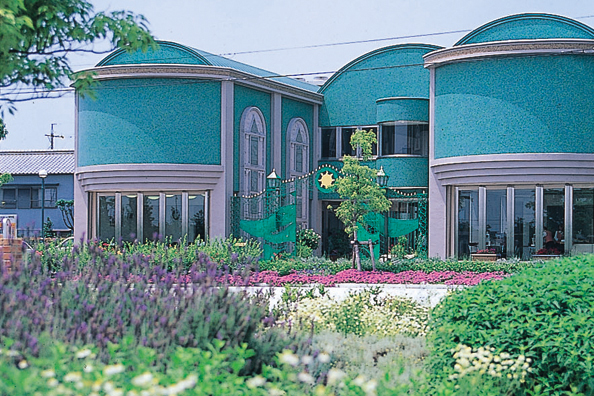 In Iwata city, on the east side of Hamamatsu, there is an unusual museum dedicated to perfume - the Museum of Fragrance, Iwata. Nicknamed Parfum Forêt ("perfume" and "forest" in French), here you can experience and enjoy many different fragrances. Inside the museum are lots of art and craft objects relating to perfume, and various small rooms dedicated to particular fragrances. It's a place you can enjoy with all of your senses. One of our recommendations is the Perfume Blending Experience. Using a computer, select the most appropriate fragrances for you, and blend a perfume using those details. That way, you'll get a unique, one-off perfume that you've made.
Perfume Blending Experience 
(20 min.)
1. Choose your favorite from the eight basic fragrances for women and the five for men.
2. Using the museum's own original software, answer 11 questions about your fashion, hairstyle, and blood group to choose the best fragrance for you. (Only available in Japanese)

3. Using the results of the questionnaire, the computer will print out a recipe for your fragrance.
4. Take the recipe to reception, and chose your course (perfume bottle).

5. Listen to the explanation given by members of staff, and blend your own perfume.

6. You can take your blended perfume home with you. One option is to have it placed in a special perfume bottle. (Additional charges apply)

Perfume Blending Experience
Course A
(oval bottle, gold cap)
¥2,200
Course B
(bottle with atomizer, silver cap)
¥2,700

Groups of more than 20 people


Course A
¥2,000
Course B
¥2,400
※We recommend that someone who can interpret between your language and Japanese be there when you try the Blending Experience.

Have you ever been walking down a street when you suddenly smell something that brings back an old memory? You must have had that Proustian experience of a scent refreshing an old memory. At the Museum of Fragrance, you might just find the scent that will trigger your memory.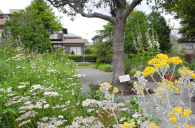 Gallery
On the 2nd floor gallery, the museum holds seasonal exhibitions of artistic works related to perfume, such as the European Porcelain with Roses exhibition (finished 6/9/2013), the Beautiful Perfume exhibition (finished 2/3/2013), the Fragrance of Coffee exhibition (finished 4/8/2012), and so on.
The relaxing café terrace
For the entrance fee of ¥300, you can freely browse the library of around 200 books relating to aromatherapy, herbs, perfume, and so on. You can also enjoy free drinks, and enjoy snacking on a cookie (¥180) or a piece of pound cake (¥170).
Please have a relaxing time gazing out onto the adjoining park, and having a browse through the books that interest you.

Museum of Fragrance Shop
From special seasonal products, to regular bottles of perfume, aroma pendants, aroma lights, and Ferragamo and Bulgari perfume, the shop has an abundant variety of products, and is perfect for presents and souvenirs.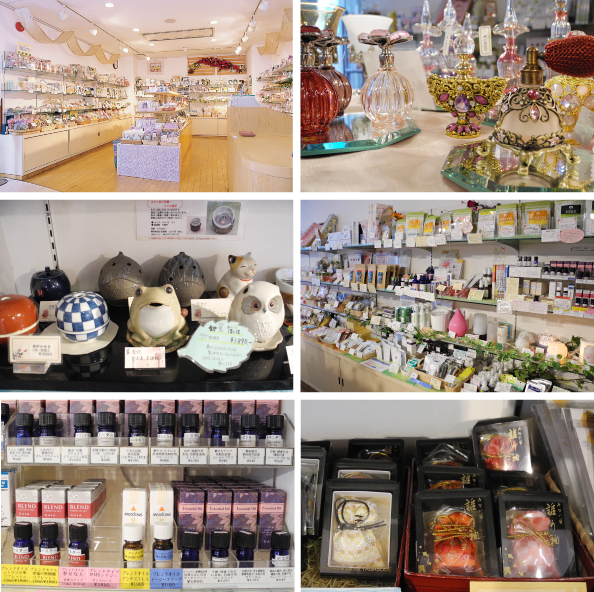 ---
The entrance fee is necessary only for the 2nd floor (gallery, fragrance rooms, fragrance salon, history of perfume culture corner).
It is free to view the 1st floor (experience corner, museum shop, café terrace).
★ English pamphlets are available in the museum; please take one when you enter.
Admission
Elementary and middle school
¥100
High school and above
¥200
Adult
¥310

Discounts for groups of 20 or more


Elementary and middle school
¥80
High school and aboveの学生
¥160
Adult
¥260

http://www.iwata-kaori.jp
(Japanese)
View a Larger Map
ADDRESS 2019-15 Tateno, Iwata-shi, shozuoka 438-0821
PHONE 0538-36-8891
FAX 0538-39-0711
OPEN 9:30am ~ 5pm
CLOSE Every Monday (the day after public holidays), the New Year period

TRANSPORT From Hamamatsu station
[TRAIN] JR Tokaido Main Line get off at "Toyoda-cho" station then walk 5 minutes from the north exit
[CAR] Around 20 minutes from the Tomei Expressway Hamamatsu I.C. or Iwata I.C.
※Free parking for 69 cars

2020.1.26 update
Content may be subject to change after publication. Please also note that we are not accountable for loses and damages that may occur as a result of said changes.