A well-established kimono shop with over 100 years of history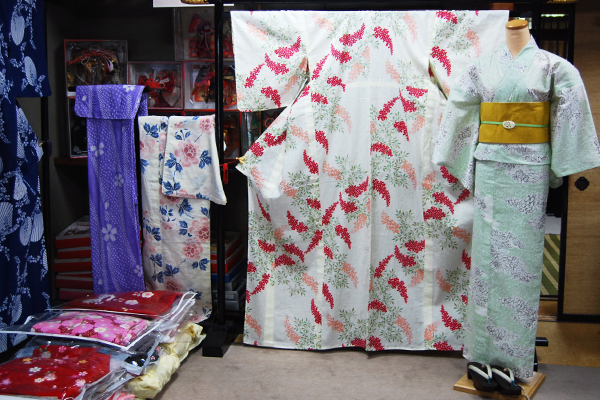 | | |
| --- | --- |
| | The staff mainly speaks Japanese, but as the staff will also try their best with basic English, Chinese, Indonesian, or even gestures. Please feel at ease when you come to the store. |
"Fashion Kimono Ishibashi" is a shop located in the shopping district of Yurinoki Doori near the Hamamatsu station. Since its establishment in the 9th year of Taisho (1920) it has offered polite services as a well-established store. From everyday wear that can be casually worn to choosy masterpiece kimonos, there are a wide variety of goods that are available in order to meet the needs of all customers. Especially we have a variety of Hamamatsu-made yukata and tenugui (Japanese towel) that are dyed by traditional techniques using fabrics from Hamamatsu. Yukata is a traditional clothing item from Japan, so Why don't you try wearing wear a traditional Japanese costume, a yukata, and stroll around the city with fun? In addition to kimonos, a variety of accessories such and tenugui or furoshiki (Japanese wrapping cloth) are also available. Please try looking at "Ishibashi" for souvenirs, or even for a special memory of Japan.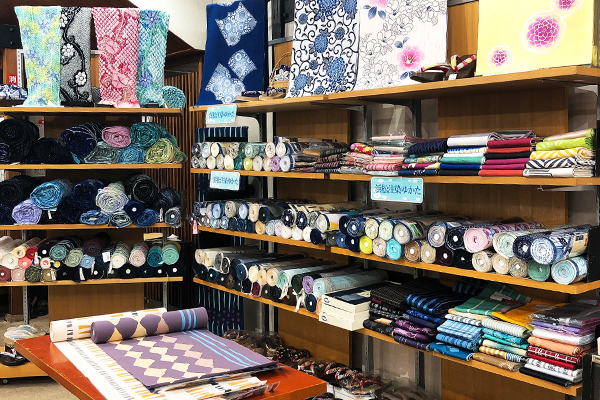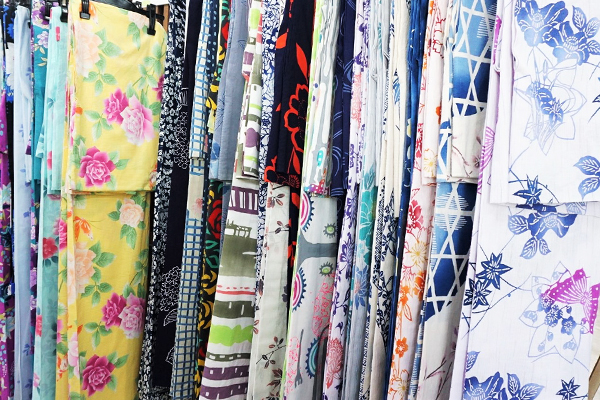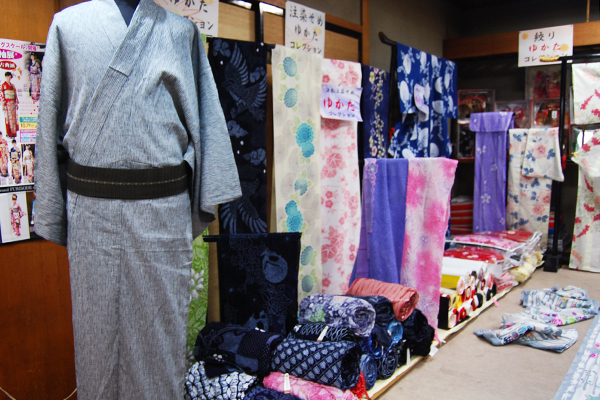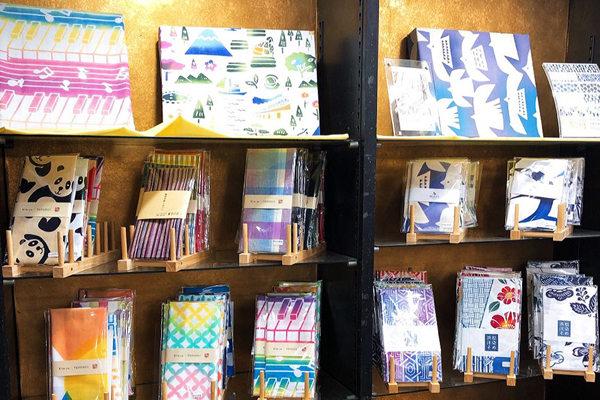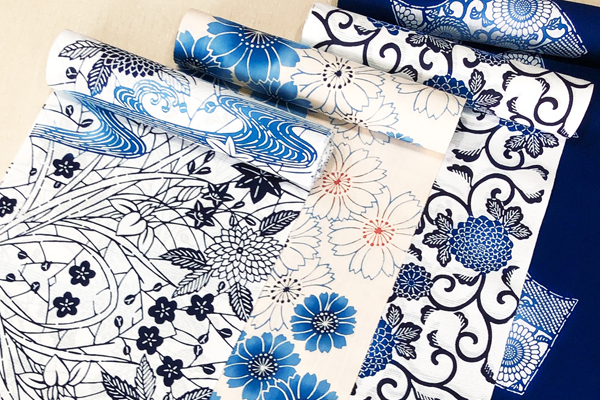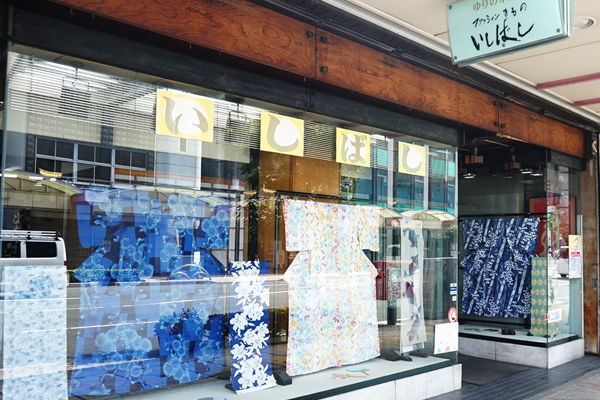 Ishibashi offers various services!
Yukata rental and fitting
※It will be crowded on Saturdays and Sundays in July and August, so please make a reservation for rental yukata in advance.
Fee
¥4,500〜
Things to
bring
2 towels (for corrections). Either skin-colored or transparent underwear/camisole that won't see through.
Rent
Yukata, Obi, Waist cord (included for corrections), Obiita (stiff fabric that goes under the obi), Datejime (or a belt), Geta
Rental
Period
3 days and 2 nights (return during business hours from 10am-6pm / closed on Wednesdays)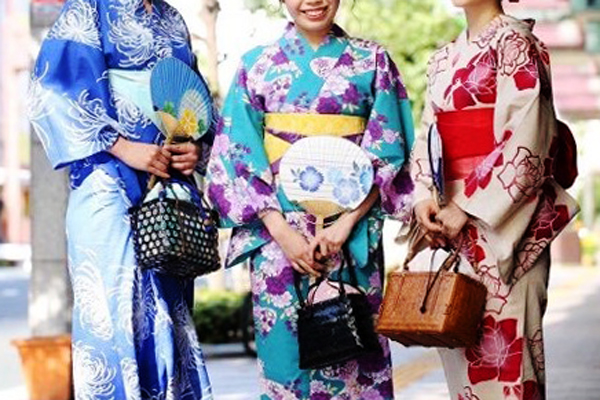 BOOK NOW!
Yukata, samue and jinbei are available
Hamamatsu chuusen-dyed yukata, tie-dyed yukata, Japanese brand ready-made yukata are also available.
Ready-made yukata
¥2,980~
Samue (Japanese monk's working clothes)
¥3,980~
Jinbei (Japanese informal summer clothes for men and children)
¥4,800〜
Hamamatsu chuusen-dyed tanmono (roll of cloth) for yukata
¥19,800~
※If you need the yukata tailored to fit you, it takes time 3 or 4 weeks.

Web site
https://www.ishibashi-kimono.com
(Japanese)
Blog
http://kimonoya1484.hamazo.tv/
(Japanese)
Instagram
https://www.instagram.com/kimonoya1484/
(Japanese)
>>

Fashion Kimono Ishibashi

/ ファッション きもの いしばし
ADDRESS
 325-10 Tamachi, Naka-ku, Hamamatsu-shi, Shizuoka 430-0944
PHONE
 053-454-3371
E-mail
kimonoya1484@yahoo.co.jp
OPEN HOURS
 10am-6pm
CLOSED
 Wednesday
TRANSPORT
 From Hamamatsu Station
[WALK]
 5 minutes
2020.7.20 update
Content may be subject to change after publication. Please also note that we are not accountable for loses and damages that may occur as a result of said changes.