A well-established shop with over 90 years of history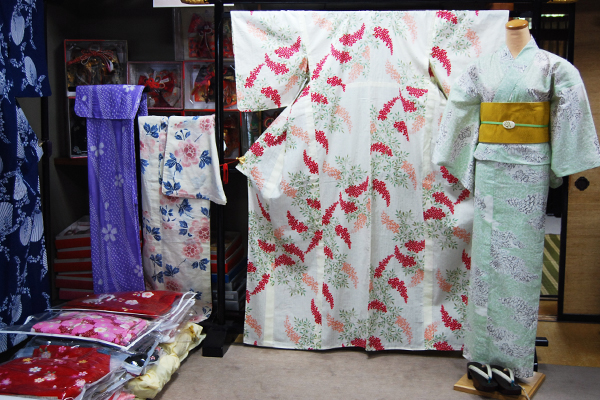 The staff mainly speaks Japanese, but as the staff will also try their best with basic English, Chinese, Indonesian, or even gestures,
please feel at ease when you come to the store.
"Fashion Kimono Ishibashi" is a shop located in the shopping district of Yurinoki Doori near the Hamamatsu station. Since its establishment in the 9th year of Taisho (1920) with the motto of "providing customers with kimonos that delight them and they can enjoy wearing," it has offered high quality services as a well-established store. From everyday wear that can be casually worn to unique upscale kimonos, there are a wide variety of goods that are available in order to meet the needs of all customers. In the summer, yukatas can be rented, and (with a reservation) the service of fitting you in the yukata is provided as well. Yukata is a traditional clothing item from Japan, so why don't you try wearing one while walking about the city? In addition to kimonos, a variety of accessories such as folding fans and hairpins are also available. Please try looking at "Ishibashi" for souvenirs, or even for a special memory of Japan.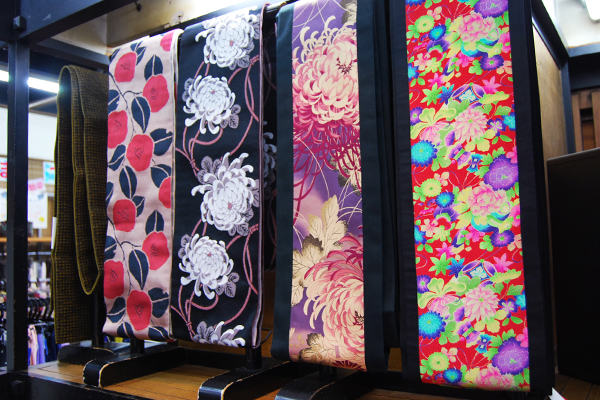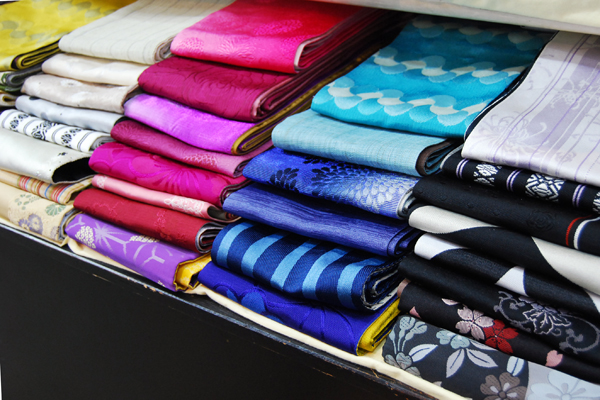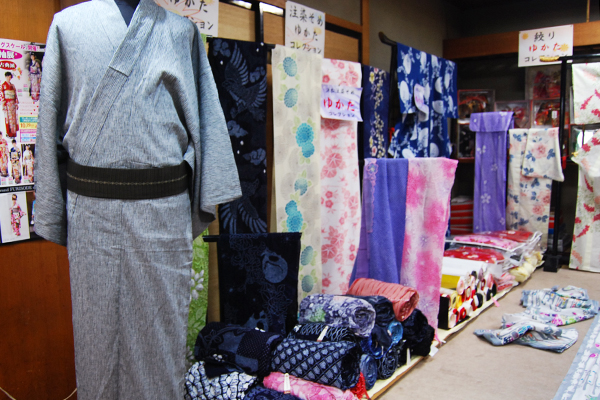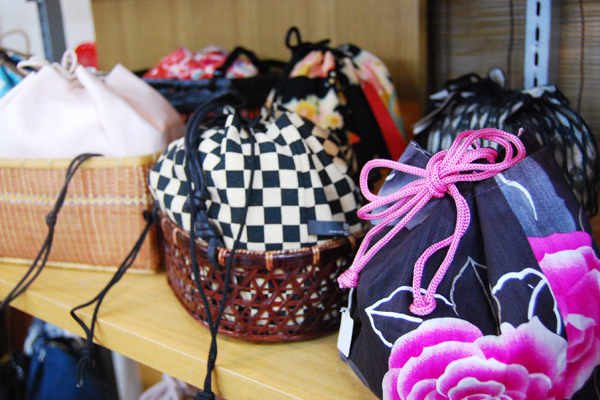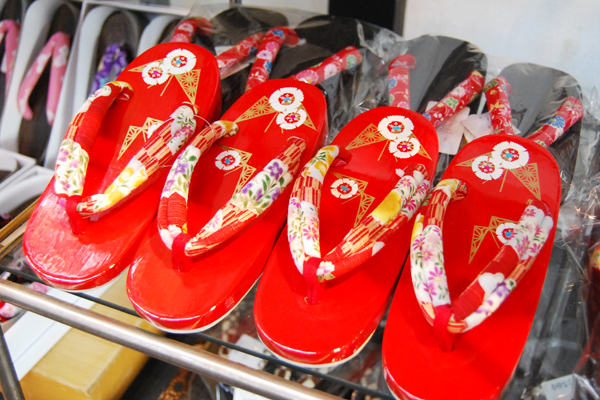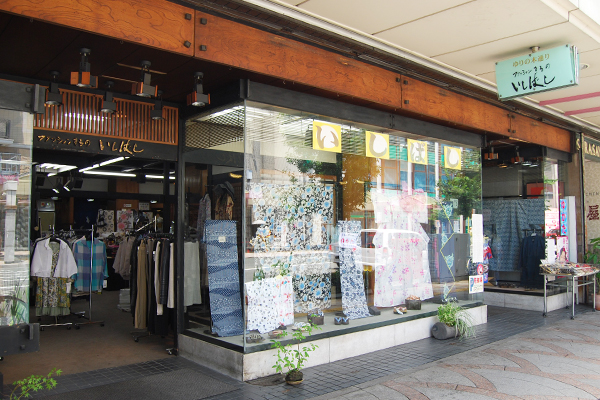 Ishibashi offers various services!
Yukata rental and fitting <Reservations required>
1 Day rental is OK! Let's wear yukatas and wander around the city (Please return your yukata before 6:00pm). As the store is busy on weekends, please make your reservation asap!
Fee
¥4,000 〜
Things to bring
2 towels (for corrections)
Yukata underwear
(if you don't have any, either skin-colored or transparent underwear/camisole that won't see through)
R

ent

Yukata, Obi, Waist cord (included for corrections)
Obiita (stiff fabric that goes under the obi), Datejime (or a belt), Colin belt, Waist pad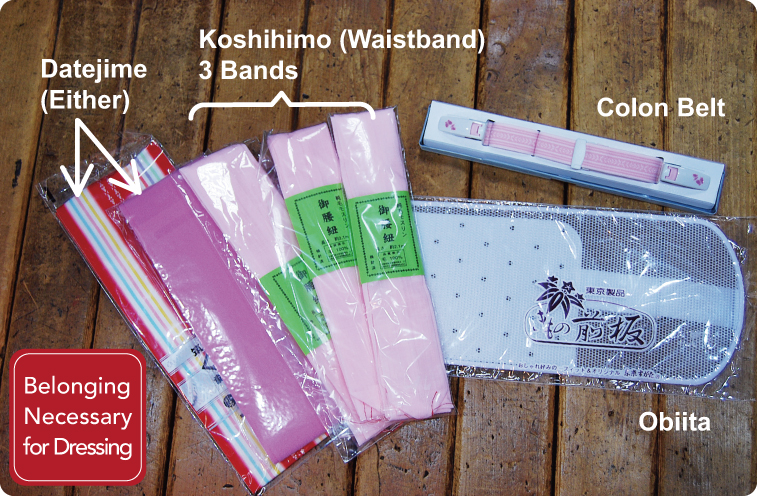 It is possible to rent all of it, but
please always provide the two towels yourself.
BOOK NOW!
Yukata merchandise available
Hamamatsu chuusen-dyed yukata, tie-dyed yukata, and brand-name yukata are also available.
If you need the yukata tailored to fit you, please order early because it takes time.
Yukata three-piece set
(yukata, obi, zori)
¥4,980〜
Yukata for men
¥6,800〜
Obi
¥980〜
Geta (Japanese wooden clogs)
¥1,200〜
Free city seminar
"Wear it alone! How to dress yourself in yukata!"
It is a class for beginners who think "I want to dress myself in a yukata."
Please bring with you the necessary items for a yukata fitting as listed above.
For small groups of people, reservations are required.
More Details for Free city seminar

Web site
http://www.1484kimono.jp/index.html
(Japanese)
Blog
http://kimonoya1484.hamazo.tv/
(Japanese)
View a Larger Map大きな地図で見る
>>

Fashion Kimono Ishibashi

/ ファッション きもの いしばし
ADDRESS
 325-10 Tamachi, Naka-ku, Hamamatsu-shi, Shizuoka 430-0944
PHONE
 053-454-3371
E-mail
kimonoya1484@yahoo.co.jp
OPEN HOURS
 10am-6:30pm
CLOSED
 Wednesday
TRANSPORT
 From Hamamatsu Station
[WALK]
 5 minutes
2013.7.22 update
Content may be subject to change after publication. Please also note that we are not accountable for loses and damages that may occur as a result of said changes.