A model course packed with Hamamatsu's attractions, including spectacular scenery, gourmet food, and Japanese sake.
Course A
JR Tokaido Line
Shinshobara Station
Meet at the Shinjobara Station ticket gate on the Tenryu Hamanako railway.
One-Day Free Ticket (Adult)
Routes
Get Tickets
Whole
¥1,750
Kakegawa,
Nishi-kajima,
Shinjohara, etc.
West
¥1,430
East
¥1,430
※Child's fee available.
Tsuzusaki Kanko Mikan Picking Garden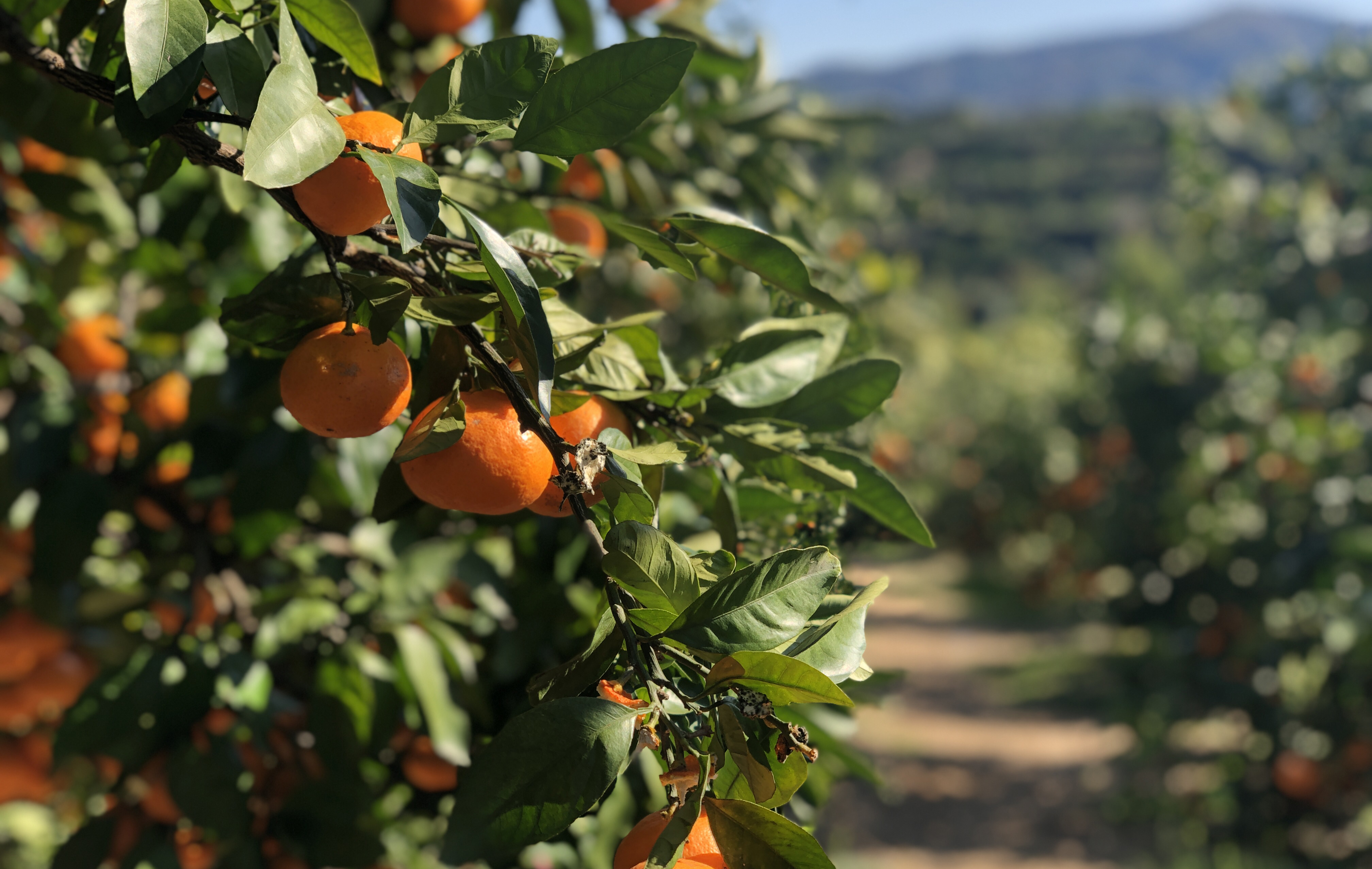 Mikan Picking Garden with has a breathtaking view of Lake Hamana. Visitors can pick and taste one of Japan's three major brands of mikan oranges: Mikkabi Mikan.
Business hours 8:30am~4pm
Adults: 1,300 yen (tax included) with complimentary souvenirs.
8303-1 Tsuzusaki, Mikkabicho, Kita-ku, Hamamatsu-shi, Shizuoka
Grill Yakumo (Lunch)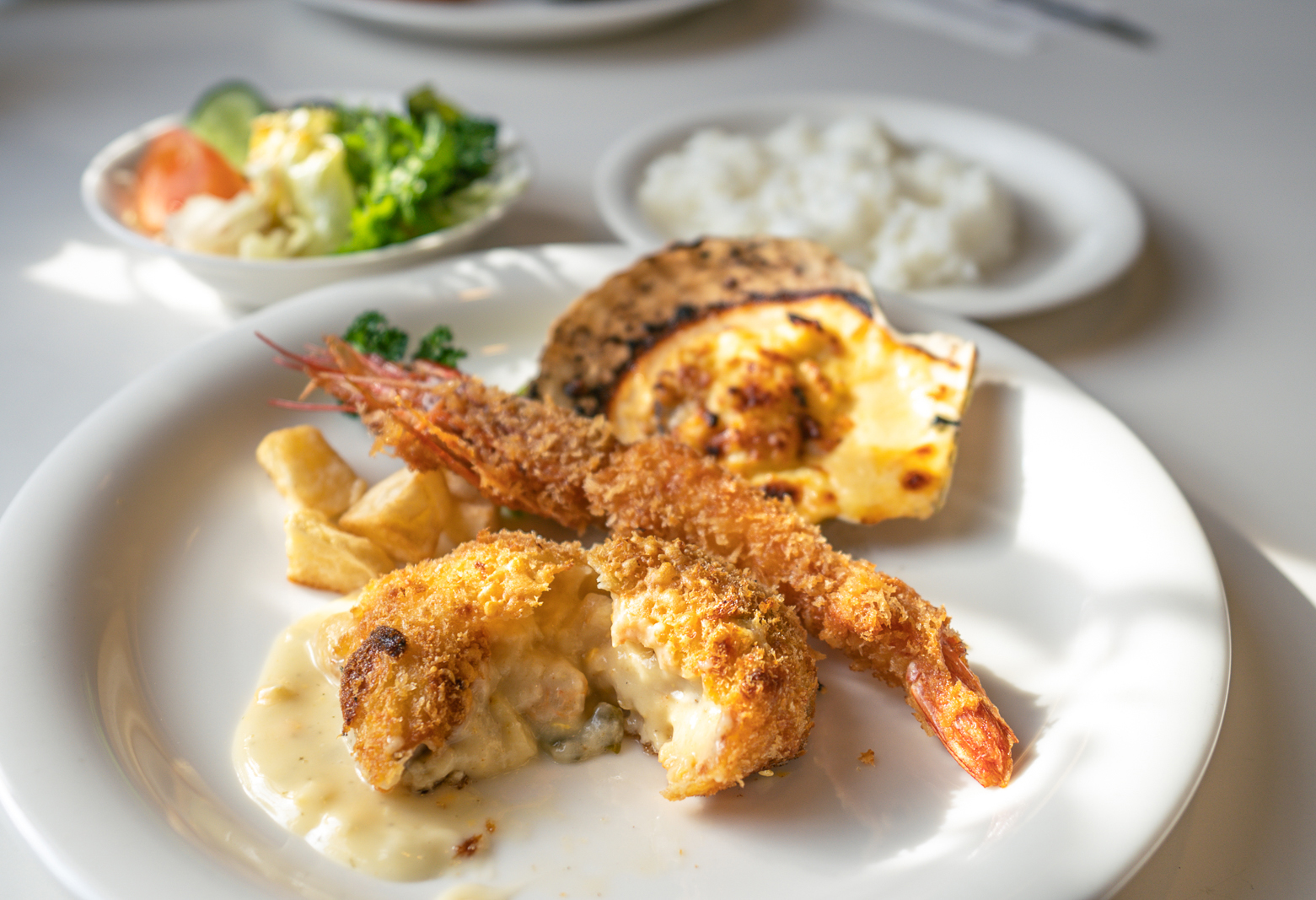 A long-standing Western restaurant located within the registered cultural property of Nishi Kiga Station, that has been in business since 1989. Diners can enjoy dishes made with fresh local ingredients while watching trains pass by.
10188-3 Kiga, Hosoe-cho, Kita-ku, Hamamatsu City Shizuoka Prefecture
10-minute walk
Prince Cape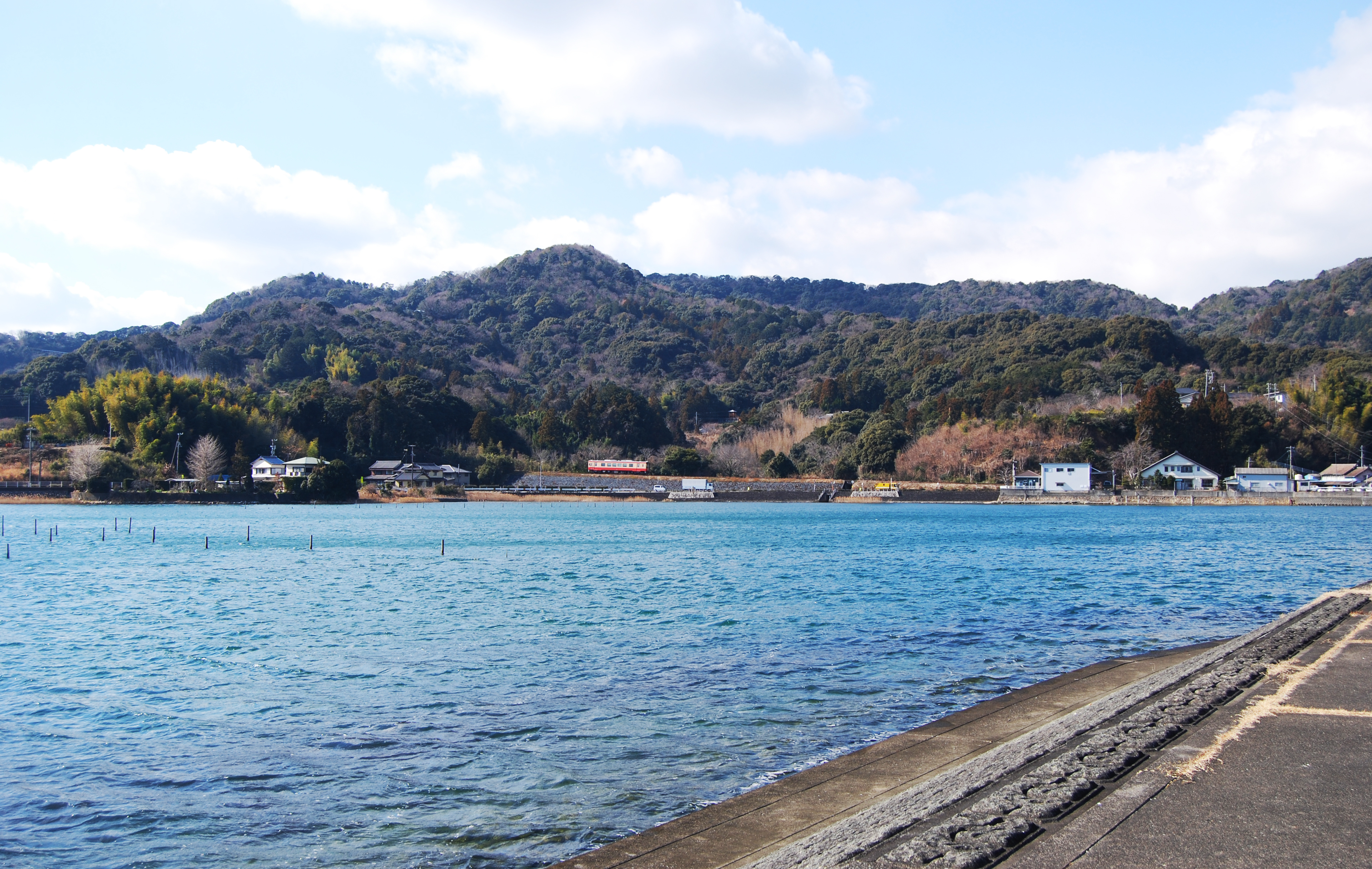 About a 10-minute walk from Nishi Kiga Station. The view from the cape where there was once a villa where the Crown Prince of Japan stayed is a must-see. Cycling from Kiga Station is also recommended.
10144-1 Kiga, Hosoe-cho, Kita-ku, Hamamatsu-shi, Shizuoka
Chorakuji Temple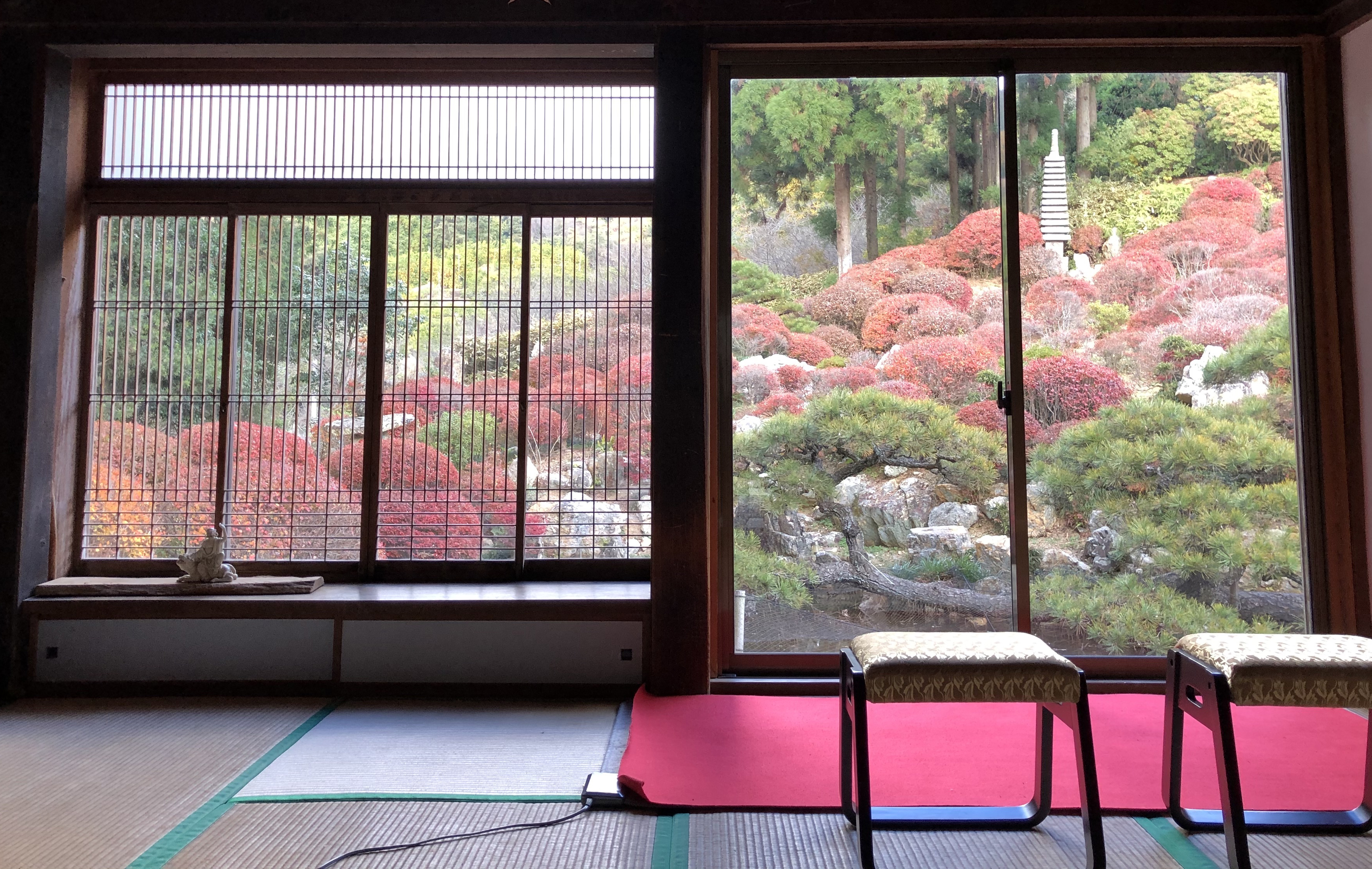 An historical temple that was established about 1200 years ago. The renowned garden by the famous Japanese landscape artist Kohori Enshu can be admired with different scenic views in each season.
Visiting hours 9am~4pm
Admission fee for adults is 300 yen.
7953-1 Kiga, Hosoe-cho, Kita-ku, Hamamatsu-shi, Shizuoka
Ryugashido Cavern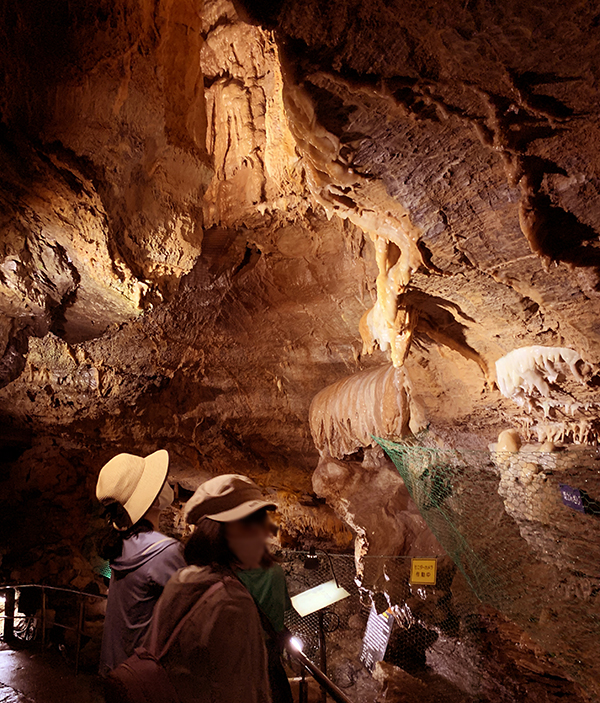 The largest limestone cave in the Tokai Region, it formed from a limestone strata that is said to be approximately 250 million years old.
Business hours: 9am~5 pm
Adults 1,000 yen
193 Tabata, Inasa-cho, Kita-ku, Hamamatsu-shi, Shizuoka
Hananomai Sake Brewing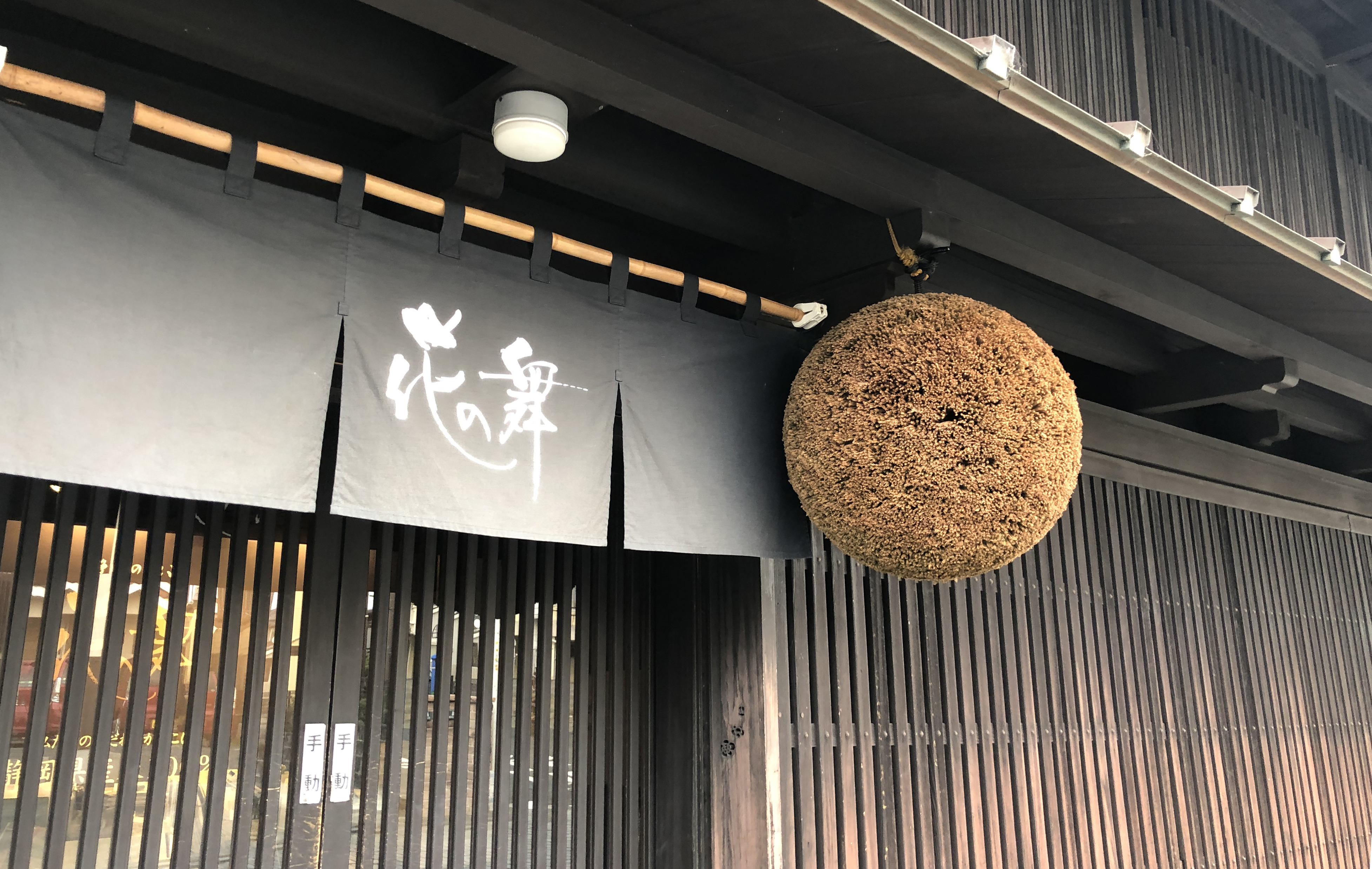 An old sake Brewing established in 1864 that is dedicated to local production. Sake Brewing tours to see the sake-making process are available, and sake can also be purchased at the adjoining store.
Sake Brewing Tour 10am~6pm
632 Miyaguchi, Hamakita-ku, Hamamatsu-shi, Shizuoka
Tenryu Futamata Station (Village-3)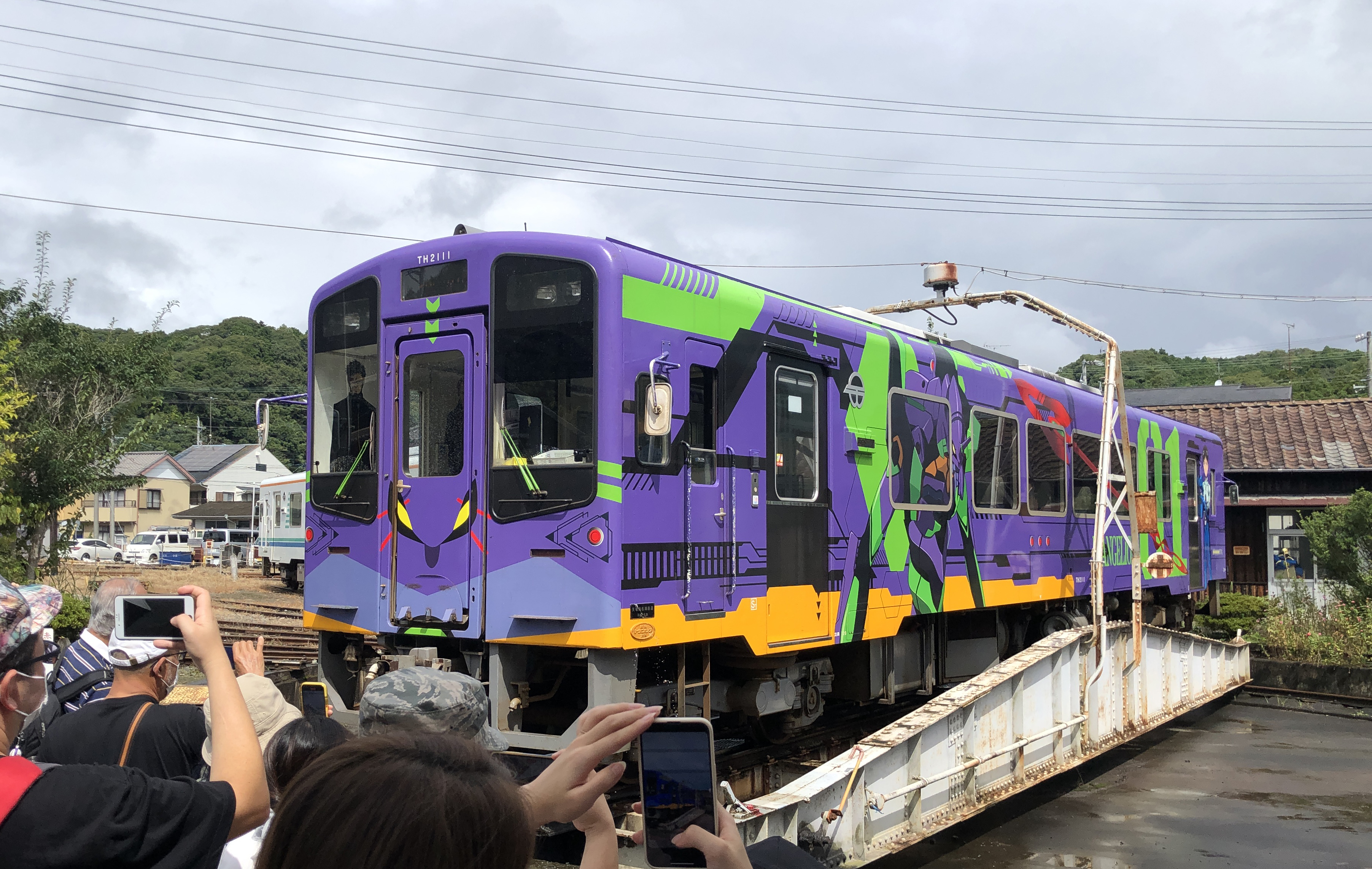 Guests can enjoy a retro feel here with daily guided tours of significant buildings and facilities registered as national tangible cultural properties, including a registered turntable. It is also famous for being one of the filming locations for the movie Evangelion.
114-2, Azura, Futamata-cho, Tenryu-ku, Hamamatsu-shi, Shizuoka
Course B
Kakegawa Castle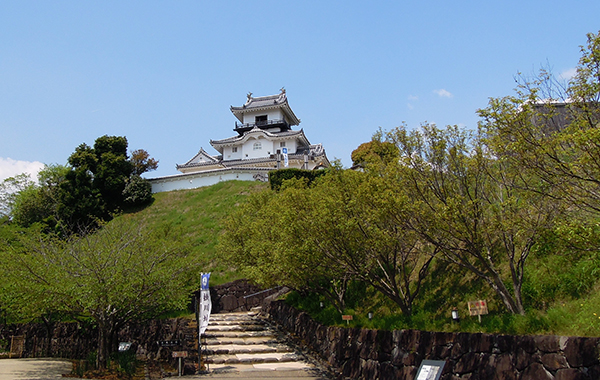 1138-24 Kakegawa, Kakegawa-shi, Shizuoka
10-minute walk
Kakegawa Kachoen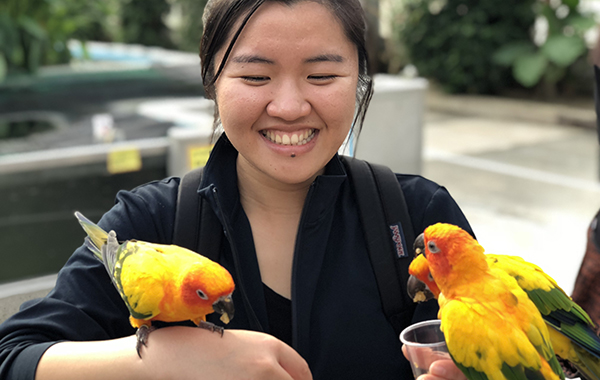 1517 Minamisaigou, Kakegawa-shi Shizuoka
YAMAHA Piano Factory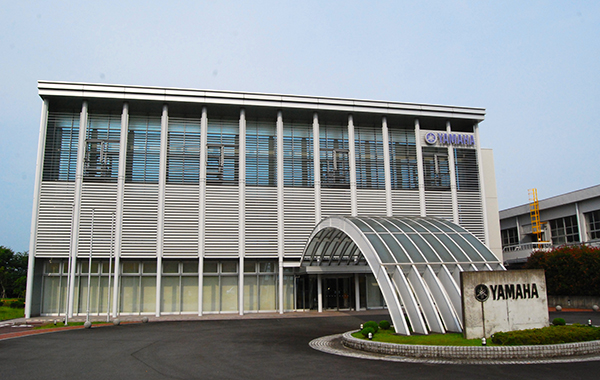 1480 Ryouke, Kakegawa-shi
Factory tours are by appointment only, so please be sure to make a reservation in advance.
Okuni Shrine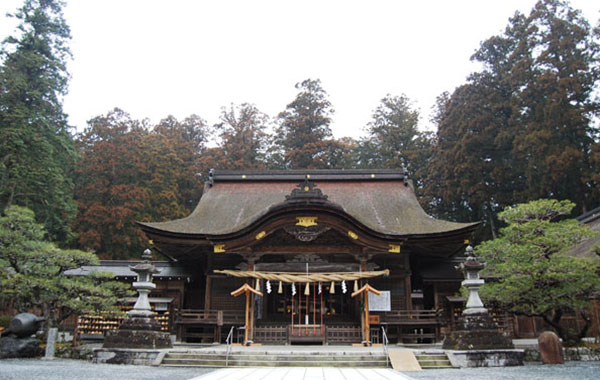 3956-1 Ichinomiya, Morimachi, Shuchigun, Shizuoka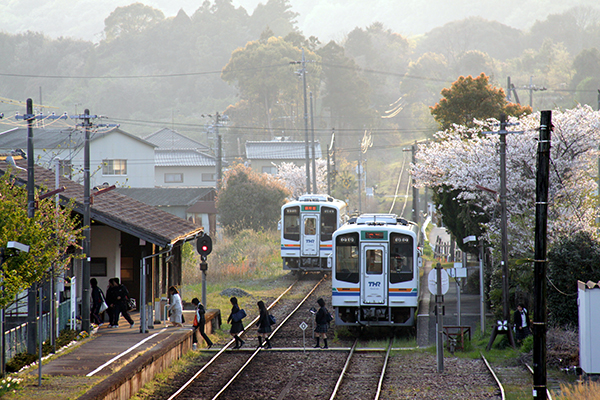 Tenryu Hamanako railway
More Infomation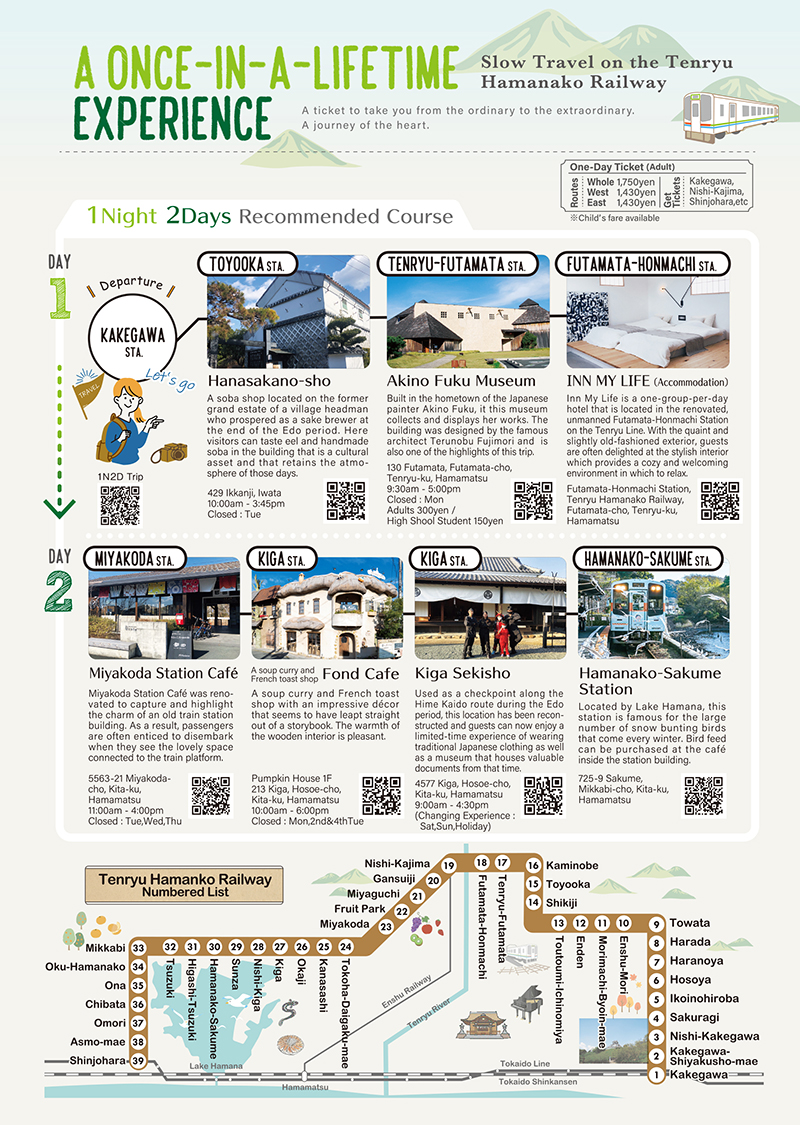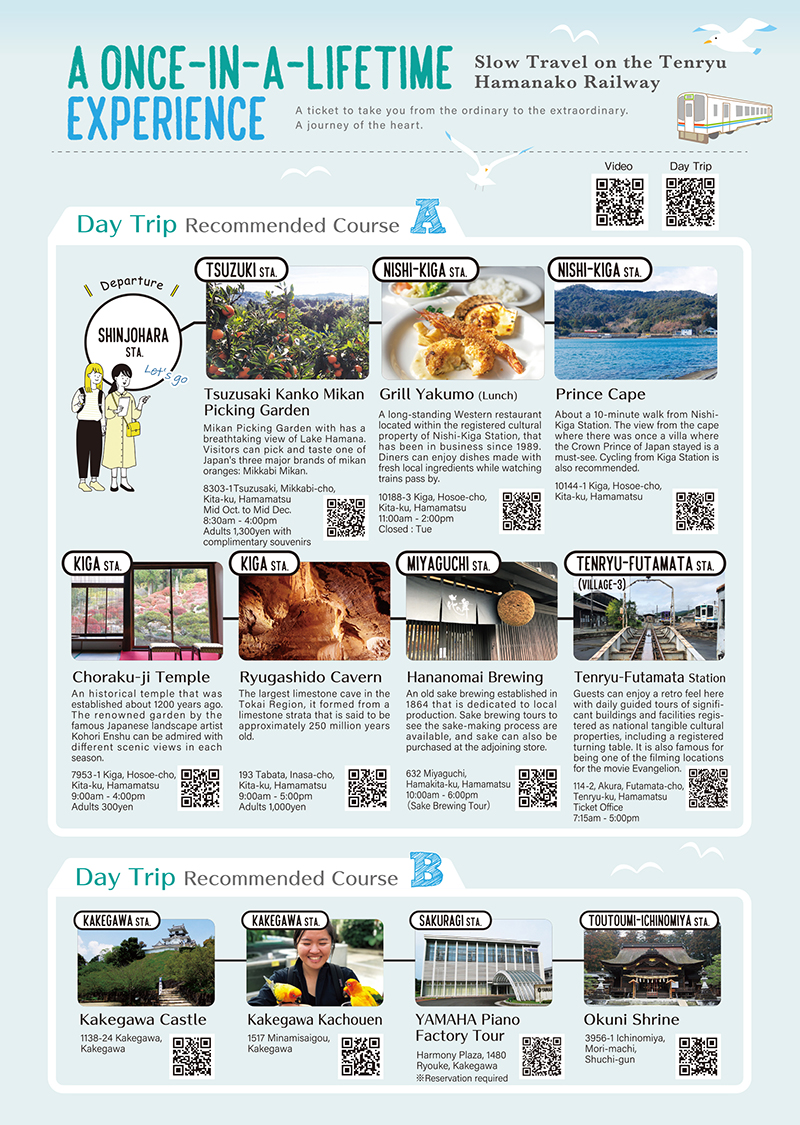 2023.2.10 update
Content may be subject to change after publication. Please also note that we are not accountable for loses and damages that may occur as a result of said changes.