You can learn how to broil eel you've caught with your bare hands!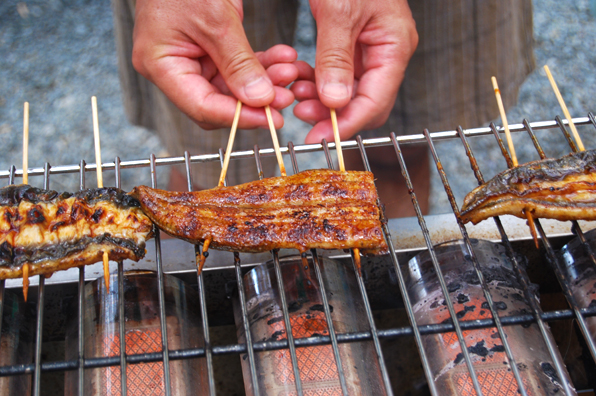 At Imagiri Village Experience Village, Arai, in Kosai city, which is close to Inagiriguchi that connects Lake Hamana to the sea, you can try the locally famous "catching eel by hand experience" for a limited time. Starting by catching an eel with your bare hands, you will then cut, broil, and skewer it by yourself, and finally broil it again after coating it with sauce. The taste of an eel bowl made with what you've managed to catch yourself is sure to be exceptional! You can also experience boiling young sardines in a big pot (called "shirasu no kamaage") or catching live fish in the lake.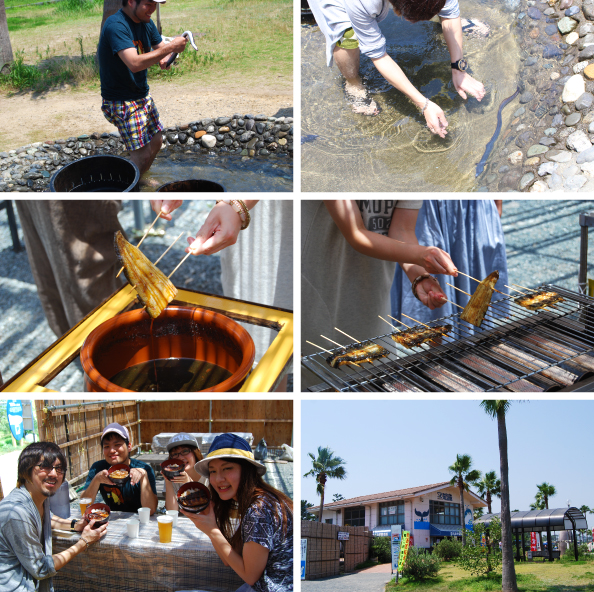 Every Sunday, Saturday, and holiday from
April 27 (Sat) - October 14 (Mon), 2019
※Reservation needed
(Everyday from July 27th to August 25th.)
[CLOSED]
Mondays and
The day after the holiday
[PLACE]
Imagire experience village "Kaikokan"
[OPEN HOUR]
Catching eel 10:30am - 2pm
Catching fish 9:00am - 2pm
Shirasu boiling 10:00am - 2pm
[CHARGE]
<Catching eel experience (eel bowl)> 3,600 yen per eel
experience fee and gas fee included.
<Catching fish experience> 400 yen or 600 yen
the fish you caught will be grilled with salt, fried, tempura, or boiled. *sashimi is not available
<Shirasu Kamaage experience> raw young sardines 200grams 1300yen
experience fee and gas fee included.
[Information]
Kiraku ichi hokudou 090-8186-1217 (Japanese only / Representative: Sakakibara)
※Reservation or inquiry available time : from 9am to 2pm except for Mondays
ADDRESS Arai, Arai-cho, Kosai-shi 431-0302
PHONE 053−594−6624(Japanese only)
OPEN 9am - 5pm
TRANSPORT From Hamamatau station
[TRAIN] JR Tokaido Main Line get off at "Araimachi" station (18 minutes) then taxi 7 minutes
[CAR] Around 40 minutes from the Tomei Expressway Mikkabi I.C.
Around 40 minutes from the Tomei Expressway Hamamatsu Nishi I.C.


2018.5.15 update
Content may be subject to change after publication.
Please also note that we are not accountable for loses and damages that may occur as a result of said changes.