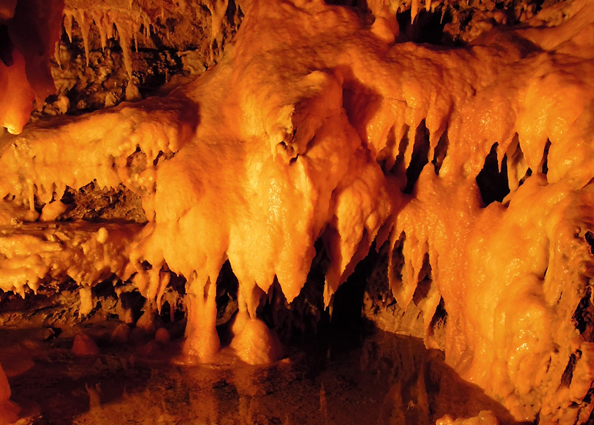 The largest stalactite cavern in Tokai.
Ryugashido Cavern is a limestone cavern formed over time from 250 millions year old strata. A 400m course is available to the general public, however the total length of the cave is 1046m. There are about 50 observation points in the publicly accessible section alone with a 30 meter high subterranean waterfall called Ogon no Otaki as a main attraction. The cave temperature is 18 degrees celsius year round therefore comfortable in all seasons. You can relieve fatigue and summer heat in the naturally cool air and by dipping your feet in the cool, calcium rich waters at the free foot bathing facility called "Youkitadou.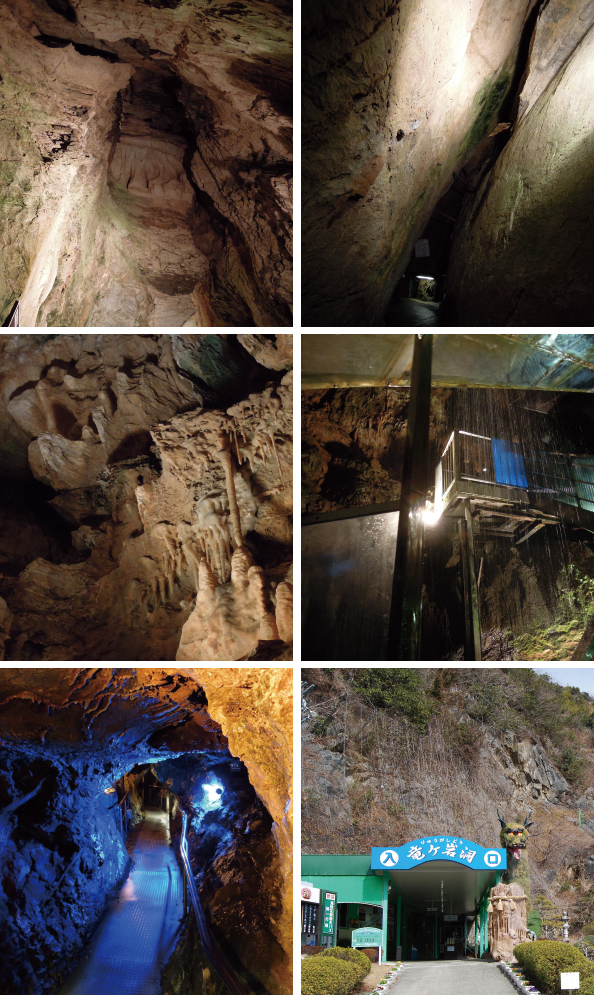 "Materia Gelato", made from local Inasa milk and seasonal fruits and vegetables is hugely popular with cavers and was voted the number one ice cream by Shizuoka bus guides. It is sure to fill your visit with memorable and gentle sweetness.

Admission
Elementary
¥600
Junior high
¥600
Adult(High school and up)
¥1,000
Discount for groups of 20 or more
Elementary
¥500
Junior high
¥500
Adult(High school and up)
¥700
Yokita-Do <WELCOME-CAVE>
You can enjoy this natural cool spot for free!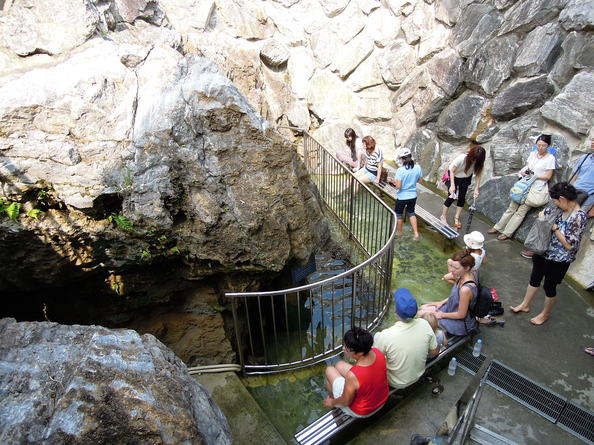 Yokita-Do is a natural cool spot that utilizes the cold water and air coming from the entrance of a cave, which is located at the bottom of a pit six meters from the surface. Even if you just stand at the bottom of Yokita-Do, the cold air leaking from the inside of the cave will cool you down. If you sit down on one of the benches and submerge your feet in the cold water, it'll feel so good that you might not want to stand back up!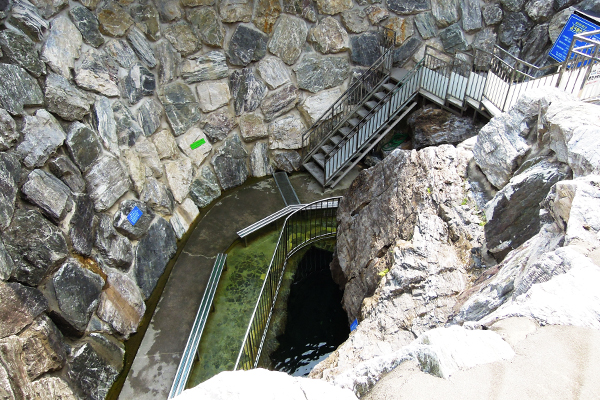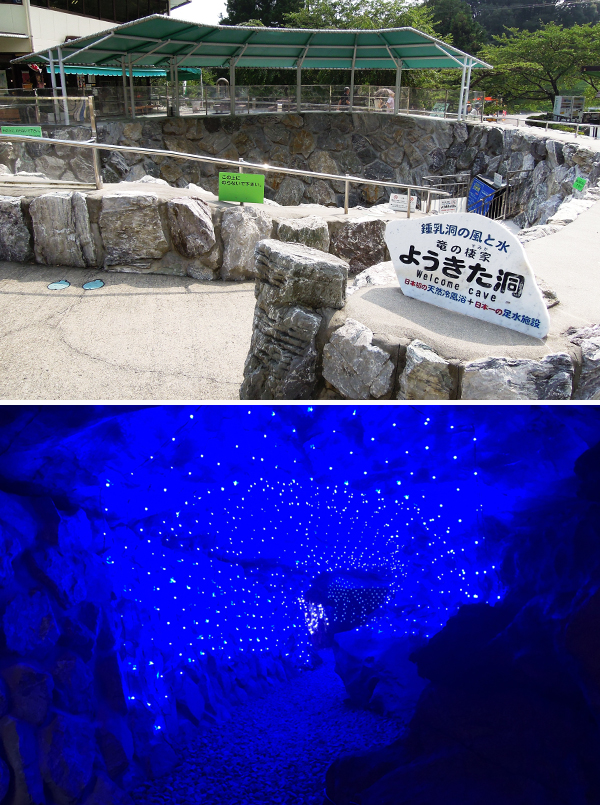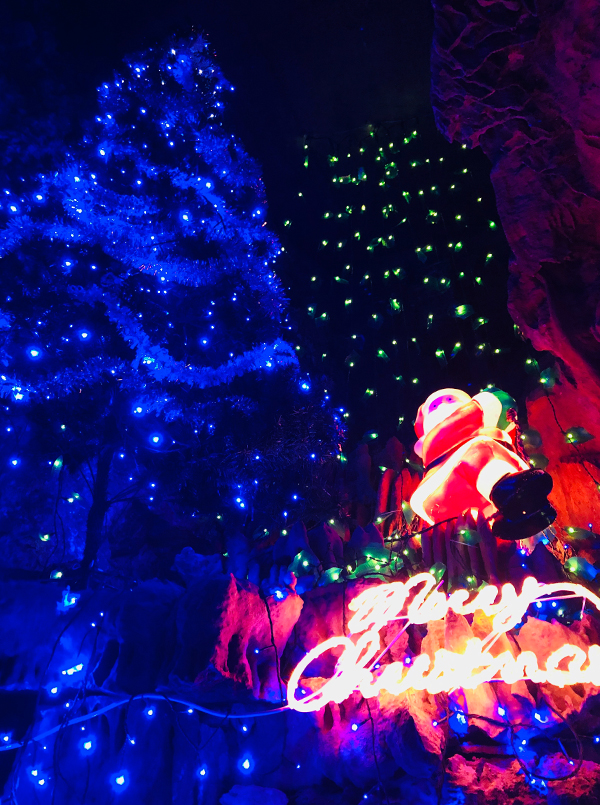 The "Yokita [ようきた]" part of the cave name comes from an old-fashioned phrase, meaning "Welcome." Water filled with calcium ions14℃〜17℃! Natural cold wind full of anions18℃.

For your own health, please be careful not to enjoy the cold water too much. Please limit the time your feet are submerged in the cold water to five minutes.
| | |
| --- | --- |
| Open | Apri - Oct 9:30am - 4:30pm |
| Addmission | Free! |
※The cave may not be open to the public during high waters.


In summer time, you can even try grilled ayu (sweet fish)! Charcoal grilled ayu is a seasonal tradition!

https://www.doukutu.co.jp/
(Japanese)
>>

Ryugashido Cavern

/ 竜ヶ岩洞

ADDRESS
193Tabatake,Inasa-cho,Kita-ku, Hamamatsu-shi,Shizuoka
PHONE
053-543-0108
OPEN HOURS
9am - 5pm
TRANSPORT
From Hamamatsu Station
[BUS]
Take the "Okuyama Kougen" line bus (60minutes ride) at bus stop #15 of the bus terminal to "Ryuugashidou iriguti" then walk 5 minutes
[TAXI]
45 minutes
2019.12.18 update
Content may be subject to change after publication. Please also note that we are not accountable for loses and damages that may occur as a result of said changes.