Feel the seabreeze as you stroll around the hot spring resort.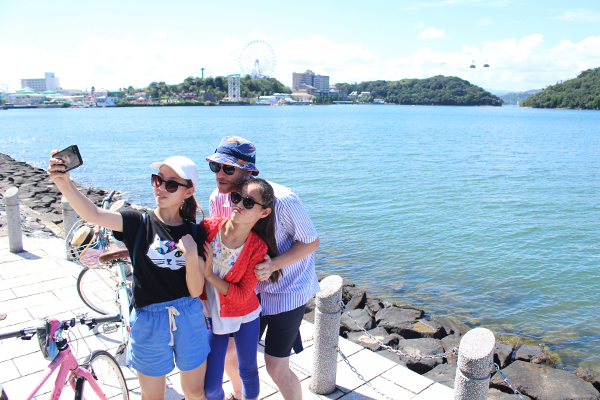 Kanzanji Onsen is located in Hamamatsu City, Shizuoka Prefecture, and is a famous scenic spot. The town has a calm atmosphere, and you can look out over Lake Hamana from anywhere in the city.
You can bike around the city with a rental bicycle or walk leisurely to refresh yourself.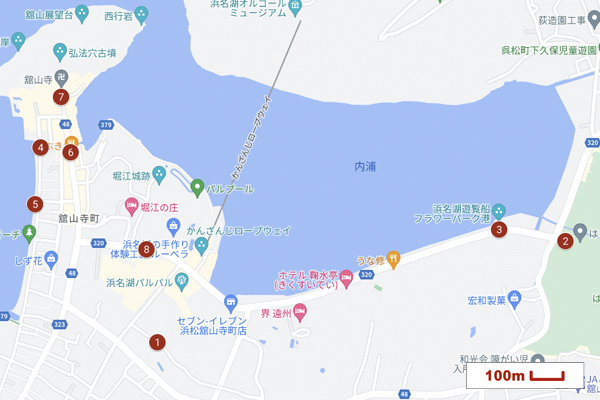 ※The route map is at the bottom of the page.
① Kanzanji Onsen Tourist Association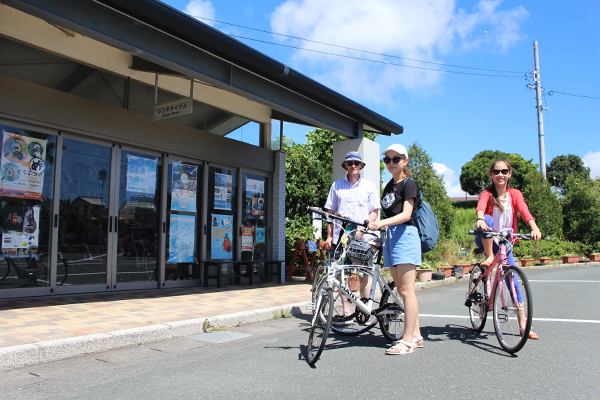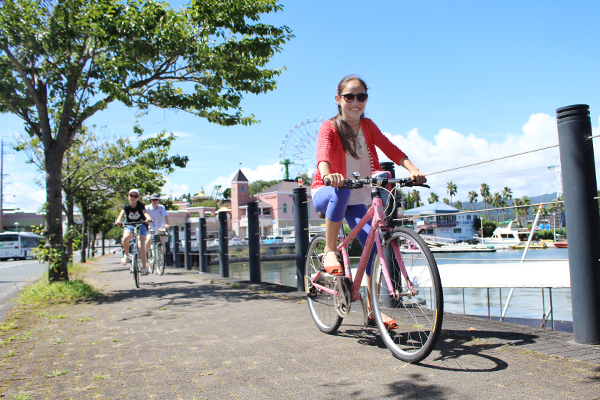 ② Hamamatsu City Zoo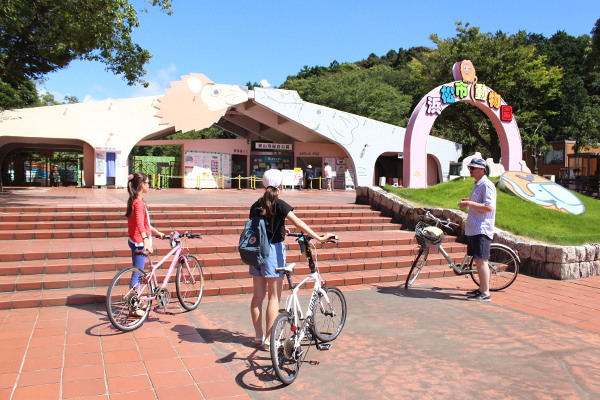 ③ Lake Hamana Sightseeing Cruiser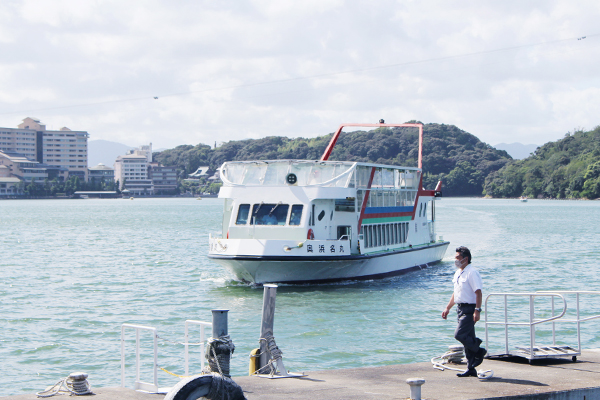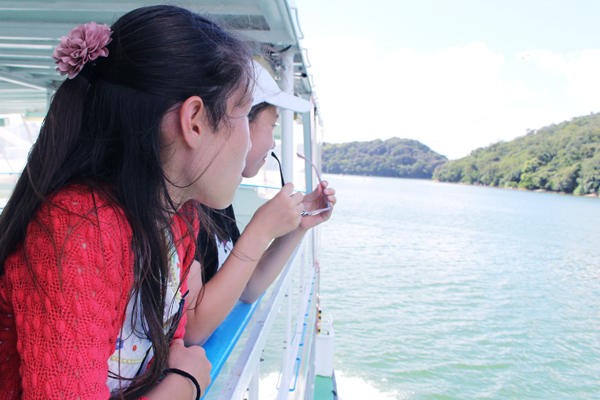 ④ Shibuki bridge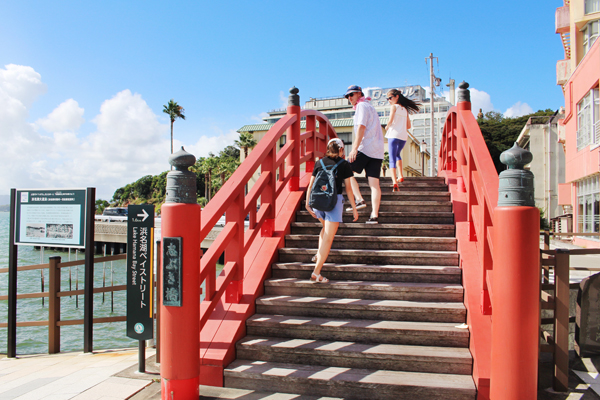 It is one of the symbols of Kanzanji Onsen, Shibuki bridge is also known as the red bridge. Since it is located on the west coast of Lake Hamana, the silhouette of the bridge floating in the sunset over Lake Hamana is also beautiful. It is also recommended for a daytime as well as nighttime selfie spot.
⑤ Sun beach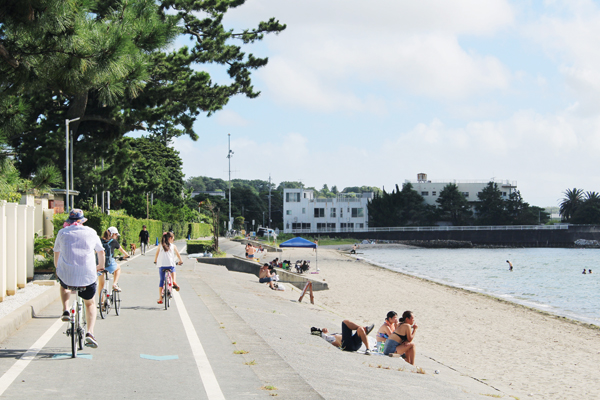 It is exhilarating to bike along the Sun Beach! Sun Beach is characterized by its 460 meters long white sand seashore and quiet waves. When the weather is nice, y
ou may see the cityscape of Mikkabi and Kosai
.
Take a break!
\
@Kanzanji monzen street
/
⑥ HAMANAKO ENGINE
When you are tired of walking, you can regain some energy by having Kanzanji Onsen Dango "kikone" at HAMANAKO ENGINE!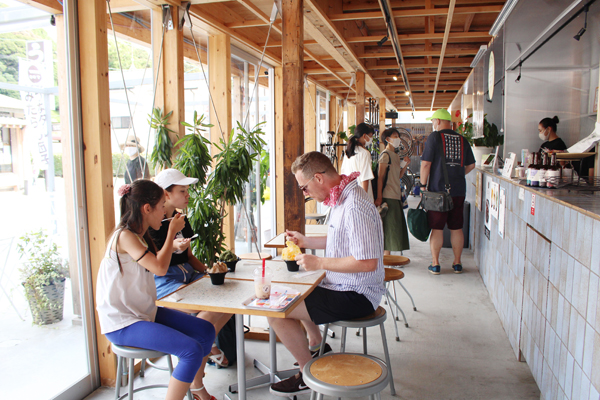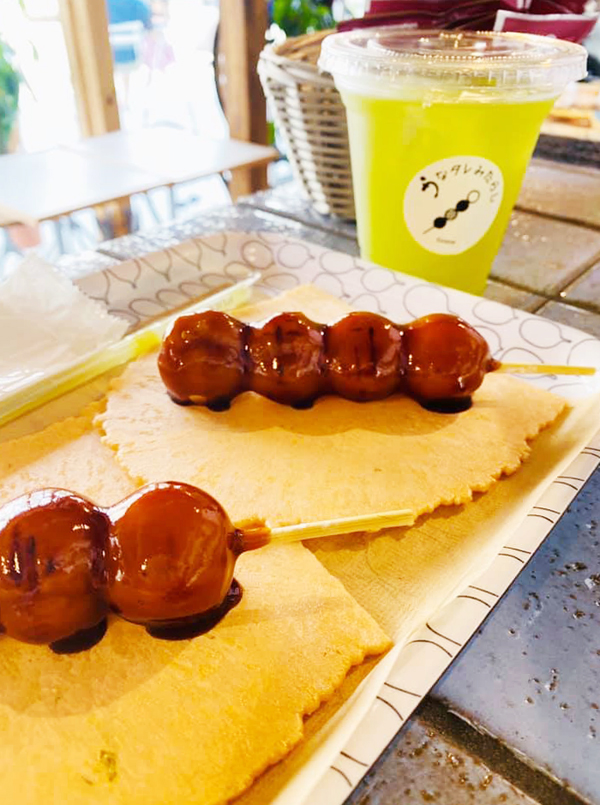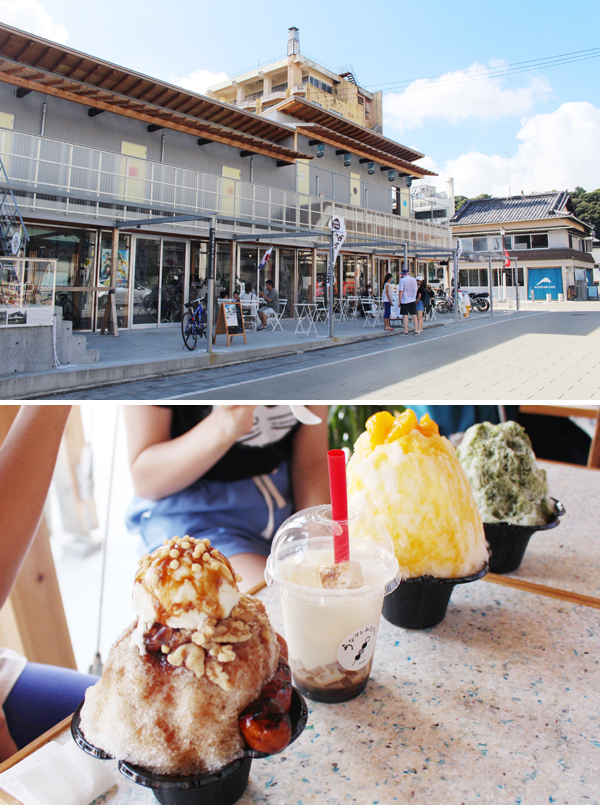 What is the HAMANAKO ENGINE?
Two old souvenir shops on the Kanzanji temple gate front street have been renovated and rebuilt as a new tourist attraction in the area. It is a recreational facility with a bicycle rental shop and restaurants, etc. inside an open area that is easy for tourists to stop by.
https://www.engine-kanzanji.jp
⑦ Kanzanji Temple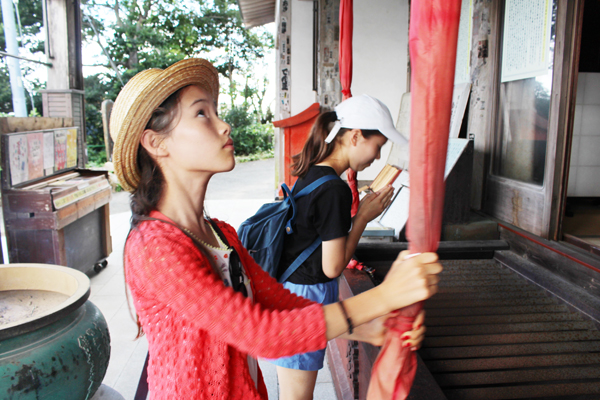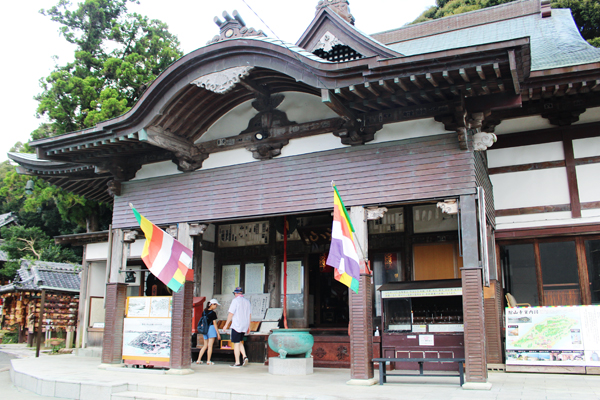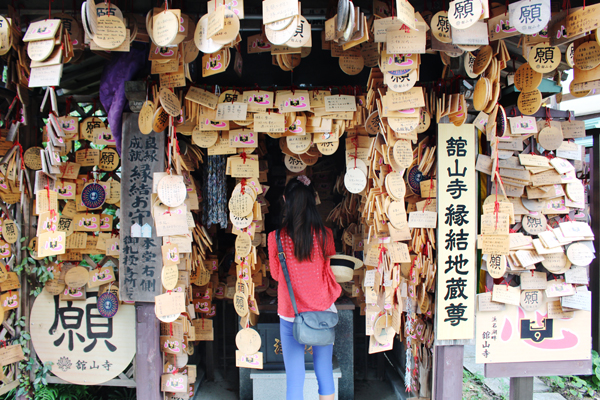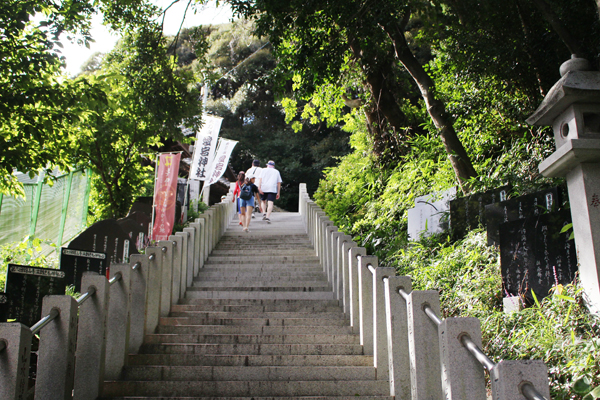 Sotoshu Kanzanji temple is located in the middle of a slightly elevated mountain at the north end of Kanzanji Onsen Street. You can also pay a visit to the matchmaking guardian and Shokannon (Goddess of Mercy). You can enjoy the walking trail through the mountain.
https://www.inhamamatsu.com/culture/kanzanji-temple.php
⑧ Ukimido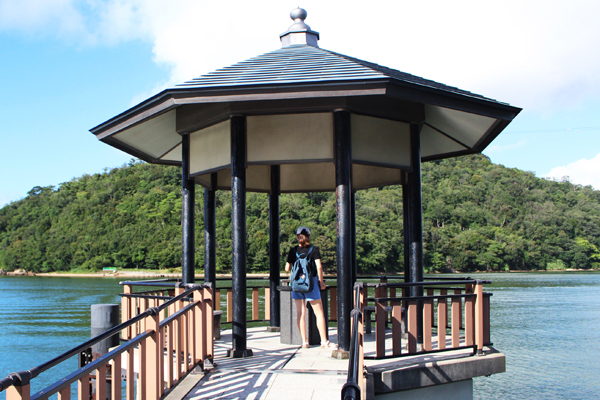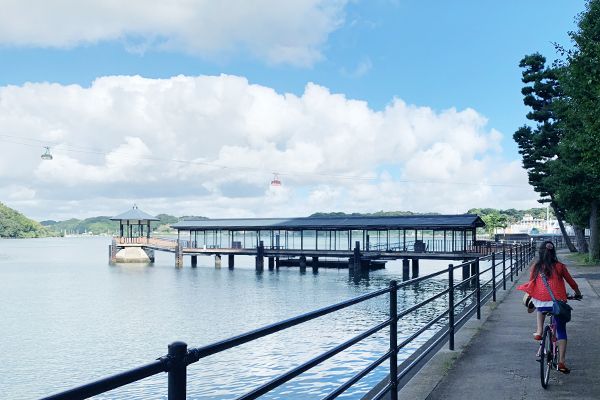 The arbor at the end of the 45m dock offers a great view point.
⑨ Hanasakino yu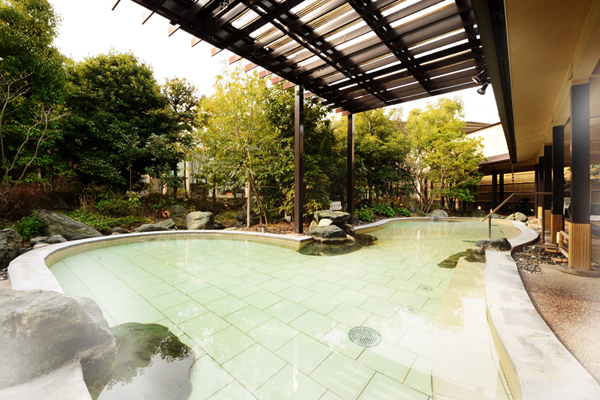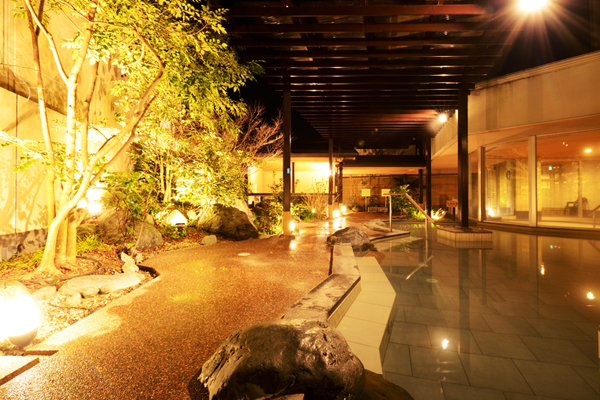 Finally, how about taking a day trip to an onsen (hot spring) to recharge yourself? Hanasakinoyu , one of onsen resorts in the area, is a five-minute walk from Kanzanji Onsen Tourism Association, where you can rent a bicycle.
https://www.inhamamatsu.com/activity/hanasakinoyu.php
TRANSPORT 
From Hamamatsu Station
[BUS]
 Take the "Kanzanji Onsen, Murakushi" line bus (40 minutes) at bus stop #1 of the bus terminal to "Kanzanji Onsen" then walk 10 minutes
[TAXI]
 35 minutes
2020.9.8 update
Content may be subject to change after publication. Please also note that we are not accountable for loses and damages that may occur as a result of said changes.