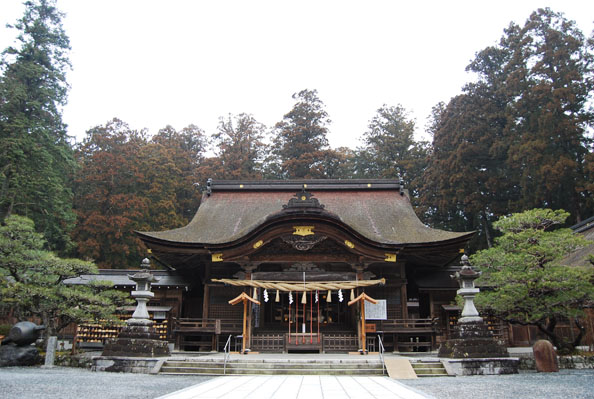 Okuni shrine is steeped in mythology, has been favored throughout the ages and is quite popular to this day. The shrine construction began in 555.
Weddings, good luck and happy marriage is what most people come for today. Large cedar trees, elevated views and the first gate or torii is what many easily find.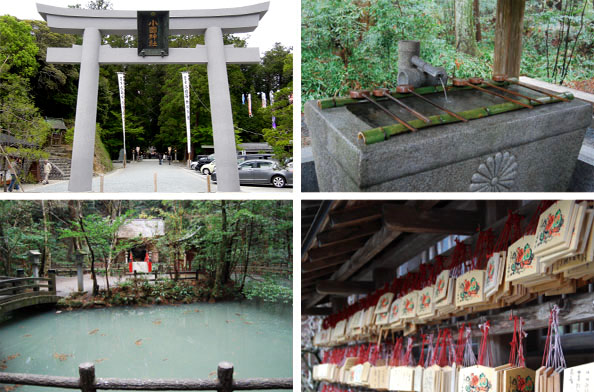 Thee importance, meaning and lore about a popular place of worship as old as Okuni shrine require time to explain as well as understand. A mythical creator of the Japanese archipelago - Okuninushi no Mikoto, A very old fairy tale - "White Rabbit of Inaba", A proverbial salutation written to greet all - "Okuni kotomachi Yokocho", A 12 step cultural dance - "Bugaku twelve step", Fertility rituals - "Taasobi", these are a few of the better known traditions from it's 1,500 year history.

Okuni shrine is undoubtedly one of a kind and highly recommended when you have time.

http://www.okunijinja.or.jp/ (Japanese)
View Larger Map
ADDRESS
3956-1 Ichinomiya Morimachi
Shuchigun Shizuoka,Japan
437-0032
PHONE
0538-89-7302
OPEN HOURS
8:30am - 4:30pm
CLOSE
12/28.30
2019.10.7 update
Content may be subject to change after publication. Please also note that we are not accountable for loses and damages that may occur as a result of said changes.