The traditional fabric "Enshu-cotton",
expressed in modern design, making for a perfect souvenir.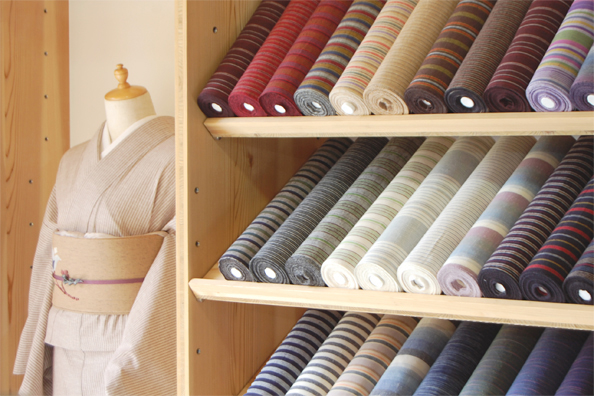 There is a traditional textile called Enshu cotton in Enshu district where Hamamatsu city belongs to. Enshu cotton is carefully weaved on a loom by a craftsman, and only 40 meters can be made in a day. These masterfully prepared cloths and goods are sold at Nukumori-Kobo. ((You can see the details of Enshu cotton

here

))

The original brand "Tsumugu" is specifically only made in Japan, and dedicated to only feature simple designs that can be loved for a long time. Although this brand reminds us of traditional Japan by its pattern and shape, it harmonizes with modern life well and adds a Japanese flair to your living.
The office and shop is constructed of plain wood Tenryu-cedar, whose calming scent fills the air. Please come and experience the soft texture of Enshu-tsumugi when you come to Hamamatsu. We also have a special selection of items from the Shizuoka prefecture, as well as the fabric rolls of Enshu-tsumugi, along with finished goods. We highly recommend them as souvenirs.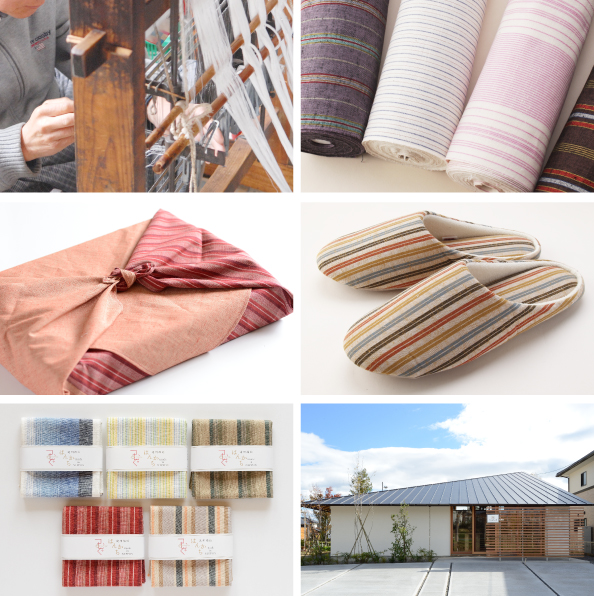 http://nukumorikoubou.com/ (Japanese)