5 people who changed the fortunes of Japan
There are many legendary individuals who have made great achievements and have left a lasting legacy to the world. Some have been born around lake Hamama and others have spent time here. These people are important in Japanese history, founders of global companies and world famous inventors. Five of these local heroes include: Ieyasu Tokugawa, who established a peaceful country which was unlike any other in the world; innovators Soichiro Honda (Honda), Torakusu Yamaha (Yamaha), Sakichi Toyoda (Toyota) who made their companies known throughout the world in only in one generation; and Kenjiro Takayanagi, who was called "the father of TV" and made technological innovations in television by his inventions. You can learn about their achievements at their memorial houses or museums.
Ieyasu Tokugawa
(1543 - 1616)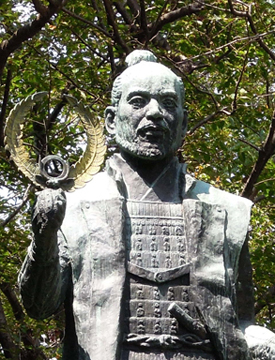 Ieyasu Tokugawa is the man who had established Japan as a peaceful country without having any war for 260 years long. His achievement was noticed worldwide and it is said that this achievement is worth more than a Nobel Peace Prize. He had spent his life in Hamamatsu castle for 17 years from 29 years old to 45 years old then achieved the unification of the whole country later by utilizing this experience.
Yamaha Torakusu
(1851 - 1916)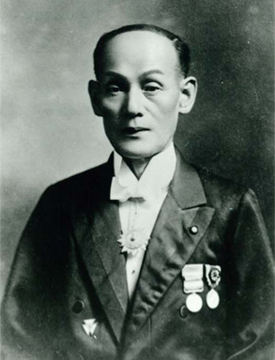 Yamaha Torakusu who is the founder of YAMAHA Corporation started to make Japanese organs by repairing one in Hamamatsu. He established Nihon Gakki Manufacturing Com- pany, the predecessor of the present YAMAHA Corporation. In addition, he created the first Japanese piano in 1990 based on that technology. He is the pioneer of the Japanese musical instrument industry.
Sakichi Toyoda
(1867 - 1930)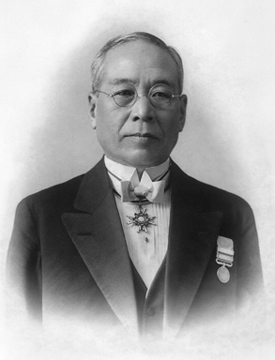 Sakichi Toyoda is the founder of TOYOTA group. He was born in the present Kosai city and obtained several patents for his inventions. He contributed to the development and moderni- zation of the Japanese mechanical industry. He is a hardworking indivudual who created a perfect loom of the world highest level, from having no knowledge about looms. He was ahead of times, had a global point of view, and supported Japanese industrial development.
Kenjiro Takayanagi
(1899 - 1990)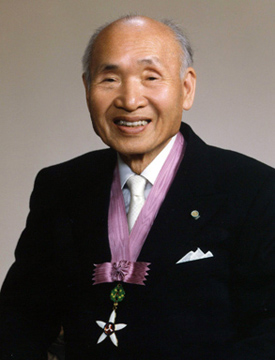 Kenjiro Takayanagi was an engineer who was born and raised in Hamamatsu city and was called 'the father of TV' since he made sub- stantial contribution to the development of Japanese TV and the realization of broad- casting. He was the first person in the world to successfully transmit and receive electronic images in 1926 in Hamamatsu. He overcame many difficulties such as the interruption of his research by the war, and continued his research for thirty years. His effort began Japanese TV history.
Soichiro Honda
(1906 - 1991)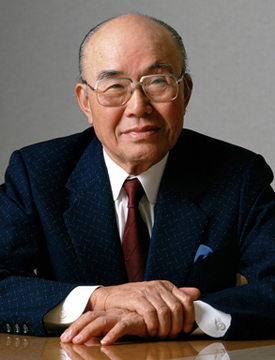 Soichiro Honda is the founder of HONDA Motor Corporation. He was born in present day Tenryu-ku, Hamamatsu city and started his repair shop in town aspiring to be an engineer. He later became a charismatic manager who built HONDA which is the worldwide top manufacturer of motorcycles and automobiles. He established HONDA Motor Corporation in 1948 in Hamamatsu city. His challenges started from Hamamatsu and explored to the world.
2015.10.26 update
Content may be subject to change after publication. Please also note that we are not accountable for loses and damages that may occur as a result of said changes.