The castle is where Ieyasu Tokugawa spent his years as a young war lord.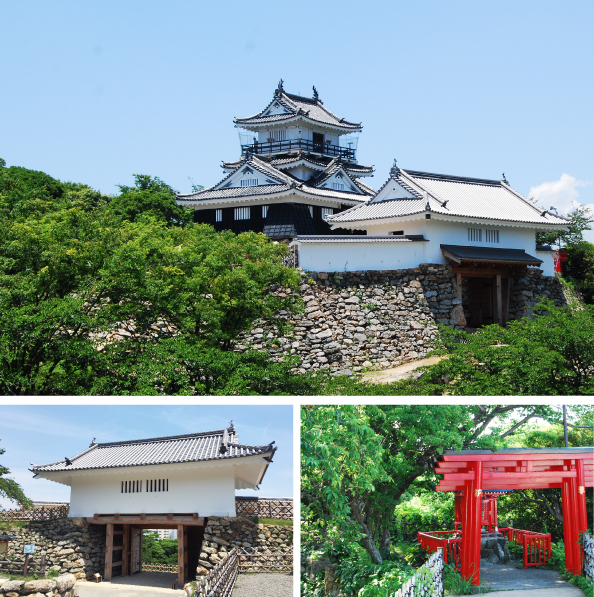 Hamamatsu Castle is conveniently located near the city center and easily reached by bus, taxi, even on foot. Originally named Hikuma Castle it was later extended, rebuilt and renamed when occupied by Ieyasu Tokugawa from 1542-1616 who intended it to be a launch-pad for world unification bearing the name - Success in life.
This castle was demolished by air raids of WW2. The restoration is at the original location and exhibits swords, armor, a pair of wooden saddles, maps, stamps, family crests made of cloth, photos and a miniature model of historic Hamamatsu. There is a water well downstairs and upstairs an observatory.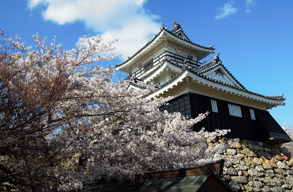 Surrounding the castle is a large and well cared for park convenient for visitors of all ages.
Hamamatsu Castle Park
is a comfortable and natural setting for baby strollers, energetic children, romantic couples and seasoned elderly. With over 400 cherry trees blooming in spring many people visit and picnic under the waving light pink blossoms. Each season has a particular appeal and this park is a wonderful place to experience them all.
The castle tower
From the basement to the second floor there is an eclectic collection the on third floor there is a 360 degree viewing deck where you can take in the view of the area and glimpse Mt. Fuji on a sunny day with a souvenir shop on the first floor that's popular among tourists. The open air space in front of the castle is a great picnic spot offering nostalgic views where you can time-slip into Japans romantic and brutal past. There are two free volunteer guides (Japanese only) at the castle (three on weekends).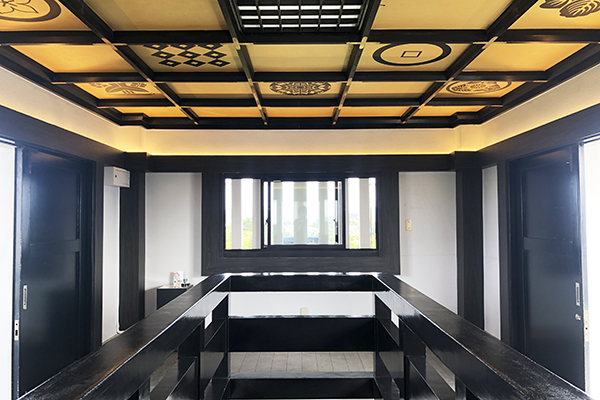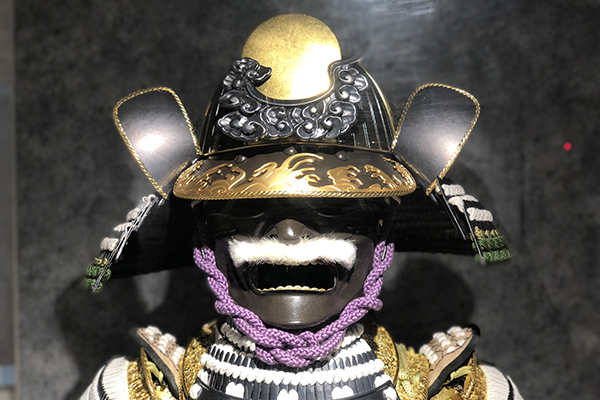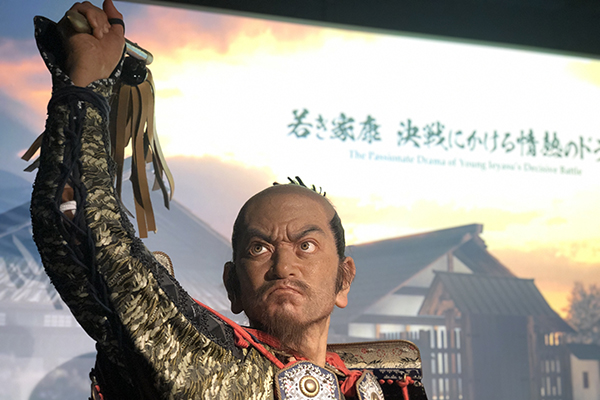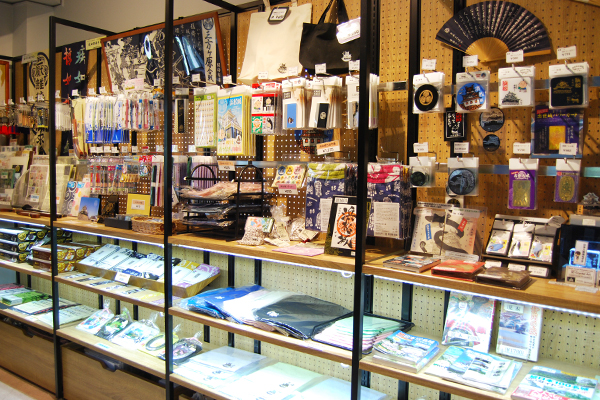 The castle gate
The castle gate yagura-mon, located on the eastside of the castle tower, was restored in 2014. You can go inside and observe the castle architecture of the Edo period.

The stone wall of Hamamatsu castle
Known as the Nozura zumi: the method of stacking natural stones, has proven so strong the wall remains as it was constructed over 400 years ago.

Admission
Less than Elementary school
FREE
Adult
¥200
30 or more
Adult
¥180
100 or more
Adult
¥160

http://www.entetsuassist-dms.com/hamamatsu-jyo/
(Japanese)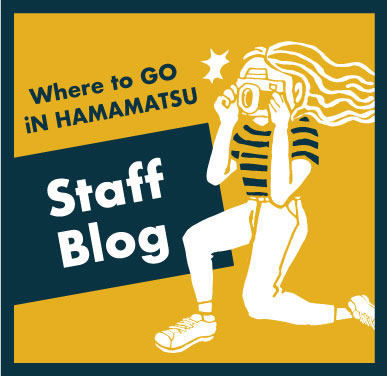 Hamamatsu Castle has been newly reopened!
Where do you go first when you come to Hamamatsu? "Hamamatsu Castle" is a place that many.....
READ MORE
>>
Hamamatsu Castle
/ 浜松城【Hamamatsu-jyo】
ADDRESS
 100-2, Motoshirocho, Naka-ku, Hamamatsu-shi,Shizuoka,Japan 430-0946
PHONE
 053-453-3872
OPEN
 8:30am - 4:30pm
CLOSED
 12/29, 30, 31
TRANSPORT
 From Hamamatsu Station
[BUS]
 Take the all line bus at bus stop #1 or #13 of the bus terminal to "Shiyakushomae" then walk 6 minutes
[TAXI]
 5 min
[WALK]
 20 min
[CAR]
 30 minutes from Tomei Expressway Hamamatsu I.C. or Hamamatsu Nishi I.C.
40 minutes from Shin-tomei Expressway Hamamatsu Kita I.C.
※Free parking available
2022.6.9 update
Content may be subject to change after publication. Please also note that we are not accountable for loses and damages that may occur as a result of said changes.