A huge flying dragon dances in the air over Tenryugawa riverbed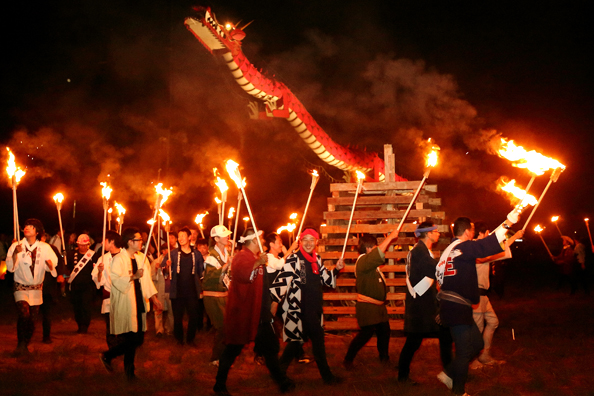 2017 / 5 / 27 sat, 28 sun

27 sat 10am-9pm / 28 sun 10am-4pm


[Place] Tenryu River Nakaze Ryokuchi, Nayuta Hamakita Station Square (Only 27th)


[information] The Flying Dragon Festival executive committee 053-585-1116(Japanese Only)


Enshu Hamakita flying dragon festival is performed in May or June every year at Tenryu River which runs quietly through Hamakita district in Hamamtsu city. At Nakazeryokuchi site, the flying dragon which is a symbol of the festival flies up to the sky and turns into a flying dragon Niagara firework as the finale to get the audience excited. There are a lot of events, such as Hamakita kite flying where huge (3.2m✕2.4m) kites fly in the air during the daytime, and Enshu Buddhist prayer and rocket fireworks during the nighttime.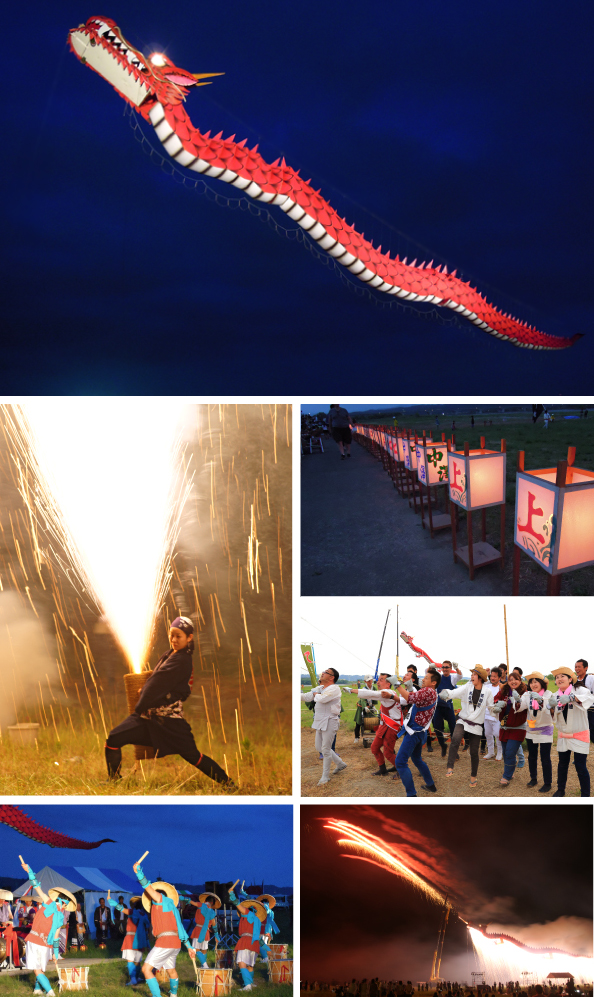 ★Click to enlarge

5 / 27 sat
<Nayuta Hamakita Station Square>
10am - 3pm
Announcement of Miss Hamakita,
Tai Chi, Yosakoi, Drum performance, etc.
<Tenryu River Nakaze Ryokuchi>
11am - 4pm
Hamakita kite-flying
6:50pm - 9pm
Fire flying dragon festival,

Enshu dainenbutsu

,

Tezutsu (Hand-cylinder) Fireworks,


A torchlight procession,

etc.





5 / 28 sun


<

Tenryu River Nakaze Ryokuchi

>
10am - 4pm


Hamakita kite-flying


11am - 4pm
The food and product fair, Yosakoi,
Hiryu drum performances, Rice cake kneading,
Performances of characters, etc.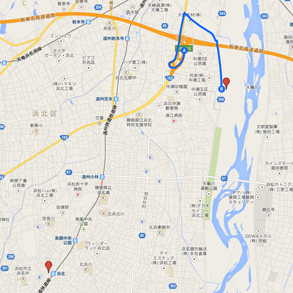 ACCESS
From Hamamatsu Station
[TRAIN]
・Entetsu Railway Line get off at "Hamakita" station.
And about 40 minutes by free shuttle bus
・Entetsu

Railway

Line get off at "Nishi-Kajima" station.
And about 15 minutes by free shuttle bus
[CAR]
Around 30 minutes from

Tomei Expressway

Hamamatsu I.C.
Around 5 minutes from

Shin-tomei Expressway

Hamamatsu Hamakita I.C.
※There is a temporary parking at Tenryu river sports park