The staff mainly speaks Japanese,
but as the staff will also try their best with even gestures,
please feel at ease when you come to the store.
Superb specialty noodles and rich soup.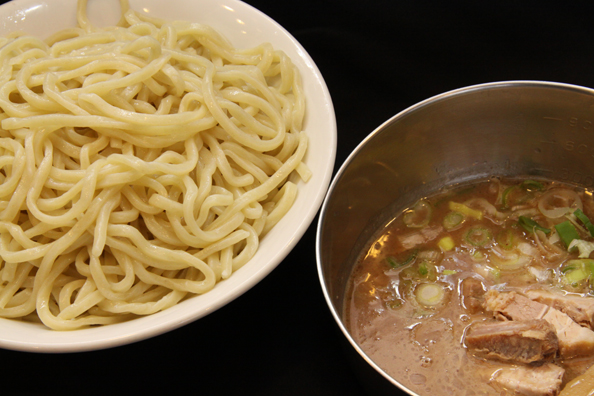 Fujiyama 55 is a restaurant featuring rich tsuke-men dipping noodles, located on the first floor of Zaza City's central building. Their specialty noodles are homemade in-house to give them a chewy texture in a thick noodle style that goes well with rich soup. Plus, the dipping sauce is heated with a table-top induction heater, so it is always piping hot. In addition to rich tsuke-men, they have a variety of other styles including seafood, dandan, and black sesame. Of course, you can also eat ramen there. The all-day lunches come with rice free of charge. If you put the rice in the soup after you finish the noodles, you can enjoy it again as rice soup. When you get hungry, be sure to come and try Fujiyama 55 tsuke-men which you can enjoy twice in one sitting.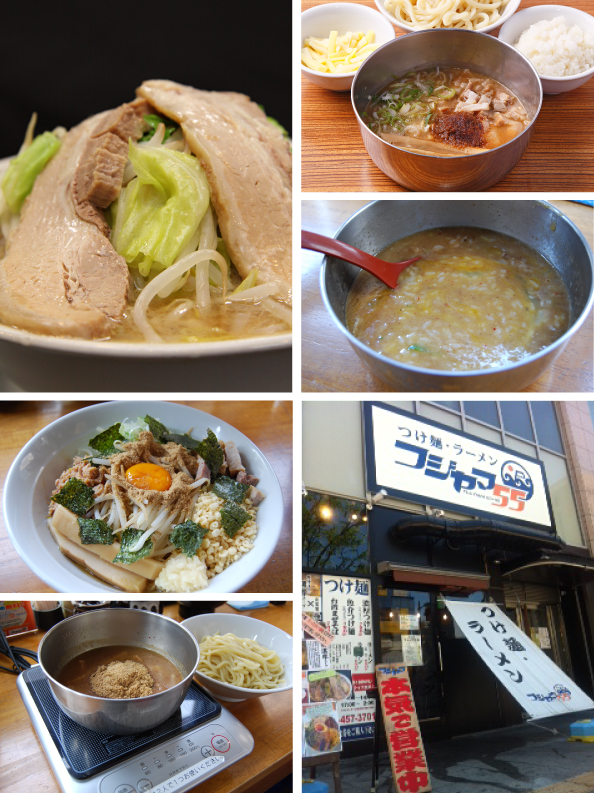 Menu / Price
Rich tsuke-men ¥790
Ramen (rich) ¥680
Maze-soba ¥780
Rich miso ramen ¥730
Add all toppings ¥300
※All tsuke-men is available in girl's sizes (half-portion of noodles, accompanied by cheese risotto).



★Fujiyama55 Kajimachi-ten
[ADDRESS] ZAZA City Central building1F
100-1 Kajimachi, Naka-ku, Hamamatsu-shi, Shizuoka, Japan
[PHONE] 053-457-3701
[OPEN] weekday 11am - 2pm (L.O. 1:30pm) / 5pm - 2am (L.O. 1:30am ) / sun 11am - 10pm ( L.O. 9:30pm )
★Fujiyama55 Wago-ten
[ADDRESS] 936-219, Wago-cho, Naka-ku, Hamamatsu-shi, Shizuoka, Japan
[PHONE] 053-523-7541
[OPEN] weekday 11am - 2pm (L.O. 1:30pm) / 5pm - 2am (L.O. 1:30am ) / sun 11am - 10pm ( L.O. 9:30pm )


http://www.arigatou-39.com/fujiyama55.html (Japanese)