You can eat halal food right here in Hamamatsu!
Kamu bisa menikmati makanan halal di Jepang!
Indonesian food "Ani&Ivan"


Warung Masakan Indonesia Ani & Ivan
They once had a restaurant in Hamamatsu city. They don't have a restaurant now, but the owner Ivan and his wife Ani do business outdoors at the open area under the bus terminal of Hamamatsu station every Sunday. Their standard menu is Rendang, Mie Ayam, Indonesian style grilled chicken and Ayam Penyet with Sambal which ranges from 600 yen to 700 yen. Recommended for people who like spicy food.
Warung yang dioperasikan oleh pasangan suami istri asal Indonesia ini hanya bisa ditemukan setiap hari minggu di bawah terminal bus stasiun Hamamatsu. Menu pokok mereka adalah mie ayam, ayam penyet, rendang, dan ayam bakar dengan kisaran harga dari 600 yen - 700 yen. Bagi pecinta rasa pedas asli Indonesia, warung ini wajib untuk dikunjungi.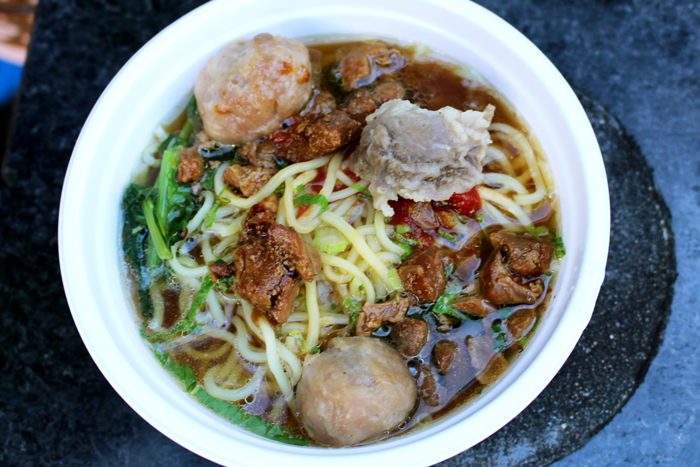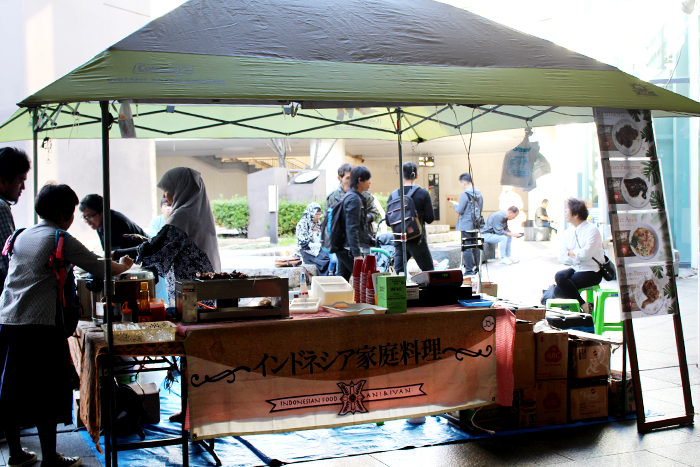 [ADDRESS]
The open area under Hamamatsu bus terminal
Dibawah terminal bus stasiun Hamamatsu
[PHONE]
None
/tidak tersedia
[OPEN]
Every Sunday Only
/Setiap hari minggu
Indonesian food Matahari-café


Restoran Indonesia Matahari Cafe
Indonesian restaurant which is close to Shin-Hamamatsu station (1minute walk).
It is run by Fitri Kataoka, who is although is Javanese, grew up in Bali and is popular among Indonesian people living Hamamatsu. You can try Indonesian food here that ranges from 500 to 1500 yen.
Restoran Indonesia ini hanya terletak 1 menit dari Stasiun Shin-Hamamatsu.
Restoran ini dikelola ibu Fitri Kataoka yang asal Bali berdarah Jawa. Restoran ini sangat populer dikalangan orang indonesia yang tinggal di Hamamatsu. Kamu dapat menikmati masakan Indonesia dengan kisaran 500 yen hingga 1500 yen.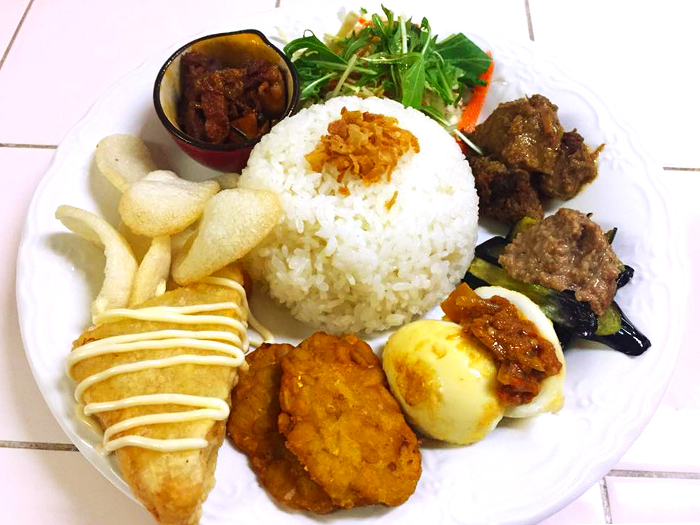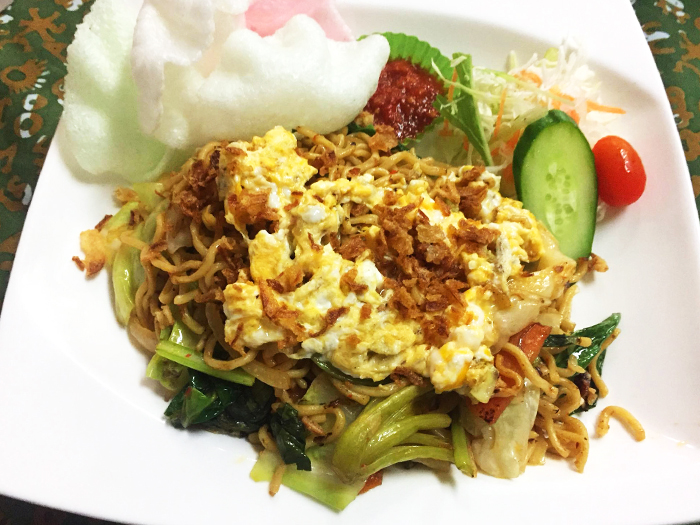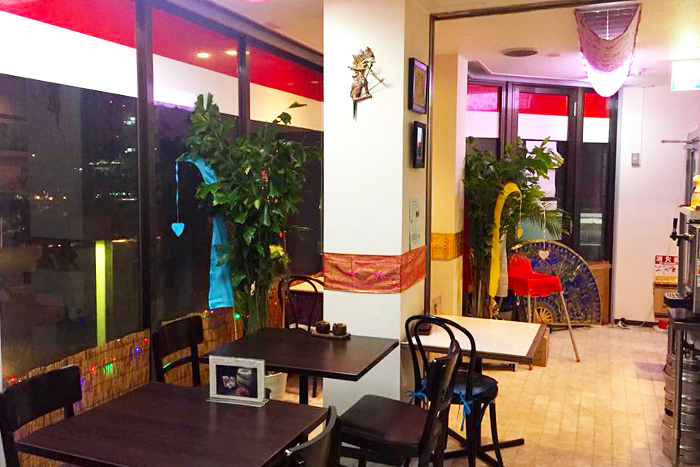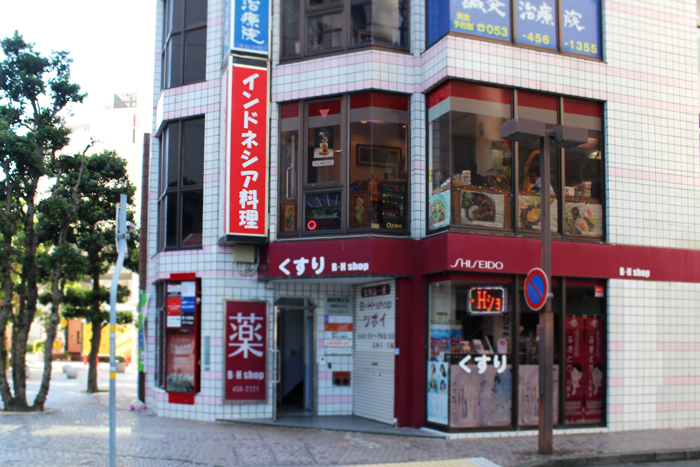 [ADDRESS]
2F Asahimachi Kadobiru, 11-3 Asahimachi, Naka-ku, Hamamatsu-shi, Shizuoka
Hamamatsu-shi, Naka-ku, Asahi-cho 11-3 Asahimachi kaku bldg. 2F
[PHONE]
053-443-9212
[OPEN]
11:30am 〜 3pm, 6pm ~ 10pm
[CLOSED]
Mondays and Tuesdays
/Senin, Selasa
[ACCESS]
One minute walk from Shin-Hamamatsu station, Three minutes walk from Hamamatsu station
Jalan kaki 1 menit dari Stasiun Shin-Hamamatsu, Jalan kaki 3 menit dari Hamamatsu
Mega Kebab Zazacity store

They sell kebab meat, which is roasted slowly by rotating the meat on a stick. It's crispy on the outside and tender on the inside. You can also buy standard stretchy ice cream or long French fries mixed with eel powder, a combination exclusive to the Hamamatsu shop.
Daging kebab yang dipanggang secara tradisional yang terasa gurih luar dalam. Selain Roti isi kebab, kamu juga bisa menikmati eskrim khas turki yang unik karena penampilannya yang sangat panjang, dan juga kentang goreng panjang mereka.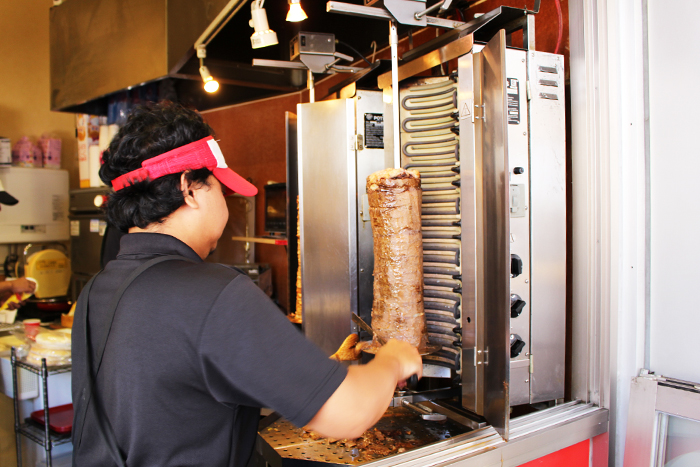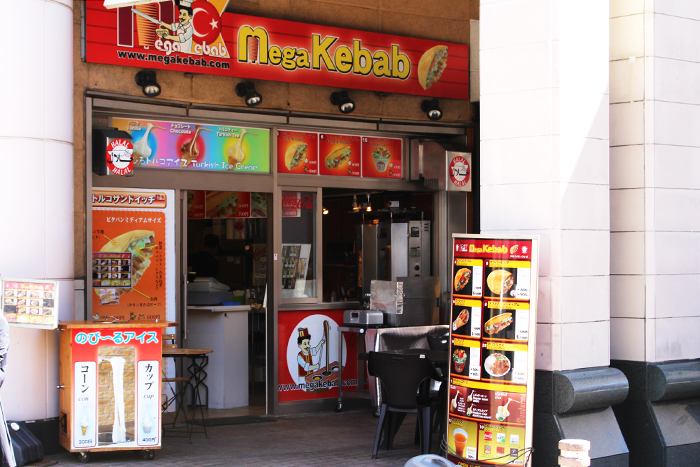 http://www.megakebab.com/
[ADDRESS]
1F Central building of Zazacity Hamamatsu 100-1 Kajimachi, Naka-ku, Hamamatsu-shi, Shizuoka
Hamamatsu-shi, Naka-ku, Kajimachi 100-1 Zaza City Chuou-kan 1F
[PHONE]
053-450-0650
[OPEN]
11am 〜 9pm
[CLOSED]
None
/Tidak tersedia
[ACCESS]
10 minutes walk from Shin-Hamamatsu station
Jalan kaki 10 menit dari stasiun Shin-Hamamatsu
Spice curry to go "Ammikkal"

The owner opened this spice curry to go restaurant because he saw Muslim students studying in Japan who didn't know where to eat. So he started his business to offer them a place they can eat without worrying.
You can buy today's spice curry bento for 680 to 780 yen. It is popular since they change the menu every day.
They sell spices, Halal foods and drinks from the evening.
Berawal dari keprihatinan melihat siswa muslim yang kesusahan mencari makanan, Pemilik restoran ini memutuskan untuk membuka toko curry menggunakan bahan-bahan halal. Toko ini hanya menerima "Take-out" pada siang hari, dan pada sore hari menjual bahan pangan halal. Menu yang dijual berubah setiap harinya dan dapat dibeli dari 680 yen - 780 yen. Toko ini juga menyediakan layanan katering.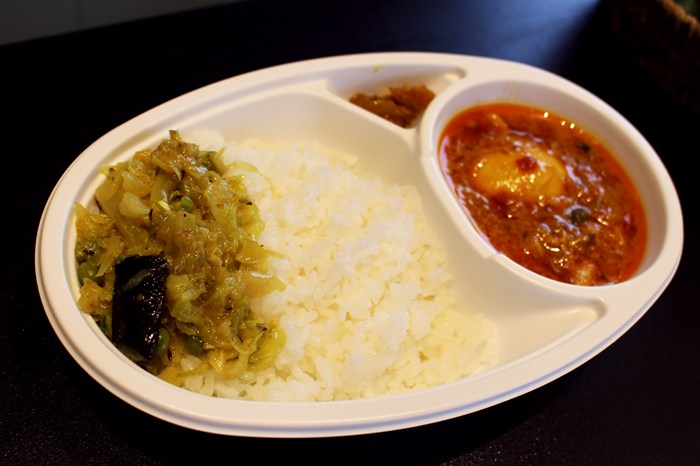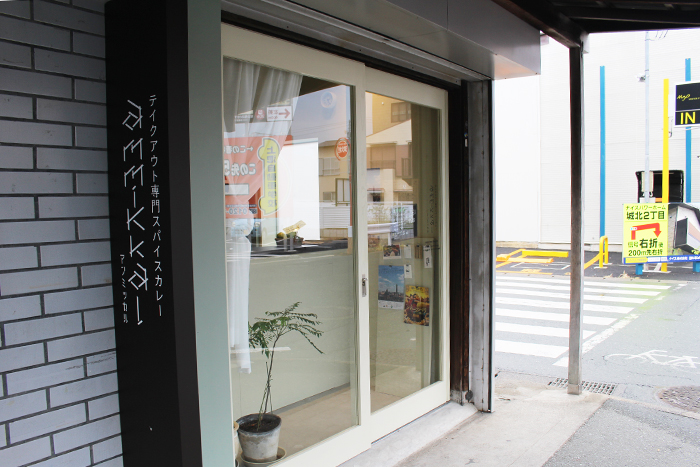 [ADDRESS]
2-16-22 Nunohashi, Naka-ku, Hamamatsu-shi, Shizuoka
Hamamatsu-shi, Naka-ku, Nunohashi 2-16-22
[PHONE]
070-3891-4370
[OPEN]
11am 〜 2pm(you can buy bento
/take-out
)
5pm 〜 7pm (you can buy spices and ingredients
/Penjualan Spice/ bahan makanan halal
)
[CLOSED]
Wednesdays
/Rabu
[ACCESS]
1 minute walk from "Rokken Sakaue" bus stop of Enshu-tetsudo Bus
Jalan kaki 1 menit dari bus stop "六間坂上" (dekat kampus Shizuoka University)
Himalayan food store / restaurant "Garuda"
This restaurant offers dishes from India, Nepal, Indonesia, Vietnam and more. You can get foods such as spices or beans from all over Asia.
Toko ini menyediakan masakan dari India, Nepal,Indonesia,dan Vietnam. Selain itu, di toko ini tersedia bahan makanan,bumbu dari negara-negara Asia di atas.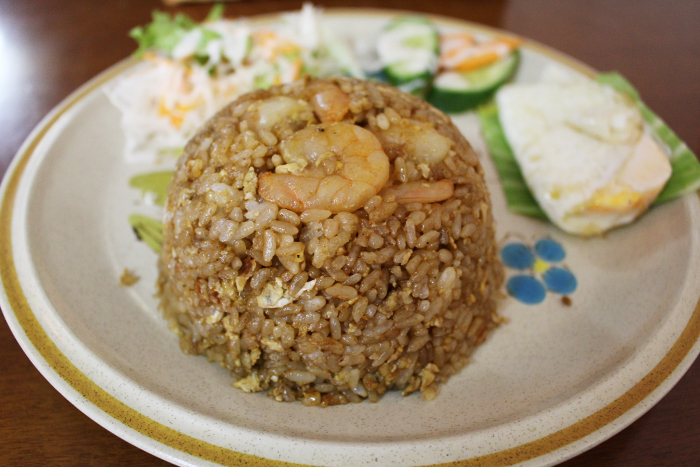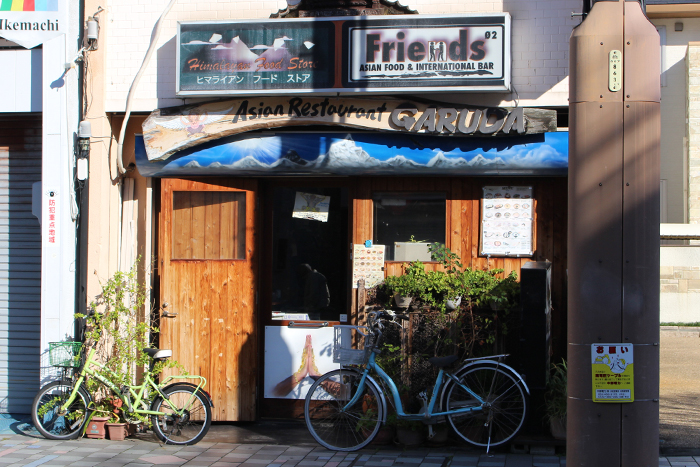 [ADDRESS]
225-32 Ikemachi, Naka-ku, Hamamastu-shi, Shizuoka
Hamamatsu-shi, Naka-ku, Ike-cho 225-32
[PHONE]
053-454-7524
[OPEN]
11am ~ 2:30pm 5:30pm ~ 10pm
[CLOSED]
Mondays
/Senin
[ACCESS]
6 minutes walk from Enshu Byoin station of Enshu railway
Jalan kaki 6 menit dari stasiun Enshu Byouin
2019.10.2 update
Content may be subject to change after publication. Please also note that we are not accountable for loses and damages that may occur as a result of said changes.