2 million blooming lilies are grown in the huge site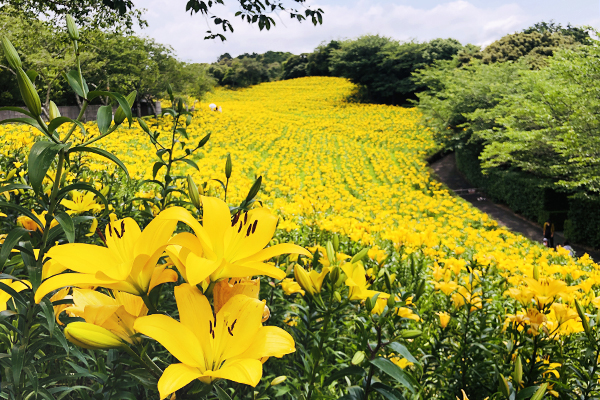 Saturday, May 26th - Sunday, Jul. 8th, 2018
You can enjoy a vast amount of blooming lilies (2 million flowers of 150 different kinds) at Kasui-yurinosono next to

Kasuisai

in Fukuroi city in Shizuoka prefecture. The garden, which was made in accordance with the natural growth of flowers, has a breathtaking beauty you can see only during this season, from the end of May to the beginning of July. There is a gentle slope, a forest, and a pond in this huge park of over 30,000 tsubo (99,000 square meters) and you can encounter various scenery depending on the spot or angle you look.
Not only for enjoying the sight of lilies, you can also relax by the sweet scent of them filling the air. There is also a restaurant where you can have "lily tempura" and the shops where you can buy lilies or souvenirs.




★Click to enlarge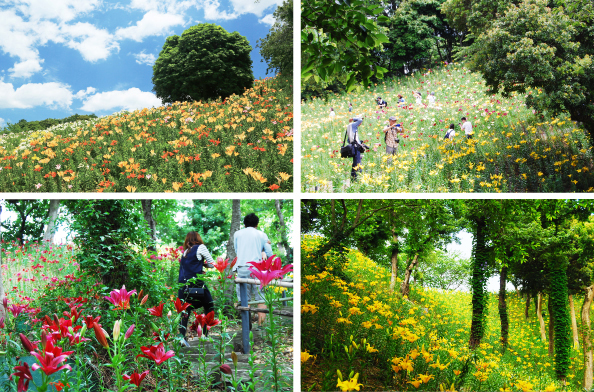 The restaurant and the direct sales store of the lilies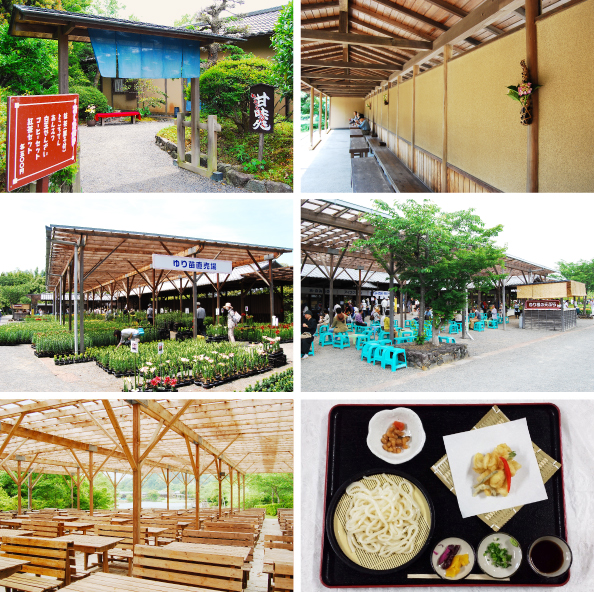 Admission

Child

FREE

Primary

and Jr. high

¥300

Adult

¥1,000

http://www.yurien.jp/index.html (Japanese)
ADDRESS
2990-1 Kuno, Fukuroi-shi, Shizuoka
437-0061
PHONE
0538-43-4736(Japanese only)
FAX
0538-43-5639
OPEN
Saturday, May. 27th - Sunday, Jul. 2nd, 2017
9am – 5pm
CLOSE
Nothing

TRANSPORT
From Hamamatsu station
[TRAIN]
Get off at "Fukuroi" station of Tokaido line (about 20 minutes)
Take a bus going to Enshu-morimachi (via Fukuroi private hospital)
Get off at "Kasui" (about 15 minutes) and walk about five mimutes.
[CAR]
Around 5 minutes from the Tomei Expressway Fukuroi IC
Around 15 minutes from the Shin-tomei Expressway Mori-Kakegawa IC