A sightseeing botanical park where nature can be enjoyed during all four season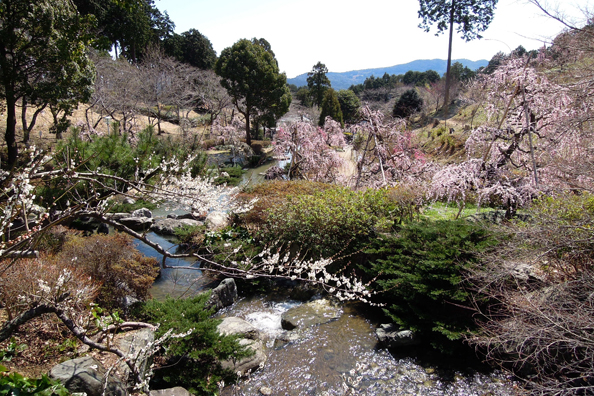 Okuyama Kogen is a sightseeing botanical park rich with flora and fauna that spans across Mt. Tonmaku in the mountain ranges north of Hamamatsu city, overlooking the border of Aichi prefecture. All four seasons of Japan can be enjoyed here as different flowers add colors to the park every season. There are gentle sloping trails that are made to accompany the mountain terrain, winding along side a water garden with a seven step waterfall as the centerpiece of the park, as well as small walking paths on the mountain slopes for visitors to appreciate the proudly blooming flora as they take a stroll. There is also a spacious dog run 4,200m² in size, a putting golf course, fishing holes and other facilities that allow visitors to relax in the company of nature for the whole day.

Late February ~ Late March "Shoryu Weeping Plum Blossom"



An estimated 300 Shoryu Weeping Plums will be blossoming. The arrangement of each "Weeping Plum" resembles a dragon rising into the heavens, and such a unique form is a remarkable sight incomparable to anything else in Japan. Weeping Plum seedlings are also available for sale in the park.
The "Shoryu Weeping Plum Blossom Festival" will be held during this time.


Late March ~ Early April "Cherry Blossom"


An estimated 300 Yoshino Cherry and Yae Zakura Cherry trees will be blossoming throughout the park, covering the mountain in the color of spring.
The "Cherry Blossoms Festival" will be held during this time.


Late April ~ Early May "Rhododendron and Azalea"


As well as an estimated 3000 Satsuki Azalea and Rhododendrons blooming, the season is also perfect for seeing Paeonias and Viburnums.
The "Rhododendrons and Azalea Festival" will be held during this time.

Late May ~ Start of July "Hydrangea"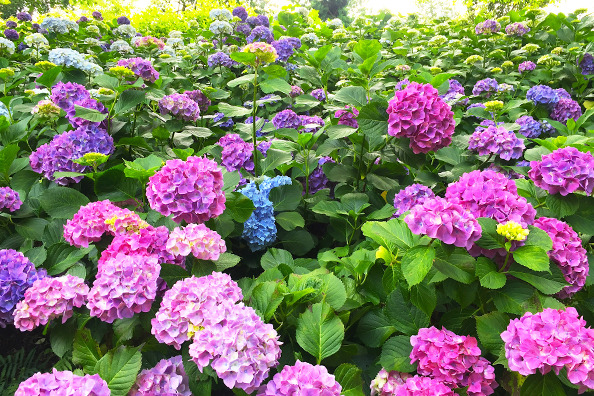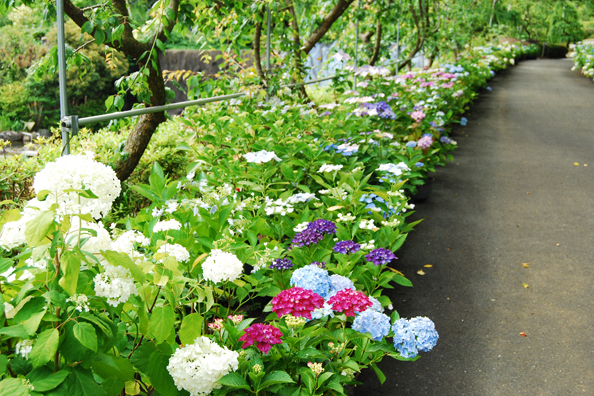 An estimated 10,000 Hydrangeas will blanket the mountain terrain with their vibrancy. Visitors will be able to view about 70 different types of hydrangeas. Potted hydrangeas will also be displayed.

Middle of June "Japanese Lily"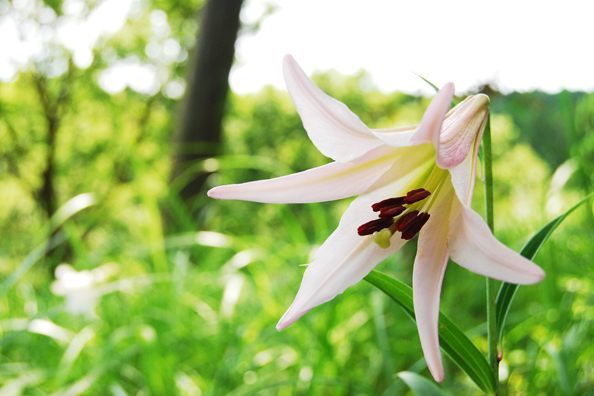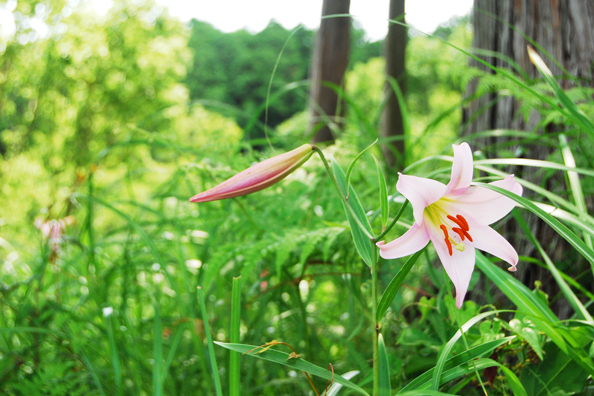 An estimated 2000 Japanese Lily will bloom with sweet flowers throughout the park. The Japanese Lily is a pure breed indigenous to Japan and a valued flower that is now seen less due to changes in the natural environment and excess harvesting.
The "Hydrangea / Lily Festival" will be held during this time.


Late July ~ End of August


Left: Newt / Center: Praying Mantis / Right: Ramie Longhorn Beetle
You can also see figures such as newts, jagos, and snow crabs inhabiting the park!




There are many creatures living in Okuyama Kogen.
Facilities including the dog run, putting course and fishing holes can be enjoyed while in the company of nature for all other seasons.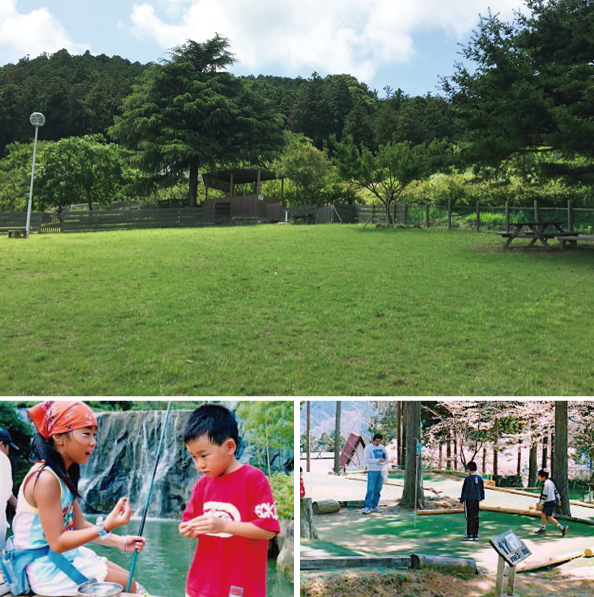 | | | | |
| --- | --- | --- | --- |
| | Admission | | |
| | Chirdren | FREE | |
| | Elementary and high school | ¥300 | |
| | Adult (Over 16) | ¥500 | |
| | Dog | ¥300 | |
※Admission costs for dogs will apply regardless of whether or not the dog run is used.
※During the period of the Weeping Plum Blossom Festival, a student and adults are 200 yen addition.
★As well as admission cost, visitors must pay additional cost to use the following facilities.
Putting golf course (per person)

¥400

Fishing hole (per set)


※Rod only: ¥300, Bait only: ¥100




¥400

http://okuhamanako.com/ (Japanese)
---
 WE RECOMMEND
・
A garden at the edge of Lake Hamana, surrounded by vibrant flowers in all four seasons.
・
Adding new appeal, a renewal opening in April 2013!
・
・
A shrine dedicated to Orihime, and the birthplace of Enshu weaving
・
In the "flower town" of Hamamatsu, you can enjoy seeing flowers all throughout the town!
View Larger Map
ADDRESS
1736-1 Okuyama Dounoue, Inasa-cho, Kita-ku, hamamatsu-shi,shizuoka
PHONE
053-543-0234
OPEN HOURS
10am-5pm
CLOSED
Tuesday / From mid-July to mid-February
(Changes may occur without notice depending on season, weather or events)
TRANSPORT
From Hamamatsu Station
[CAR]
Around 10 minutes from Shin-Tomei Expressway Hamamatsu Inasa I.C.
Around 35 minutes from Tomei Expressway the Mikkabi I.C.
Around 45 minutes from Tomei Expressway Hamamatsu Nishi I.C.
2019.10.7 update
Content may be subject to change after publication. Please also note that we are not accountable for loses and damages that may occur as a result of said changes.