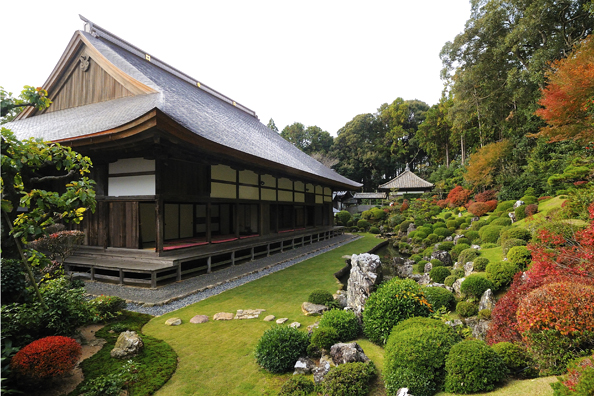 Experience the spirit of Zen at the garden in Ryotanji temple.
Ryotanji temple is one of the ancient Zen-temples from the Nara era and was founded in 733. The Ii family has had 40 generations of ancestors who have worshipped there and they consider the Ryotanji temple as their family temple.
Naosuke Ii is the prime minister who lead the movement to open Japan to the world in the last days of the Tokugawa shogunate. The floor of the hallway in the main building is constructed using the method of "Uguisubari" (The Nightingale floor planking was specially designed to emit creaking noises as a security feature). The floor was constructed by Jingoro Hidari who was successful as a traditional sculpture artist in the Edo era. Jingoro Hidari was the artist who also sculpted the Dragon in the main temple. The garden was created by Enshu Kobori and is located in the northern section of the temple. It is designated as a National Site of Scenic Beauty. The "Shinji Ike" is a pond designed in the shape of the Chinese character "Kokoro" (heart) and the rock formations within the garden display the typical characteristics of a Zen temple. The garden changes its expression during different seasons.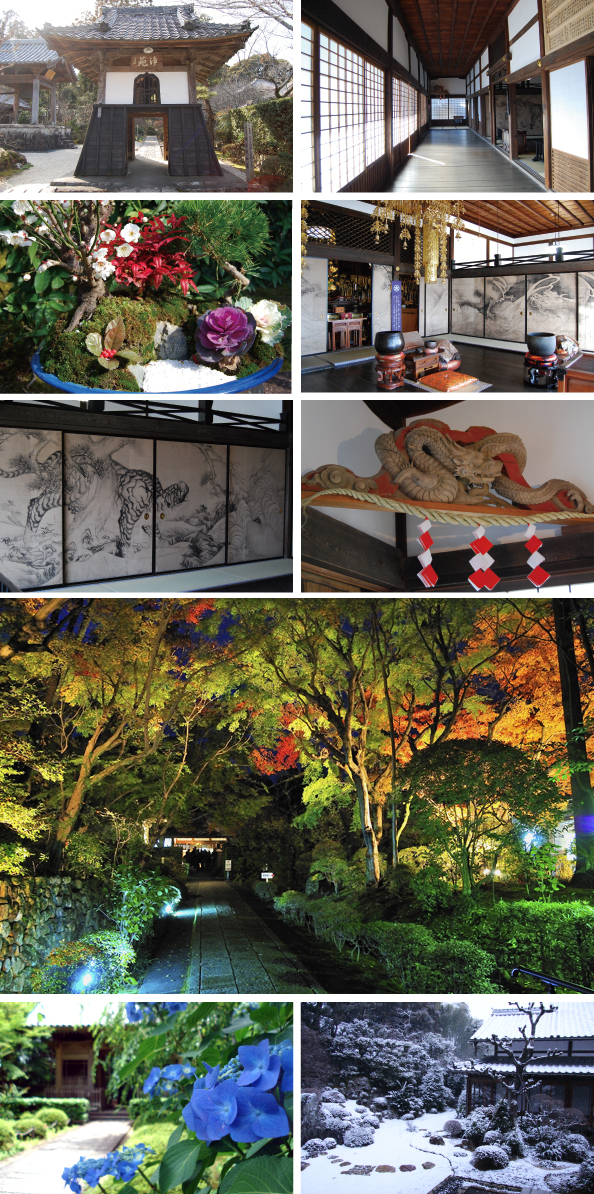 Guests can visit the "Shoin" and enjoying green tea while taking in the scenic view of the garden. (Reservation required)
Admission

Children

¥150

Adult(High school and up)

¥400




Discounts for group of 30 or more




Children

¥135

Adult(High school and up)

¥360




Green tea


※Reservation required
9am - 11:20pm / 1:30pm - 4pm



¥500

http://www.ryotanji.com/ (Japanese)
View a Larger Map
ADDRESS
1989 Iinoya,Inasa-cho,Kita-ku
Hamamatsu-shi,Shizuoka,Japan
431-2212
PHONE
053-542-0480
OPEN HOURS 
9am – 4:30pm
TRANSPORT
From Hamamatsu Station
[BUS]
Take the "Okuyama" line bus (60 minutes ride) at bus stop #15 of the bus terminal to "Jinguuji" then walk 10minutes

[TAXI]
40 minutes