(Convenience Store Edition)
In Japanese convenience stores(conveni), which have practically everything, what's the most popular?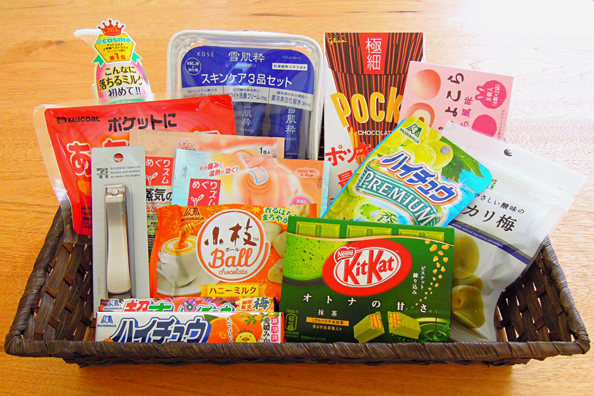 In Japan, even if you only walk for a little while you'll soon come across a convenience store (conveni). You can see them from the vicinity of Hamamatsu Station to almost anywhere else in Hamamatsu City. They have all sorts of products, from food to daily necessities, and they're so convenient. As they're open for business from early morning until late at night, you can go and buy souvenirs whenever the mood takes you. I'll introduce the products which are popular with foreigners as souvenirs in these convenience stores.
Food

Left: Kari Kari Ume (Crunchy Plams) /Right: HI-CHEW
Foreigners are often thought to not be able to stand Umeboshi (pickled plums), but unknown to many, "Kari Kari Ume" (Crunchy Plams) are a hit due to their addictive texture.
The chewing gum "Haichuu", which is known abroad as the famous brand "HI-CHEW" is popular partly due to the fact that there are local flavors and flavors that can only be obtained in Japan.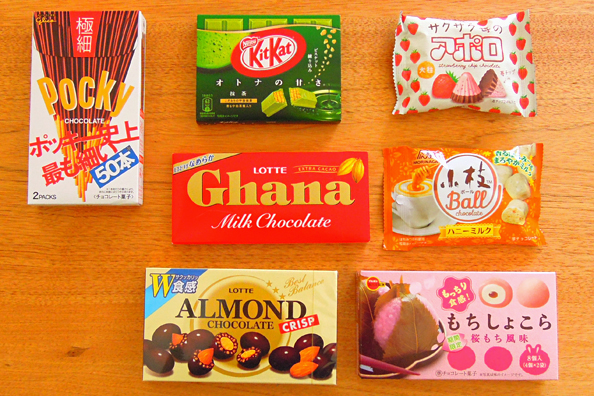 "Chocolate candies" are also a firm favorite. The little packs of sweets in convenience stores are wide and varied, among which matcha flavored products and products with almonds in them are particularly popular. As for the unwaveringly popular "Pocky", I recommend the "Superfine Pocky", which has more chocolate on it!
General Goods

Left: Cosmetics, Cleansing oil, Nail clippers /Right: Pocket warmers, steam heat pads
Japanese cosmetics are highly esteemed abroad, being both of high quality and low price. Inexpensive convenience store mini-size makeup makes an optimal souvenir, and it seems that cleansing oil and travel sets sell especially well. Japanese nail clippers are highly acclaimed as they are made well and they cut very cleanly. You can get nail clippers from the best manufacturers even in convenience stores. Also, disposable pocket warmers with which you can warm up easily are popular due not only to their convenience but also to their uniqueness. Products such as steam heat pads, which work well on stiff shoulders, are also recommended as a souvenir.
※The range of merchandise will differ from store to store.
Please go around various stores and find souvenirs that you like!!
2015.5.20 update
Content may be subject to change after publication. Please also note that we are not accountable for loses and damages that may occur as a result of said changes.