Winter only! Incredibly fresh oyster cuisine of all kinds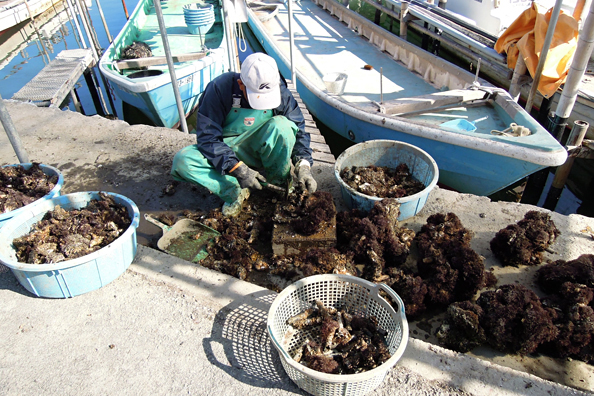 Lake Hamana
in Hamamatsu City is famous for its farming of
unagi freshwater eels
, but in fact, it has a longer history of oyster cultivation, a secret specialty of Lake Hamana that boasts high quality equal to the other areas across the country famous for oyster production. They are meaty and contain large amounts of minerals, and are prized for their rich flavor and tender texture. The oysters are suspended in the water using a cultivation method called the hanging culture method, and they are carefully tended for a year and a half, being relocated to always have the best environmental conditions. Lake Hamana's climate is perfect for cultivation, and along with the painstaking tending, it produces delicious oysters. You can taste Lake Hamana oysters from October through the middle of March, so by all means give them a try.

Lake Hamana oysters are only to be eaten hot! Please always cook them before eating.
The New Local Gourmet Delicacy, Kaki-Kabadon
Early November to mid-March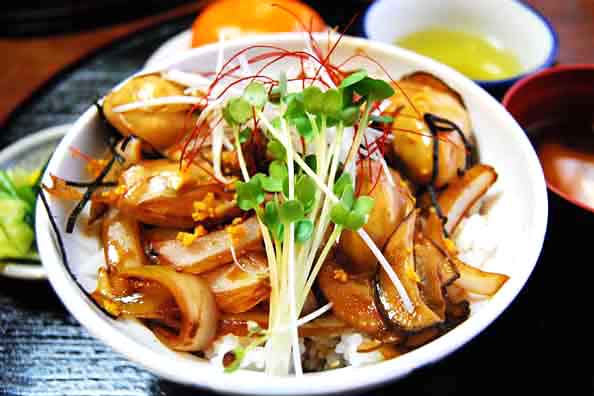 Kaki (Oyster) kabadon was created at Kanzanji Onsen with the goal of making a completely new gourmet dish using local specialty ingredients. The dish is made with plenty of local ingredients, especially Lake Hamana oysters. The basic recipe uses boiled oysters grilled with unagi "tare" sauce, and uses onion, nori seaweed, and orange rind as toppings. The flavor was worthy of winning an impressive second place in the 2010 All Japan New Local Gourmet Championship. Each restaurant has its own distinctive seasonings and toppings, so we recommend eating at many different places to compare!
Restaurants Serving Kaki-Kabadon

http://www.kanzanji.gr.jp/umaimon/kakikabadon/
(Japanese)
WE RECOMMEND!!
Oyster shacks
Enjoy grilled oysters at oyster shacks for a limited time
Oyster shacks are simply made huts or tents where you can eat oysters that you grill right before your eyes.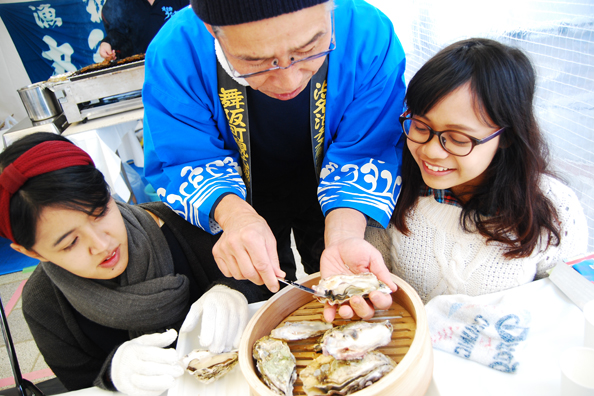 READ MORE!
about Oyster shacks
2017.4.13 update
Content may be subject to change after publication. Please also note that we are not accountable for loses and damages that may occur as a result of said changes.