Enjoy grilled oysters at oyster shacks for a limited time
Oyster shacks are simply made huts or tents where you can eat oysters that you grill right before your eyes. There are oyster shacks that are open from January through March around Hamanako, where you can taste grilled Lake Hamana oysters as well. You can dine on fluffy steamed oysters and/or oysters with natural sea salt straight from the grill while it's still hot.
Oyster Shack Hiroshi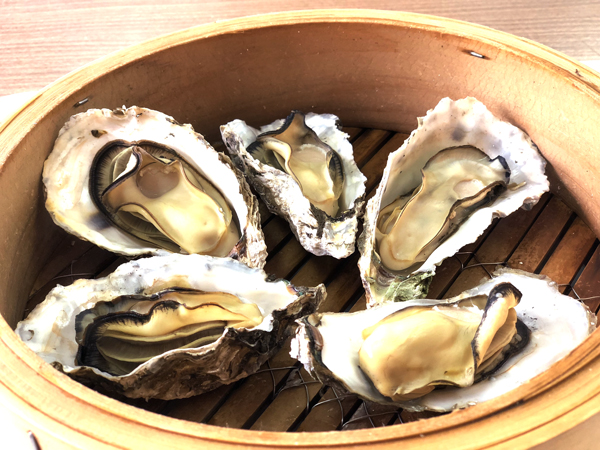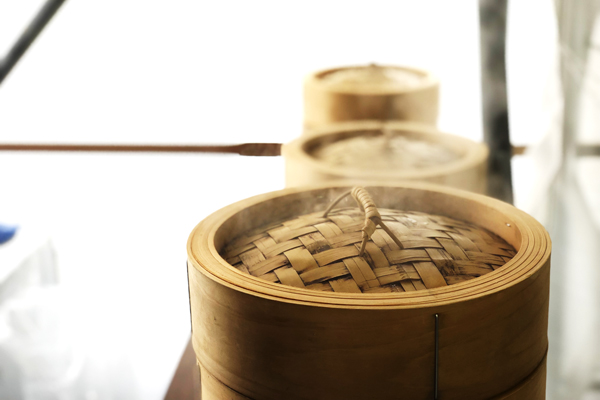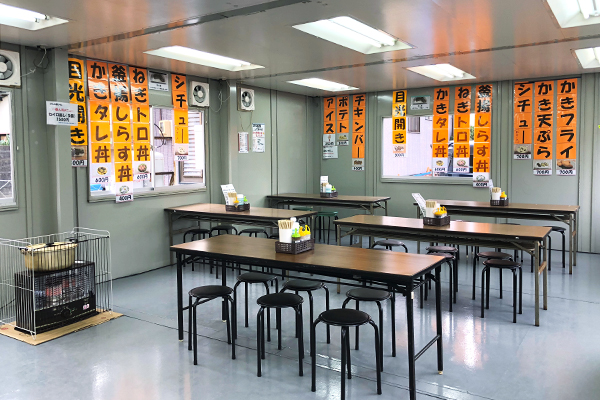 It will be cancelled this year.
You can enjoy oyster plates featuring raw oysters from YAGITA OYSTER FACTORY at this restaurant. Their oysters are raised using a unique method, which yields high quality and a rich taste. You can also enjoy other foods and drinks, and buy oysters (including shells) to go.
December 19, 2019 - March 8, 2020
※will close when oysters are sold out
10am 〜 3pm
※2:30pm last order
※Closed when all the oysters runs out.
CLOCED
CLOCED Dec. 30, 2019 - Jun. 3, 2020 and Monday,Tuesday
PLACE
2731-13 Benten-jima Maisaka-cho, Nishi-ku, Hamamatsu-shi, Shizuoka
FEE
Steamed oyster (5 pieces) ¥1,700
Deep fried oyster ¥750
INFORMATION
090-1285-1355 (Japanese only)
Oyster shack
(Kosai city / In front of Kaikokan)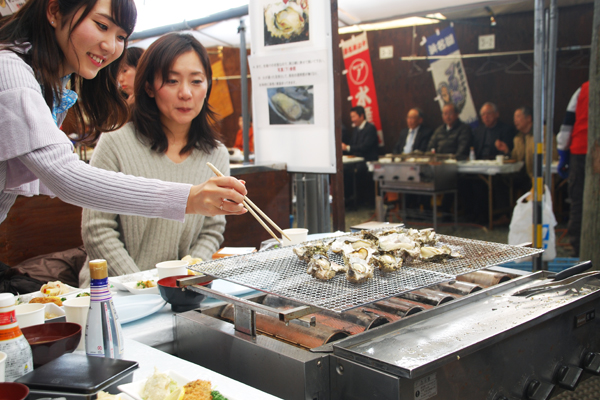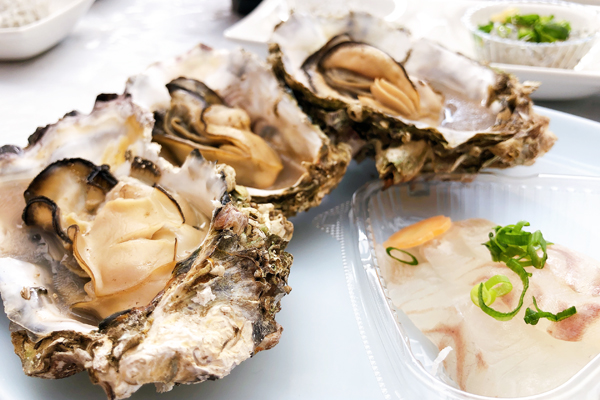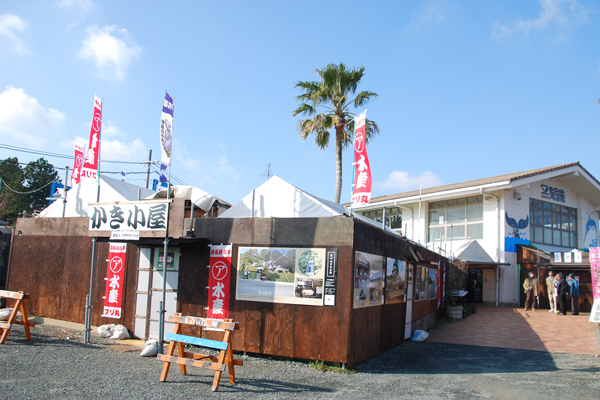 January 8 (Sat), - March 31 (Thu), 2022
Weekday: 10am 〜 3pm/
sat, sun, holidays: 9am 〜 3pm
※Closed when all the oysters runs out.
CLOCED
Monday (The day after public holidays)
PLACE
The Kiraku-ichi in Kaikokan, Kosai-shi Arai-cho Arai
FEE
3 piece ¥1,100
※The price may fluctuate by fish catch
RESERVATION
Inquiry time 7am - 6pm
Kiraku-ichi Shokudo 090-8186-1217(Japanese only)
INFORMATION
Kaikokan 053-594-6624(Japanese only)
Arai Tourist Association 053-594-0634(Japanese only)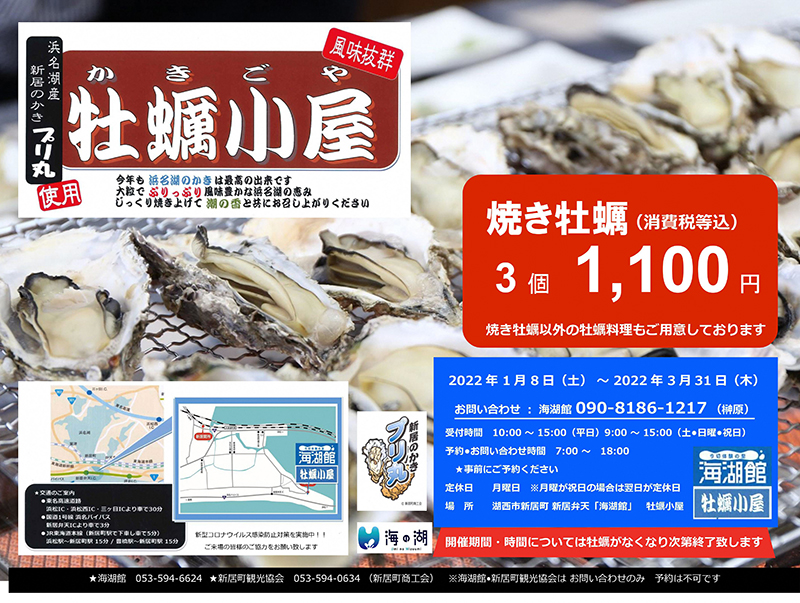 Click to enlarge
How to Enjoy
Order oysters in the shell at the counter, and after paying, receive your order slip.
You slow-cook the oysters in the shell on the provided barbecue grill, then eat them. The oysters are only to be eaten hot, so please cook them thoroughly!
They are extremely busy around lunch tarriving early!
How to Grill Oysters
Place the oysters on the grill with the flat side down and cook for 4 to 5 minutes.
When the moisture evaporates completely from the flat side of the shell, turn it over.
Grill for about 8 to 10 minutes total until juice drips from the oyster's mouth.
※Cooking time varies depending on the thickness of the shell and meat, and the strength of the flame.
※In some cases, the shell does not open.
The oysters are to be eaten hot, so cook them thoroughly.
※Eating rare-cooked oysters by your own choice is done at your own risk.
Grill the oysters to your preferred level, then open the shells using gloves. Hot juices will come out, so be careful of burns. Use a knife to cut the shell ligament and twist them open.
※As a guideline for cooking, the shell ligament should lose its transparency, and the meat should be yellowish all over.
Marine products and seafood are also sold in the Kiraku-ichi.

We Reccomend!! 
The Local Gourmet Delicacy, "Kaki-Kabadon"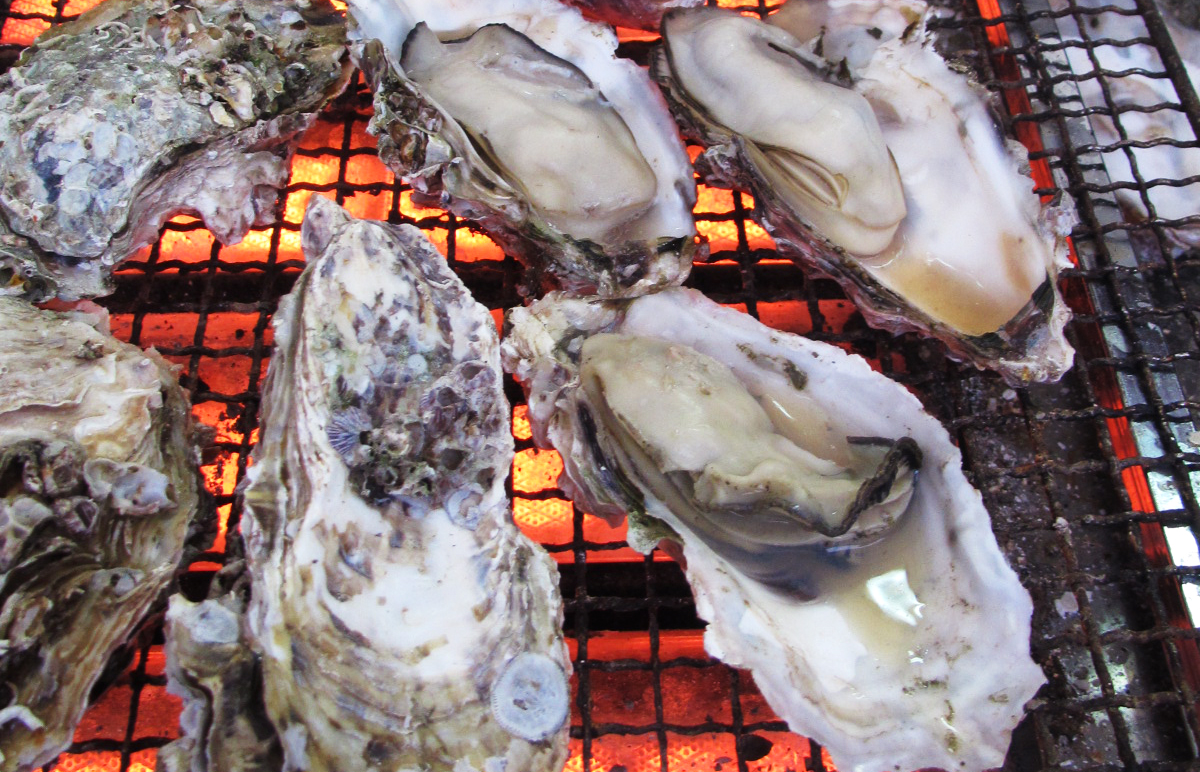 MORE READ
2021.12.9 update
Content may be subject to change after publication. Please also note that we are not accountable for loses and damages that may occur as a result of said changes.