Recommended for first time visitors to Hamamatsu!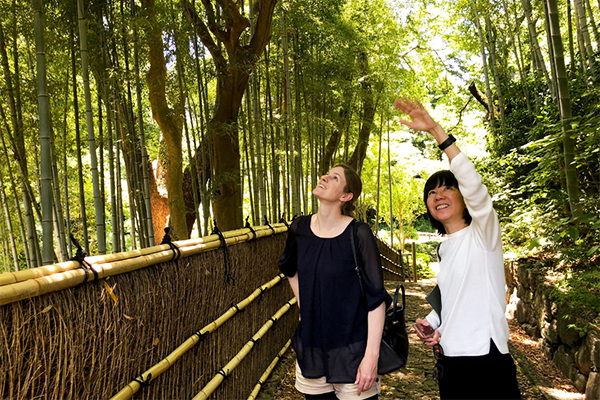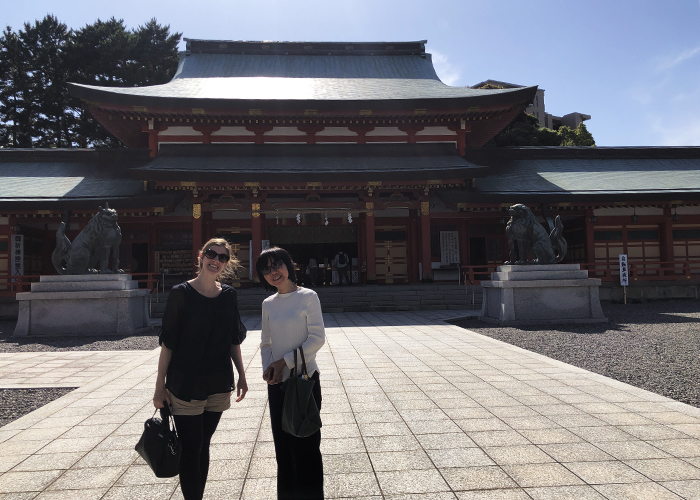 This is a compact model route starting from Hamamatsu station and nearby hotels.
We have carefully selected popular tourist spots so that you can fully enjoy the charm of Hamamatsu even when you're short on time!
From Hamamatsu station / nearby hotels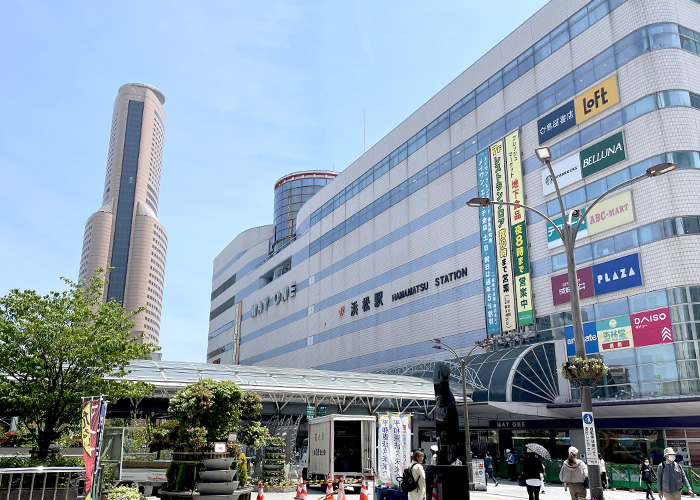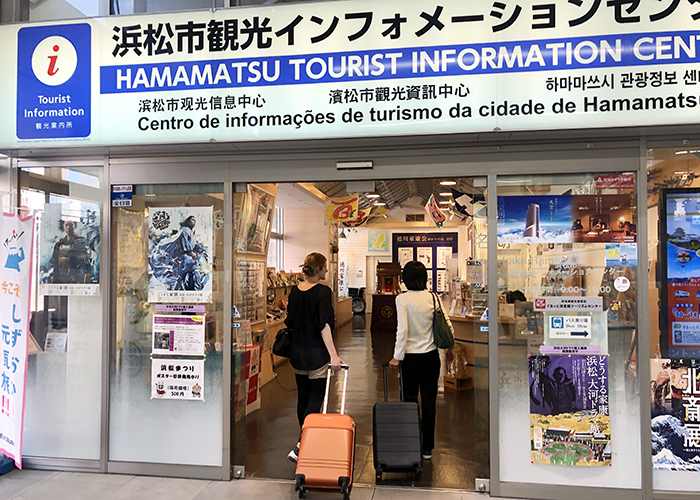 As Hamamatsu Castle is a short distance away from the station, taxi transportation is recommended.
For those with luggage, the Hamamatsu City Tourist Information Center offers luggage storage services inside Hamamatsu station.
About 7 min by taxi
Hamamatsu Castle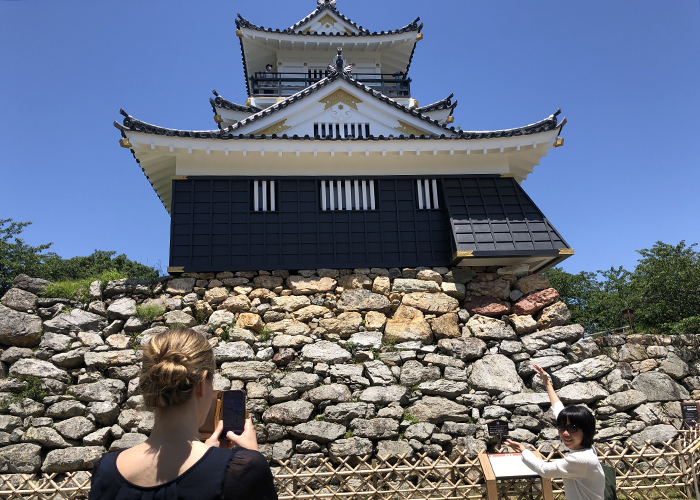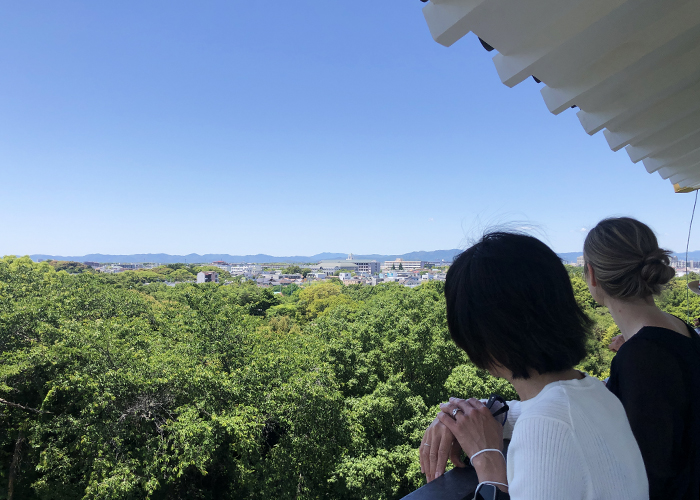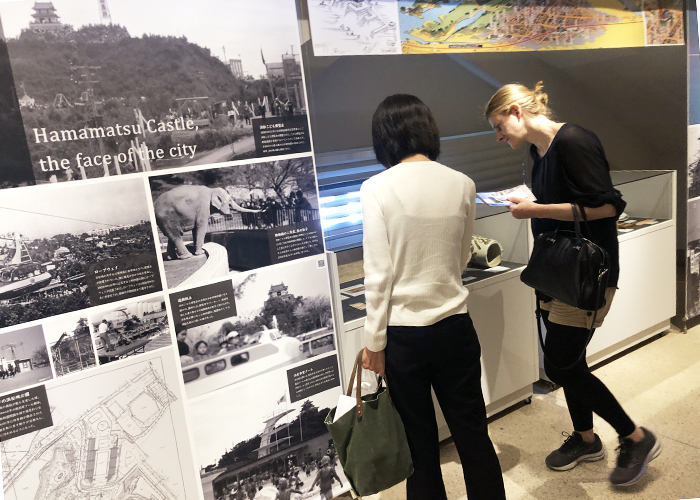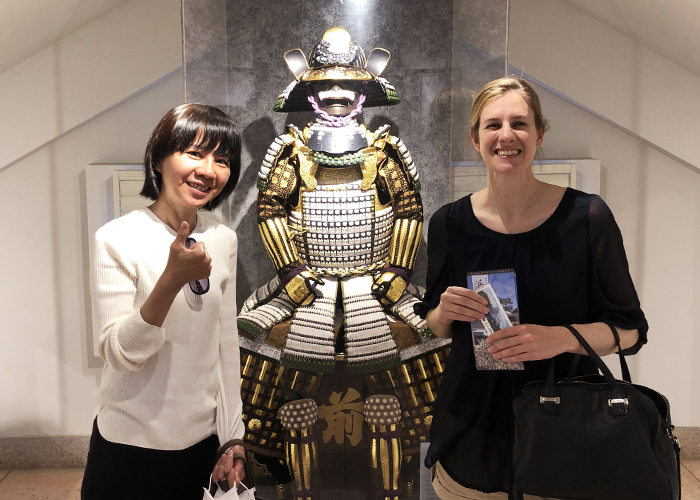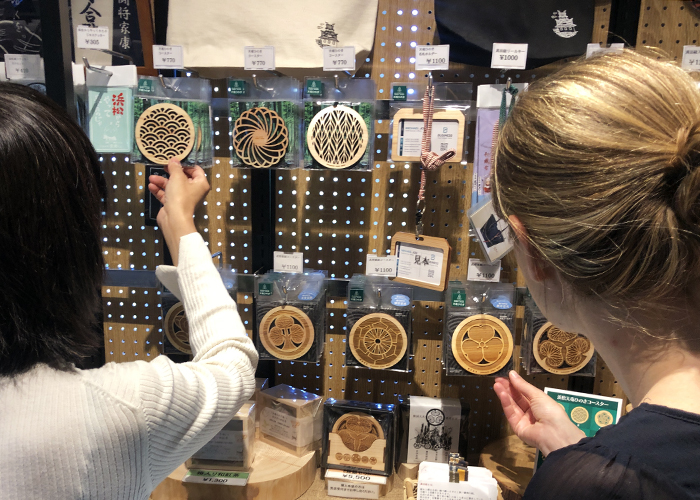 This is the castle where Tokugawa Ieyasu, the shogun who founded Edo, resided when he was young. On a clear day, you can see Mt. Fuji from the top floor of the castle tower. Don't forget to stop by the Hamamatsu souvenir shop on the first floor!
There are also many historical exhibits, such as a display of armor made between 1336 and 1590 as well as a stone wall that has remained unchanged for 400 years.
About a 10-minute walk
Shointei, the Hamamatsu Teahouse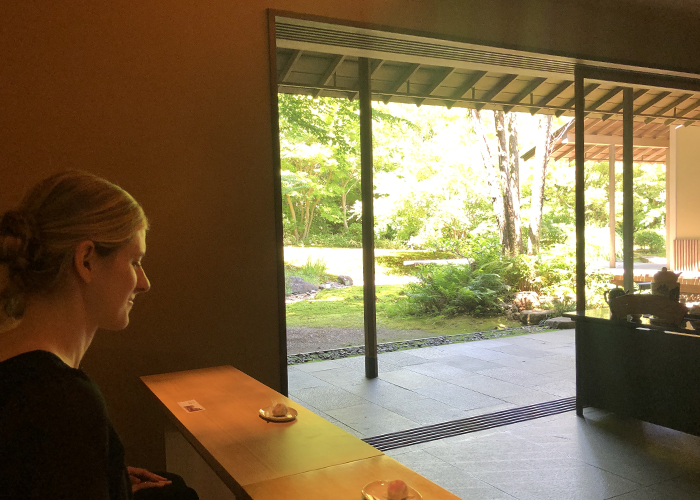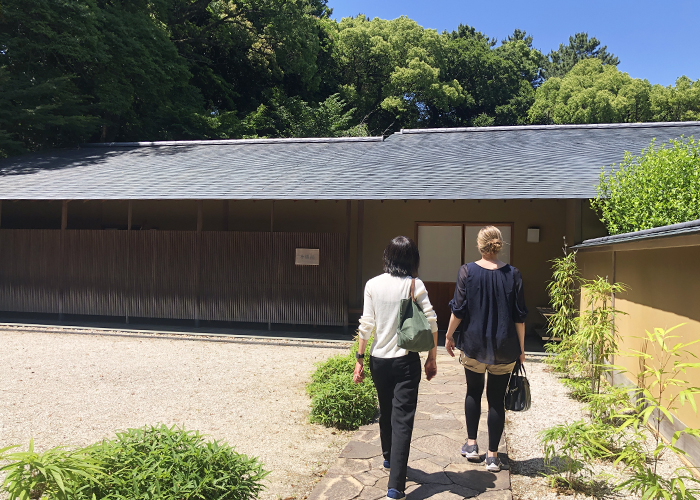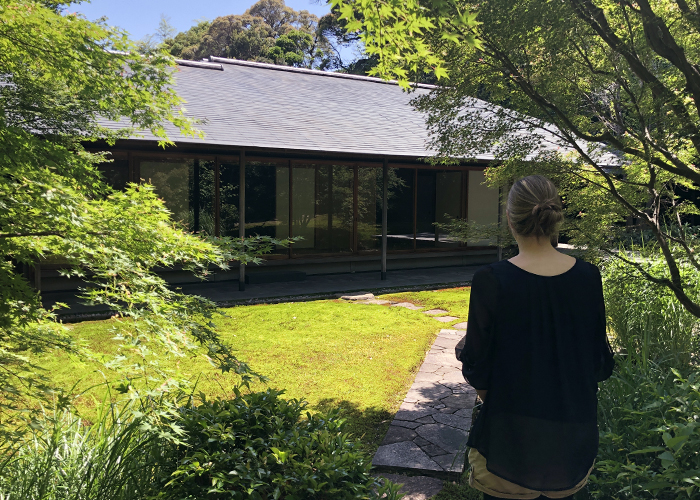 This is a beautiful teahouse complete with a Japanese garden where visitors can walk in and experience sado, or Japanese tea ceremony, no reservation necessary.
Enjoy the tea ceremony in a space designed by Yoshio Taniguchi, an architect who has designed many famous buildings including the Museum of Modern Art (MoMA) in New York. (The teahouse serves either matcha or sencha depending on the day.) As tea here is served with tables and chairs as opposed to on tatami mats, those who are not comfortable sitting on the floor can also enjoy this experience.
Tea service (tea and sweets): 500 yen per seat
*Show the coupon on the back of your Hamamatsu Castle admission ticket to receive a 50-yen discount.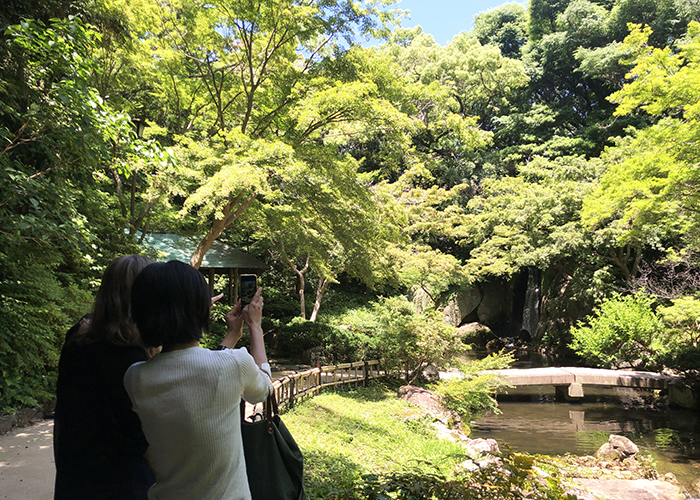 Coffee time in a lush green park.
If you have time to spare, how about a coffee break at Hamamatsu Castle Park, a 5-minute walk from Shoin-tei Teahouse?
Hamamatsu Castle Park has a Starbucks Coffee located right at the entranc. Past the Starbucks and a short walk into the park by the plaza is a local coffee truck called Tatazumi Coffee. With home-roasted beans that are ground on the spot, a cup of coffee from Tatazumi is the perfect way to relax and take a break from your travels.
About a 10-minute walk (less than 5 minutes from Hamamatsu Castle Park)
1334+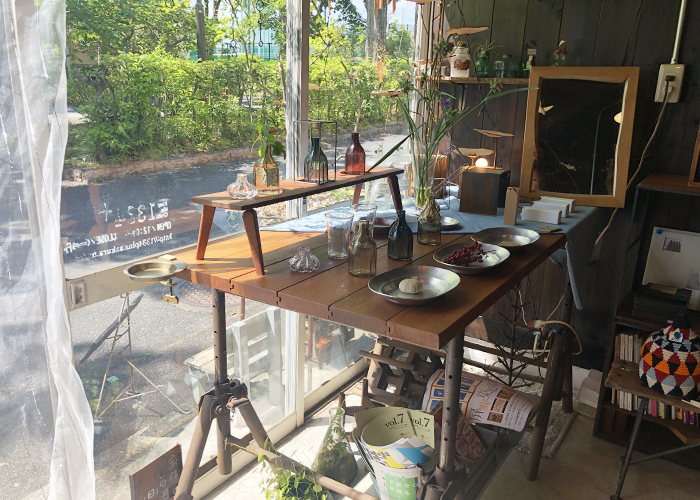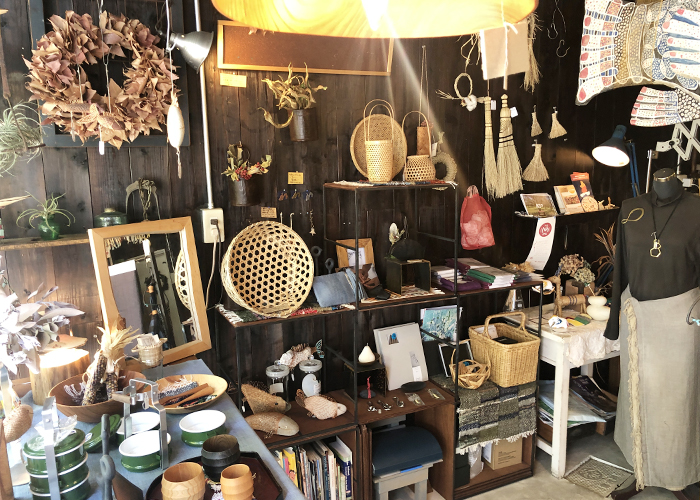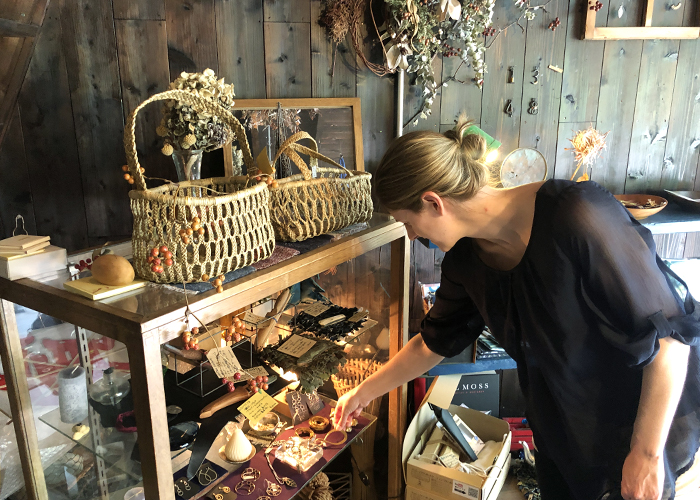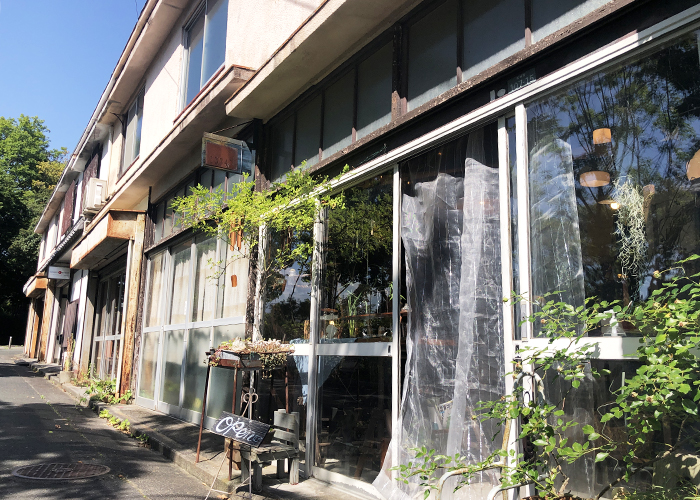 This shop sells one-of-a-kind items carefully selected by the owner as well as pieces from craftsmen all over Japan that are only produced in small quantities. You'll find unique treasures that will grow to fit you and your lifestyle the more you use them. Come here to find special Japanese souvenirs in Hamamatsu.
About a 10-minute walk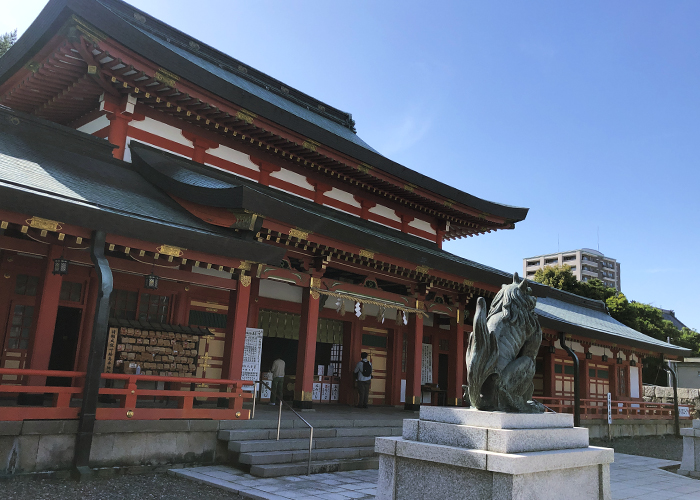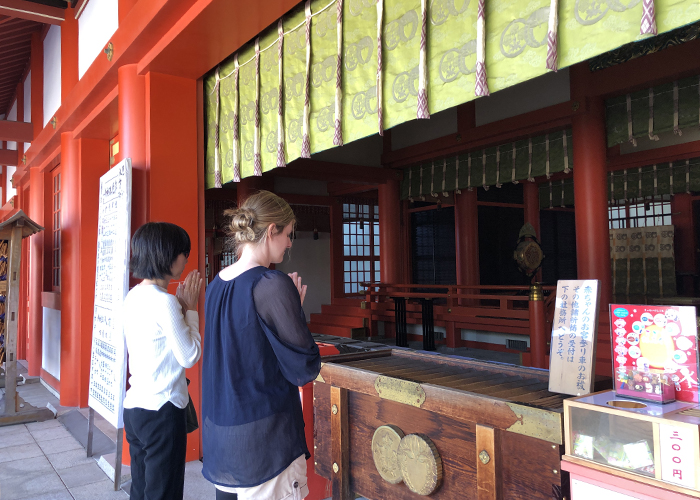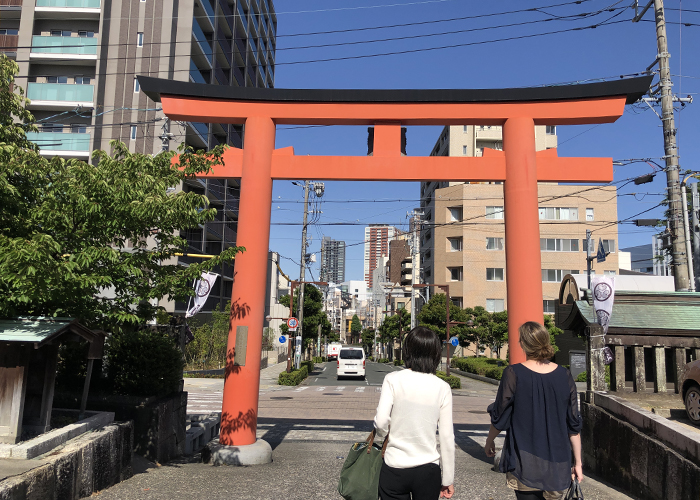 For those who want to explore Hamamatsu a little more, why not stop by Gosha Shrine on the way back to Hamamatsu Station? The shrine was built by the shogun Tokugawa Ieyasu to commemorate the birth of his children. The guardian dogs that sit in front of the bright red main shrine building are among the largest in Japan. The dignified appearance of the shrine's guardian animals will surely be another highlight of your visit.
About a 15-minute walk
---
Sightseeing spots that we did not mention here are also listed on the map!
Check them out if you are interested and have some extra time to spare!
2023.7.21 update
Content may be subject to change after publication. Please also note that we are not accountable for loses and damages that may occur as a result of said changes.