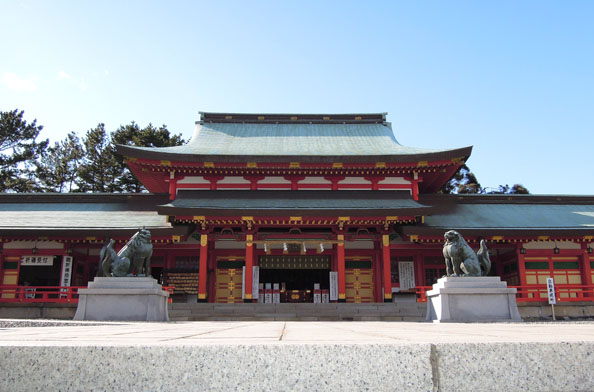 Gosha Shrine is very well kept and visually impressive. Suwa shrine, the older of the two, merged with Gosha in 1960 and the main hall was rebuilt in 1982. Large dogs which symbolize guardians are posted near the entrance. Deities attributed to Gosha and Suwa are the God to defend the land and the God of Parenting (babysitting).


This shrine is popular on November 15th for Shichi Go San. Shichi Go San is a traditional event which celebrates healthy growth of children. Boys three (san) and five (go) years old and girls three and seven (shichi) years old are dressed in kimonos or dresses by their parents and taken to the shrine for a Shinto purification ritual.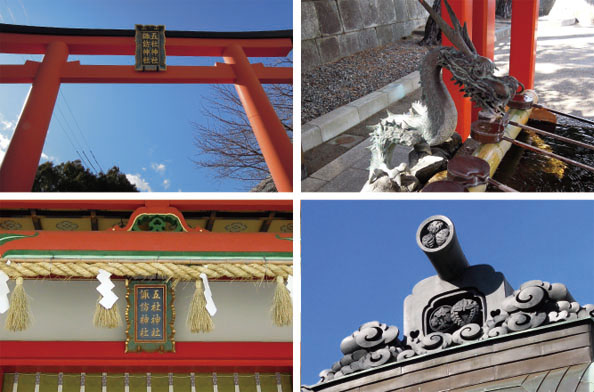 Easy walking distance from Hamamatsu Station, many shops and historical attractions nearby including Hamamatsu Castle.

http://www.gosyajinjya-suwajinjya.or.jp/ (Japanese)
View Larger Map
ADDRESS
302-5,Togimachi,Naka-ku,
Hamamatsu-shi,Shizuoka,Japan
430-0937
PHONE
053-452-3001
TRANSPORT
From Hamamatsu Station
[TAXI]
5 minutes
[WALK]
15 minutes
2019.10.7 update
Content may be subject to change after publication. Please also note that we are not accountable for loses and damages that may occur as a result of said changes.