Enjoy the dazzling winter at Hamamatsu Flower Park!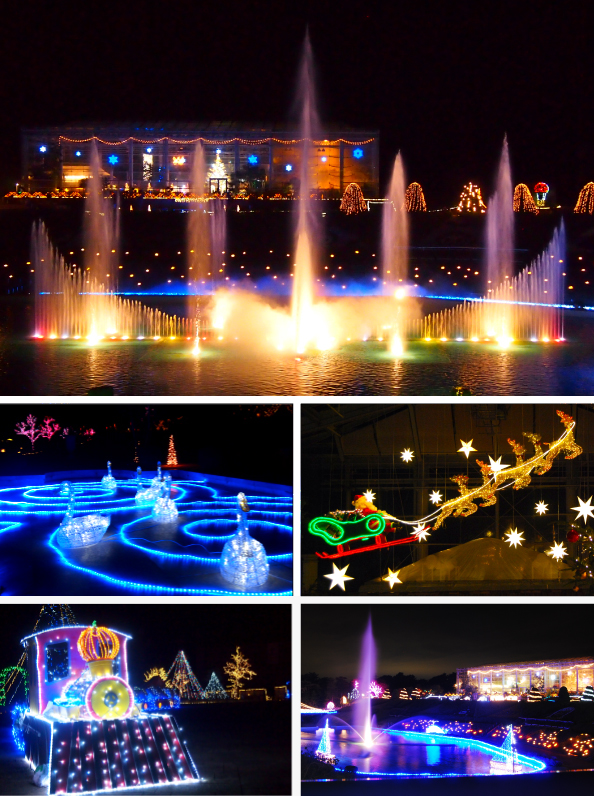 2017 / 11 / 25 sat - 2018 / 1 / 14 sun
5pm - 9pm (Last admission at 8:30pm/Closed: 12/29~31)
The evenings at the Flower Park are adorned by a beautiful illumination display of 1,000,000 bulbs shining in the night sky, lighting and flower decorations in the Crystal Palace greenhouse, and a magical lit up fountain display.
The handcrafted illumination displays are full of sights to see. This winter, enjoy the dream-like world of Hamamatsu Flower Park. We recommend the Crystal Palace greenhouse in particular. It features a gorgeous and heartwarming winter scene with a real 8 meter tall fir Christmas tree. On Saturdays, Sundays and holidays during from December 2nd to 24th, we present Christmas Night Concerts. Enjoy beautiful music resounding in the big greenhouse.

http://www.inhamamatsu.com/activity/flower-park.php
2017.10.23 update
Content may be subject to change after publication.
Please also note that we are not accountable for loses and damages that may occur as a result of said changes.