of Showa instrument manufacturing factory
You can closely observe how craftsmen complete the final steps of making a harmonica.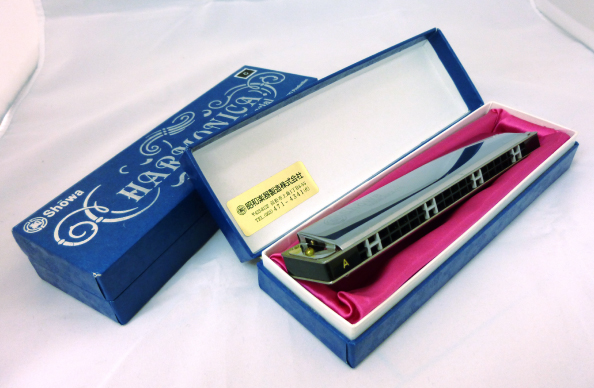 Showa Gakki is a harmonica maker, established in 1947. It produces harmonicas handmade in single piece batches. You can personally observe the process of tuning and voicing, but you can watch every step of the craftsmen's delicate work in every detail on large monitor screens. It is a precious experience to see the harmonica's "lead" (a metallic plate where the air (your breath) touches) vibrates, producing the disctinctive sound. You can also try to do the last process of putting the lead plate into the harmonica by yourself. Give it a try and let this experience live on in your memory as a souvenir.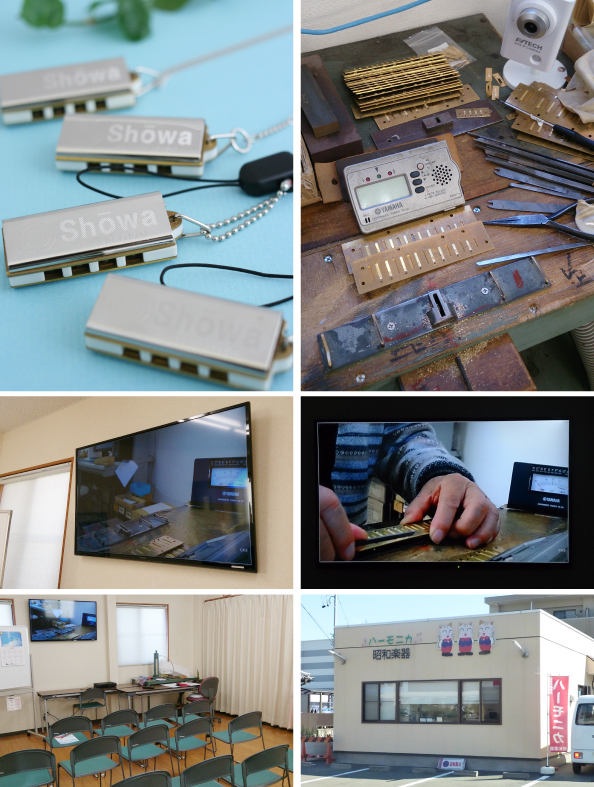 ★We recommend visitors provide their own interpreter because our tour is conducted only in Japanese.
《 The date of activity 》
Monday through Friday (except New Year's holiday, Golden week, summer holiday and so on)
※Please consult with us if you wish to have a tour on Saturdays, Sundays and national holidays.
《 The time you can observe 》9am - 12pm / 1pm - 4pm
《 The required time 》 About 40 minuites
《 Admission 》¥700 (including a harmonica as a souvenir)
《 Capacity 》10-30 people group only (Kindergarteners and over)
《 How to make a reservation 》


Reservations are to be made two weeks prior to the date of the tour in either way.


(Please choose the observation of the workshop or a making harmonica experience.)
TEL:053-471-4341(Japanese Only)
FAX:053-471-4342(

Japanese Only

)
MAIL:info@syowagakki.co.jp(

Japanese Only

)
Reception hours : weekdays 9am-4pm
(except New Year's holiday, Golden week, summer holiday and so on)


http://www.showagakki.jp/ (Japanese)
Online shop:https://www.syowagakki.co.jp/ (Japanese)
ADDRESS
1-8-55 Kamijima
Naka-ku, Hamamatsu-shi
PHONE
053-471-4341
FAX
053-471-4342
E-mail
info@syowagakki.co.jp

TRANSPORT
From Hamamatsu Station
[BUS]
Take the "No.61 Kamijima / Uchinnodai" line bus (15 minutes ride) at bus stop #12 of the bus terminal to "Amida"
then walk 2 minutes
[TRAIN]
Enshu Train "Hikuma" station (8 minutes) then walk 7 minutes
[TAXI]
20 minutes