Experience Japanese food culture and make your very own bottle of soy sauce at Meijiya soy factory.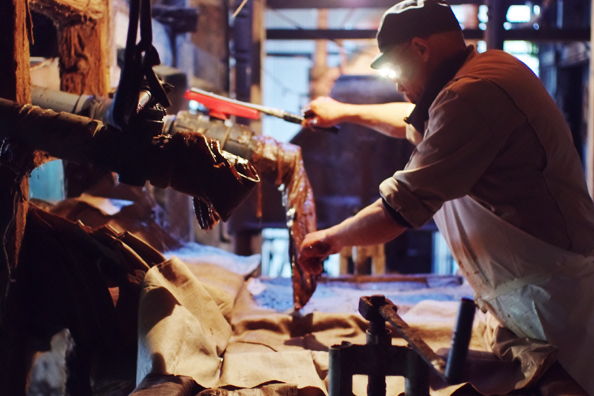 Meijiya Shoyu was established in the 8th year of the Meiji era (1875), and its technique has been closely protected as it has passed down the generations of this family run company.
Soy sauce is made by squeezing the "moromi" which is the matured mixture of "Kouji"- Japans national fungus, and salt water then the temperature is controlled throughout the year so that it can be shipped within half a year. Traditonal brewing methods involves waiting until moromi has matured through the heat of summer and cold of winter. The soy sauce is then carefully squeezed from moromi that has matured anywhere from a year and half to three years, that determines how rich the flavor will be.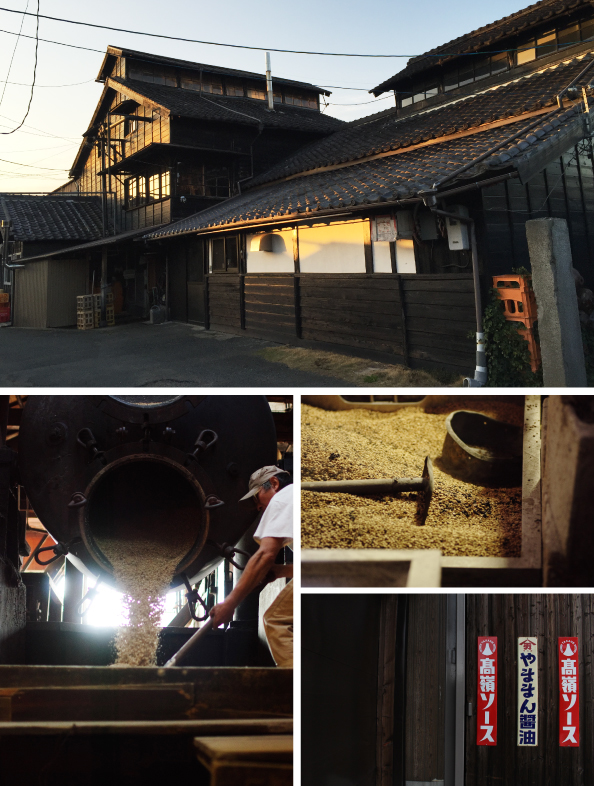 You can get a glimpse of the history and method by taking a tour inside the Meijiya with its wooden structure and massive vats that look like something from a bygone era nothing has changed much since the Meiji era. The tour explains the production process, equipment, machines and materials which are indispensable for making soy sauce, providing you with deeper knowledge about soy sauce and its integral role in Japanese food culture.
The 7th generation master has made special workshop presses so you can try soy sauce squeezing. You press down on the wrapped moromi from above, and soy sauce slowly drips out of the cloth. That soy sauce is then pasteurized and bottled, so it's possible to take home with you your handmade soy sauce at room temperature.
Reservations are required.


Unfortunately, we are unable to offer tours or workshops to guests with no prior reservation. Thank you for your understanding.


Available Dates
Monday through Saturday (excluding year end and New Year holidays, Golden Week, and summer holidays)
Itinerary
Factory Tour, Soy Sauce Making Workshop
Duration
3 hours
---
Cost
Includes explanations for some jargon and specialized terms.
For those unable to understand Japanese, we recommend use of an interpreter.
| | |
| --- | --- |
| <With interpreter / 2 people or more> | ¥10,800/person |
| | |
| --- | --- |
| <With interpreter / 1 person only> | ¥21,600/person |
Included in Cost/ Interpreter, Tour and Workshop, Souvenirs (Pasteurized Soy Sauce 150 ml, Original Tenugui Hand Towel)
| | |
| --- | --- |
| <No interpreter / 1 person and up> | ¥5,400/person |
Included in Cost/ Tour and Workshop, Souvenirs (Pasteurized Soy Sauce 150 ml, Original Tenugui Hand Towel)
---
How to make a reservation
Reservations are to be made
at least one month prior to the date of the tour
in either way. So, make sure you
don't book the day before because we might can't respond to your request.

One thing that might ruin it though it nutto! who would have thought?
so please don't eat natto for breakfast on that day. This is to protect the koji-mould which is indispensable for making soy sauce.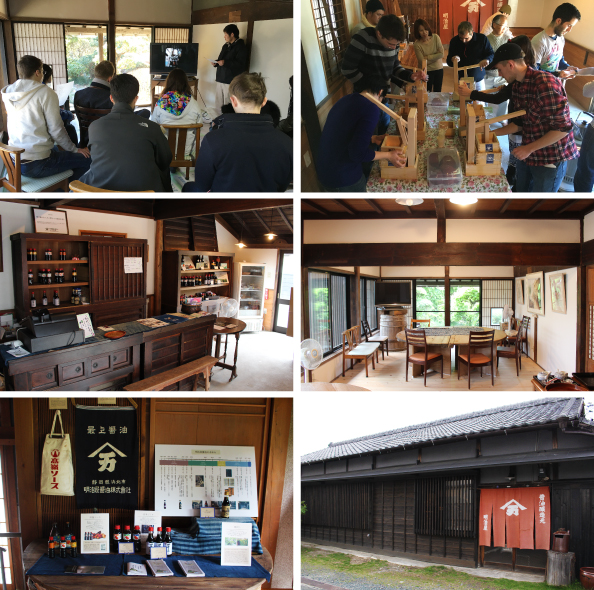 What makes Meijiya soy sauce so unique is that their soybeans and wheat used for making the products, althoughwidely grown all over Japan, Meijiya's "Kuradashi" soy sauce is produced by tea soybean and wheat grown on their own farm. The characteristic is a mild taste, natural thickness and richness. (a limited product available in summer and winter.) The shop located in the factory with its nod to a Meija era interior offers a wide variety of soy sauce, various table sauces, miso and even Ice cream made from soy sauce, miso, and salted rice molt, this is a must for any lover of Japanese food and traditional methods.

http://meijiyashouyu.com/
(Japanese)
ADDRESS
 2276 Komatsu, Hamakita-ku, Hamamatsu-shi
PHONE
 053-586-2053
FAX
 053-586-2117
OPEN
 Weekday 10am - 6pm / Saturday 10am - 4:30pm
CLOSED
 Sun, Holiday
TRANSPORT
 From Hamamatsu Station
[TRAIN]
 Enshu Train "Enshu Komatsu" station then walk 10 minutes
[CAR]
 Around 40 minutes
2018.6.6 update
Content may be subject to change after publication.
Please also note that we are not accountable for loses and damages that may occur as a result of said changes.