(formerly known as the Hamamatsu Banking Association, designated by Hamamatsu City as a Tangible Cultural Property.)

So, here are the accomplishments of the famous director, Kinoshita Keisuke, of whom Japan is so proud!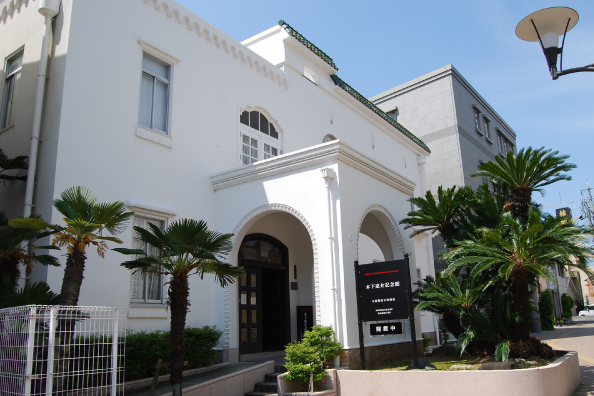 Keisuke Kinoshita (1912-1998) was a movie director hailing from Hamamatsu City. He was active during the golden age of Japanese film making. Keisuke Kinoshita Memorial Museum lauds his achievements, and was erected with the goal of becoming the focal point for the promotion of film culture in Hamamatsu.


Kinoshita has left behind 49 works since his debut as a film director in 1943. He and fellow director Kurosawa Akira not only debuted in the same year but also shared the spotlight, as together, they carried the golden age of Japanese film. December 5th, 2012, will mark the 100 year anniversary of Kinoshita's birth.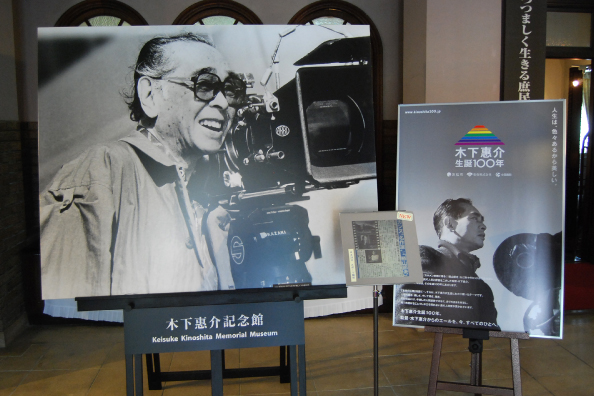 Among his works are "Twenty-four Eyes" (1954) and "A Rose on His Arm" (1956), for which he was awarded the Golden Globe for Best Foreign Language film, as well as "Immortal Love" (1961) and Japan's first film in color, "Carmen Comes Home" (1951), both nominated for Best Foreign Language films. In the Classics category at the 65th annual Cannes International Film Festival in 2012, an audience of more than 300 wildly applauded at the showing of Kinoshita's "The Ballad of Narayama," now digitally re-formatted. The Classics category includes documentaries about movie icons and past masterpieces which have been revived around the world, and its importance at film festivals has recently become more widely acknowledged. With the screening of "The Ballad of Narayama" moviegoers around the world have shown heightened interest in Kinoshita's work, and we can expect to see the study of his work flourish.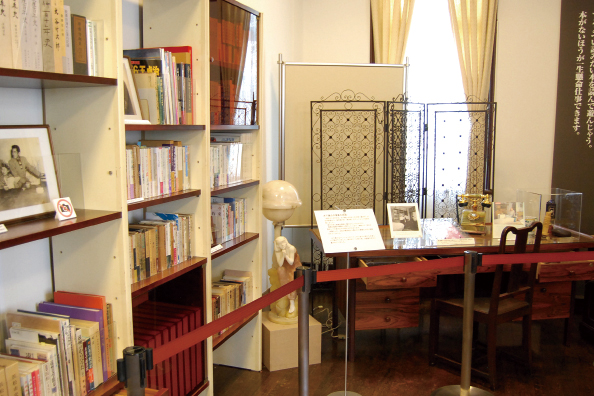 There are two exhibit rooms. The first of these is a re-creation of part of Kinoshita's study in his Azabu apartment. The visitor can see the actual desk he wrote at, his ashtray, his personal library of books that he must have perused for film making, as well as pictures of him at work in this room.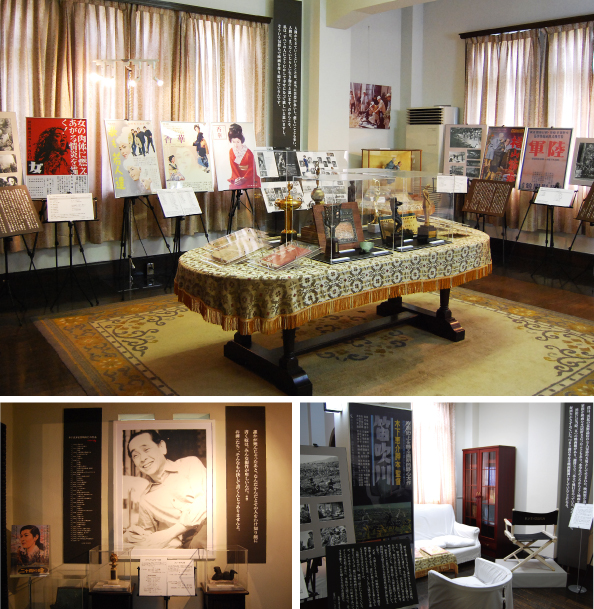 In the second exhibit room we have the posters for his films, descriptions and a chronological list of his works. In addition, the visitor can see the trophy he won for the Golden Globe Best Foreign Language film award amongst other trophies and plaques, as well as the actual scripts he used.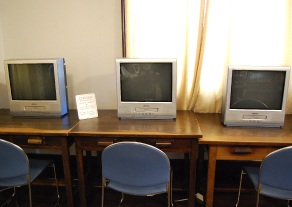 Visitors can enjoy Kinoshita's works as well as many other classic films in the video screening room.


A monthly showing of his films will take place in the Art Hall on the second floor.


---


The building which houses Keisuke Kinoshita Memorial Museum is a valuable historical relic, designated by Hamamatsu City as a tangible cultural property. It was built in 1930 as the conference venue for the Hamamatsu Banking Association. Having survived the aerial bombings on Hamamatsu in 1945, the building was handed over to Hamamatsu City in 2004. There is also a room in the Museum containing informational material on Nakamura Yoshihei, the designer of the building.


---
Admission
High school and down
Over 70 years old

FREE

※With a certificate of disability, the admission fee of a disabled person and a care-giver will be waived

http://www.hcf.or.jp/facilities/kinoshita/ (Japanese)
View a Larger Map
ADDRESS
3-1 Sakae-machi, Naka-ku,Hamamatsu-shi,
Shizuoka,Japan
432-8025
PHONE
053-457-3450
OPEN HOURS 
9am - 5pm
CLOSE
Monday, the following days of holidays,
12/29-1/3

TRANSPORT
From Hamamatsu Station
[BUS]
Take the all of line bus (7minutes) at bus stop #3 of the bus terminal to "Kyouikubunkakaikan nishi" then walk

[TAXI]
5 minutes
[WALK]
10 minutes
2019.10.2 update
Content may be subject to change after publication. Please also note that we are not accountable for loses and damages that may occur as a result of said changes.