The 12th Yaramaika Music Festival in Hamamatsu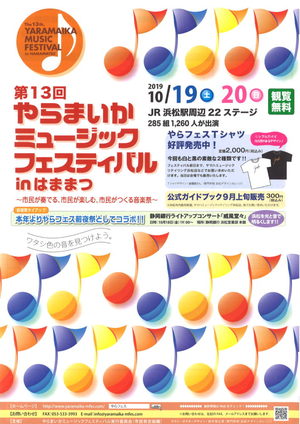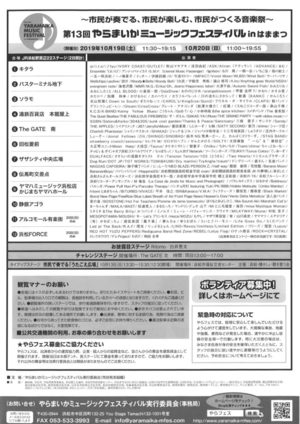 This event will be cancelled in 2020.
October 19 (Sat) - October 20 (Sun), 2019
The goal is to provide a music festival fit for the musical city of Hamamatsu. A variety of musicians both pro and amateur, of all genres, ages and nationalities put on passionate live performances on multiple stages. To further liven up the music festival, there are also booths offering music workshops, places to buy handmade instruments and music goods, as well as food and drinks. Experience the passion on stage and the passion of Hamamatsu for yourself!

2019.9.30 update
Content may be subject to change after publication.
Please also note that we are not accountable for loses and damages that may occur as a result of said changes.