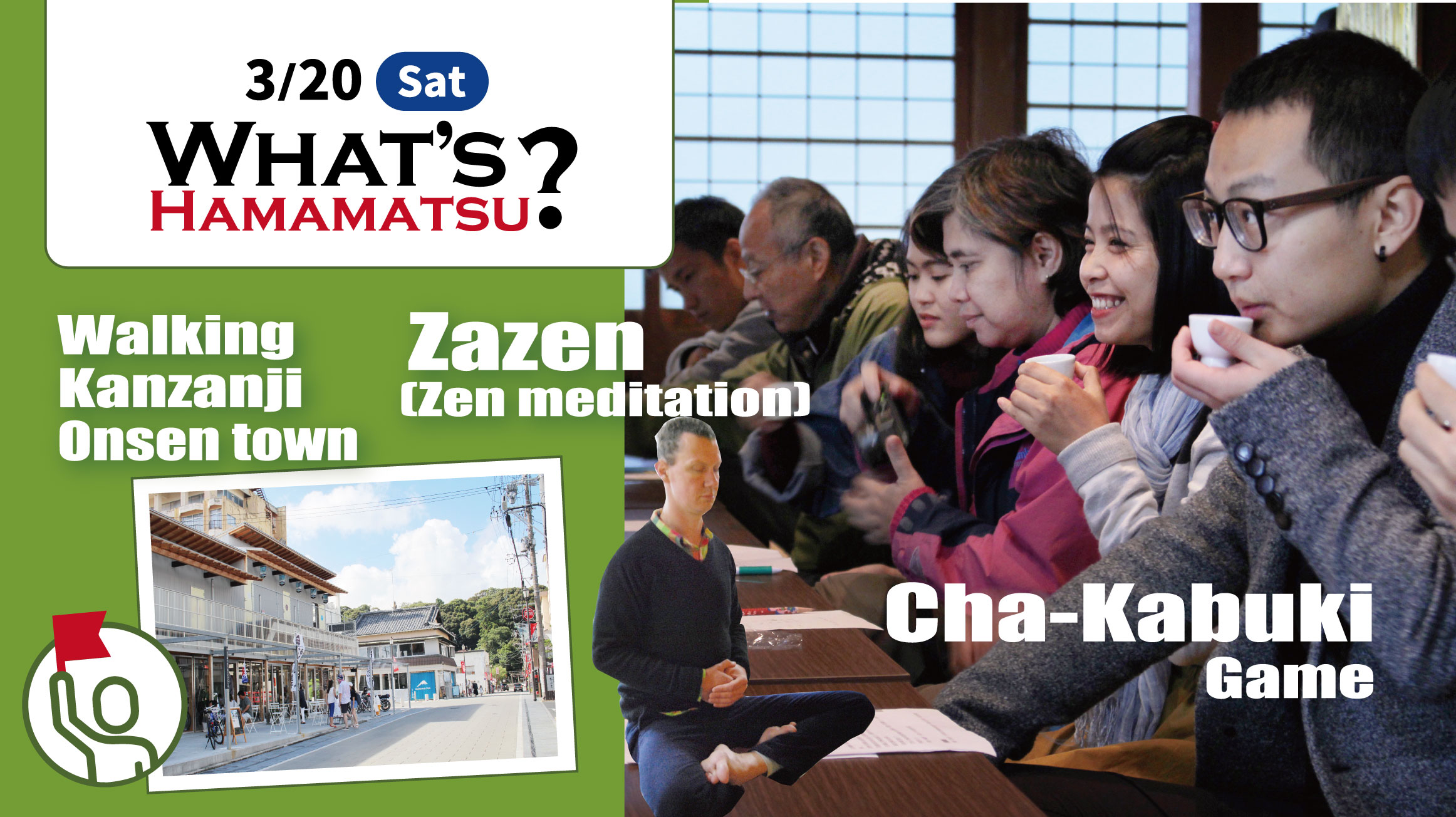 Experience "Chakabuki" at a temple
& walk around the Kanzanji Onsen town
At Kanzanji Temple on the shores of Lake Hamana, you can try the game "Cha-Kabuki" where you have to guess different types of tea by drinking it with a tea farmer.
Cha-kabuki is a game that has been handed down in Japan for over 800 years (since the Muromachi period), but it is a profound play that is arranged in a modern style and makes you crazy about it. There will be prizes for the winner! Before the Cha-Kabuki, we will also hold zazen (sitting in Zen meditation) to unify the spirit!
Also, on the way from the meeting place to the temple, we will take a walk around the Kanzanji Onsen town with a local specialty guide. You may be able to hear deeper information that only the locals know!
Date
March 20 (Saturday), 2021
Place
Time
Meet at 9:30am
Dismissal scheduled for 1pm
Meeting Place
Fee
adult...¥5,500/ person
student...¥3,500/ person
*Elementary school students and younger accompanied by parents can participate for free.
Number of participants
20people (min. 12 or more people)
Language
Japanese
(The availability of English and Chinese interpreters are upon request)
Itinerary
・Walking Kanzanji Onsen town
・Zazen (Zen meditation)
・Cha-Kabuki Game
Things to bring
Easy-to-walk and easy-to-wear shoes (must be taken off at the Cha-Kabuki venue)
Application deadline
Until 3/13 (Sat)
How to apply
Click on "Join" of the
event page
and then send an e-mail to
info@inhamamatsu.com
.
In your e-mail, please include bellow.
---
your name
your contact information
number of participants
means of transportation to the meeting place on that day.
---
※If you do not have a Facebook account, it is OK to apply by e-mail with your information!
Your booking is completed once you receive a reservation acceptance confirmation e-mail from us.
Applications are also accepted on LINE. iNHAMA Official LINE. Please make a request and contact us with the necessary information.
https://lin.ee/Jqf9bfL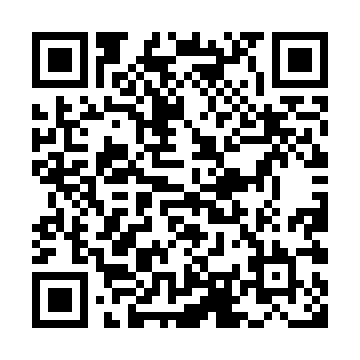 We look forward to your participation!
~Regarding the event, please read the following rules carefully:
■ Pay close attention to the novel coronavirus (COVID-19) infection control measures.
■ All staffs and participants will be required to wear masks.
■ No cancellation charge occurred in a case of poor health condition.
■ We will check participants' health conditions at the time of reception.
※Please note that the event is subject to cancellation due to the status of COVID-19.