(Sponsored by HICE)

You can rediscover an attraction of Ukiyoe
by watching modern version of Ukiyoe painted by an American artist!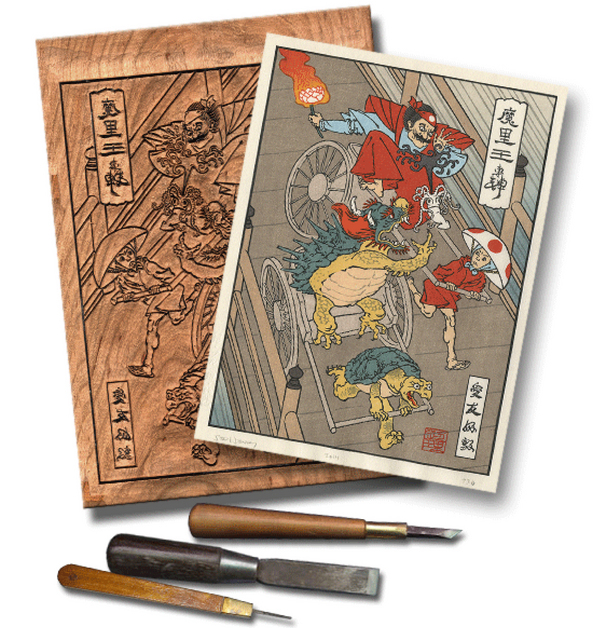 "UKIYO-E HEROES" exhibition by American artist and illustrator Jed Henry will be held at Create Hamamatsu in January. Jed's ukiyo-e artwork, which features anime and video game characters such as Pokemon, is very popular in America and has also recently been featured on Fuji TV's Mezamashi program. Don't miss this opportunity! There will also be a live Skype with Jed Henry and the opportunity to take part in an ukiyo-e hanga workshop!
※Ukiyoe : color print of everyday life in the Edo period


■"UKIYO-E HEROES" Art Exhibition
2015 / 1 / 23 fri - 25 sun
[Open] 10am - 4pm
[Placa] Create Hamamatsu 3F Gallery 34 MAP


■Ukiyo-e prints workshop
※R
eservation required

2015 / 1 / 24 sat
[Open] 10am - 11am / 2pm - 3pm

[Place] Create Hamamatsu 4F, Intercultural Center MAP
[Fee] ¥1,000


■Ukiyo-e Lecture
2015 / 1 /24 sat
[Open] 12pm - 1pm

■Jed Henry Skype Interview
2015 / 1 / 25 sun
[Open] 12:30pm -1pm


[Organized by] Hamamatsu Cultural Exchange Group
[Bookings and more information] www.facebook.com/ukiyoehamamatsu




Click to enlarge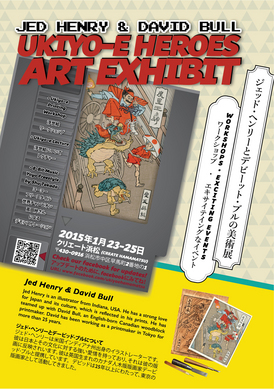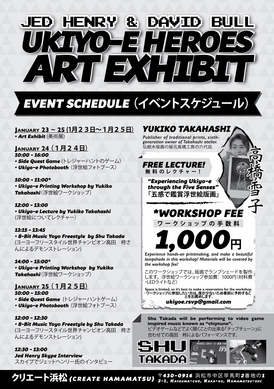 2015.5.20 update
Content may be subject to change after publication. Please also note that we are not accountable for loses and damages that may occur as a result of said changes.