Everything about the mountain village is as if it is a gallery
March 15 (Sat) - March 16 (Sun), 2014 Yokogawa, Haruno area
March 22 (Sat) - March 23 (Sun), 2014 Futamata, Atago, Kunma(Tenryu) area
March 29 (Sat) - March 30 (Sun), 2014 Tatsuyama, Sakuma, Misakubo area
Each Day 10am - 5pm
| | |
| --- | --- |
| | This event requires no reservation or registration, and you are free to walk around and visit the participating galleries on your own. |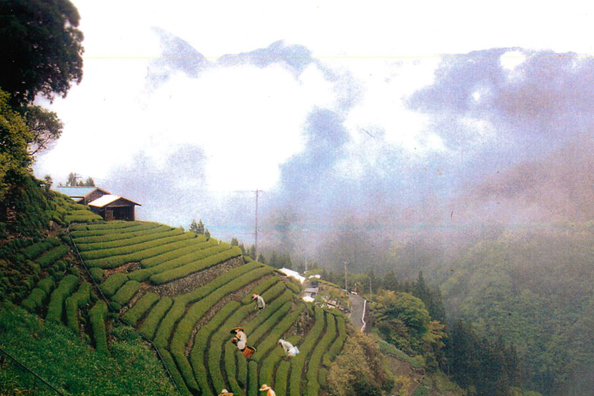 Located to the north of Hamamatsu, the Tenryu District is mostly within mountains. Surrounded by forest, rivers, and dams, it is a village filled with natural beauty where you can relax your mind.
In March 2013, "Tour of the Hokuen Mountain Village" was happening for the first time. On Saturdays only, people of the mountain village open their residences and workshops and welcome visitors from the outside. Slowly walk around and experience traditional folk houses, pottery, farm houses, soba, and various workshops. You will enjoy the slow life at a low cost and experience the work process of different families.
Yokokawa, Haruno Area
Located within the Ketagawa region, Yokokawa, Haruno Area is famous for kayaking, riding a boat downstream and ayu fishing. Yokokawa area is a nostalgic spot in the mountain village where you can enjoy soba, pottery, shingetsu lumbering, antiques and other activities. Like its name, Haruno Village (Haru meaning 'spring') is a bright and lively village where you can meet with people who enjoy life there with activities such as pottery, painting, tea, and confectionery making.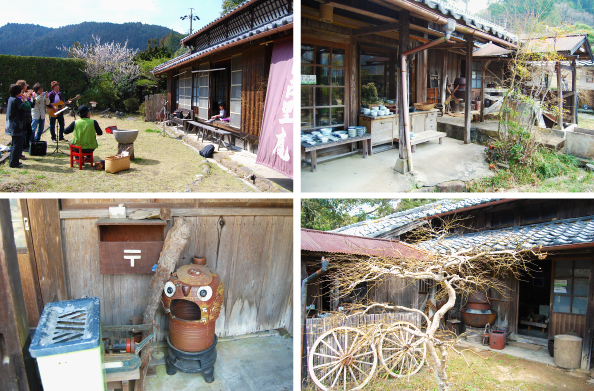 Futamata, Atago, Kunma Area
Tour the showa style alleyway at Futamata and follow the stream of the clear Atago River, you will see traditional folk houses built by the village people themselves. There is plenty to see and experience: home furniture, woodwork, galleries, jewelry design, illustrations, lamp shades, the old house of the village headman, a watermill village, and a farmer's inn. View pottery making and enjoy the view of the lake while listening to farmers talk about their self-sustaining lifestyles. Time passes by slowly and peacefully here.

Tatsuyama, Sakuma, Misakubo Area
Go up the stream of Tenryu River and there is a village in the steep sloped forest.
There is plenty to see and do at the Misakubo Area: a blueberry farm, blacksmith workshop, two balcony cafes, traditional Misakubo cuisine using assorted grains, precious folk documents, deserted elementary schools, woodwork, and organic farms. If you go all the way to the border with Shinshu, you will find the Good Walker Shrine and spring water. Heal your heart at the village that coexists harmoniously with nature.
| | | |
| --- | --- | --- |
| | | The most charming aspects of the tour are the people in the village. Cherish and enjoy each encounter. |
★Click to enlarge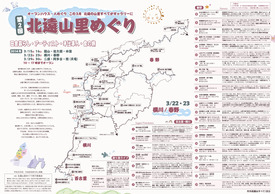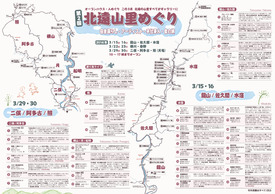 http://raksha.jp.net/hokuen/ (Japanese)
2015.5.20 update
Content may be subject to change after publication. Please also note that we are not accountable for loses and damages that may occur as a result of said changes.