July 13 ~ August 31, 2019
There are lots of summer events in Kanzanji! Visitors can enjoy not only fireworks and marine sports but also many other exciting events during this time. Let's go enjoy summer activities with the family, friends, and the love one! Please see the flyer below for event details.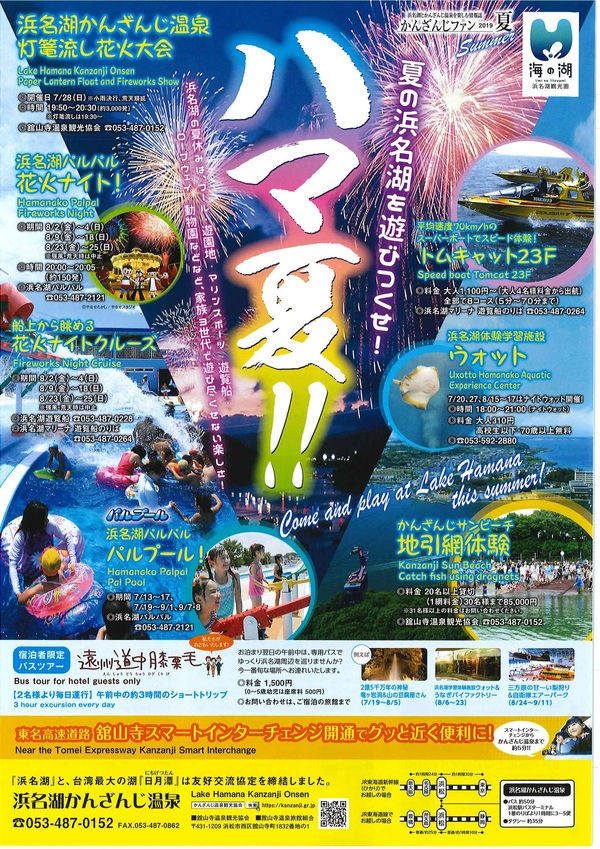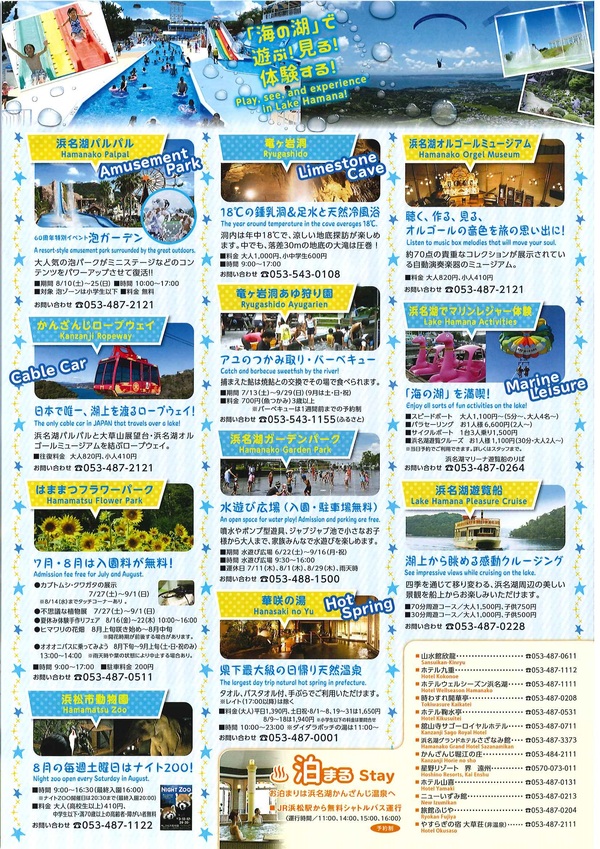 2019.7.26 update
Content may be subject to change after publication. Please also note that we are not accountable for loses and damages that may occur as a result of said changes.