Chance to casually enjoy the taste of cooking by meticulous chefs!!!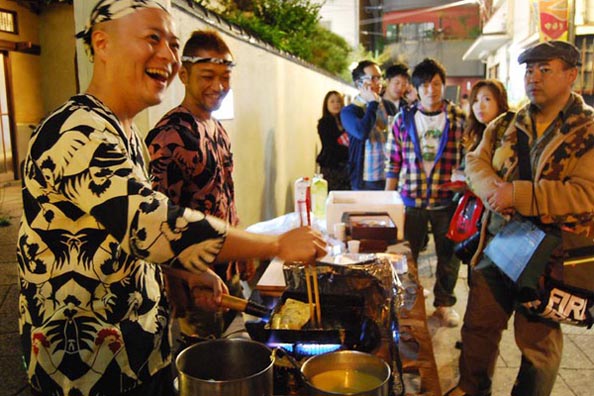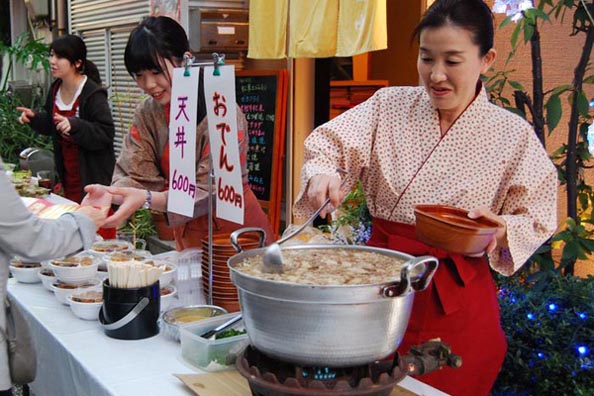 Shokunin-ichiba (Chefs Market) is an event where eating and drinking establishments around Chitose-cho get together to provide services at bargain prices. On the day of the event, most shops will be providing services in front of their shops, rather than inside. Some of the shops even offer demonstration by chefs, giving opportunities to casually enjoy dishes from establishments that had been difficult to walk in previously.
The eleventh Shokunin Market;
Offering food for delivery!
February 12(Fri), 13(Sat), 26(Fri), 27(Sat), 2021
This round of Shokunin Market will be held differently, so that you can enjoy the taste of well-known restaurants in Chitose without any anxiety. You can order food online and a taxi will deliver it to your house. You can order various food from many different restaurants, so it feels like you're strolling along the back streets of Chitose. Furthermore, while delivery usually costs 500 yen, we're running a free delivery campaign! Please use this opportunity to discover your favorite restaurant from amongst the pros in Chitose.
\ Purchasing is easy!/
特設サイトChoose the place you want from "the participating restaurants and their menu" on the special site(only in Japanese)
Go to the Foodelix page once you decide your order.
Order and pay in advance from the order screen of the restaurants on Foodelix.

You need to order seven days to two days in advance of the delivery day.
Delivery fee is free only for now! (usually it costs 500 yen per delivery)
※Click to Enlarge

http://ushiromichi.com
(Japanese)
2021.2.4 update
Content may be subject to change after publication. Please also note that we are not accountable for loses and damages that may occur as a result of said changes.