"Secondhand Clothes Markets" are a tradition from the Edo Period,
based on the concept of "recycling."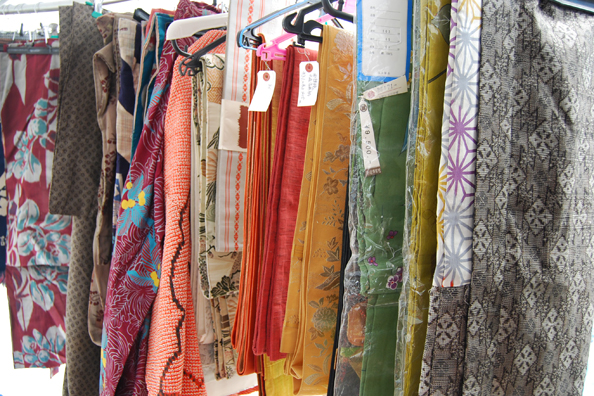 On the 3rd Sunday of every month
8:30am - 3pm



[Place]

Enshumori Station, on the

Tenryu-Hamanako Railway

※canceled only in case of heavy rain


View a Larger Map

Mori-machi, in Shuchigun, surrounded by an abundant nature, is also known as the little Kyoto of Enshu.
It is said that, during the Edo period, it was the most prominent town of the country when it came to secondhand clothing to the point that it directly influenced the prices in this market. The old storehouses in the city are a remembrance of these old times.
Even to this day, a secondhand clothing eco-market is held once a month in Mori-machi. One can find many different kinds of secondhand clothes, including kimonos and obis in old fashioned patterns, or aprons that remind one of liquor or vegetable shops. There are also other small articles such as glass beads, ornamental hairpins and Japanese style plates - it feels almost as if you've travelled back in time.
Sometimes, you may find items that are "really lovely, but very old" among the neatly displayed pieces of clothing. But since these are also useful for "tearing and re-making," some people do actually buy them. The Mori Secondhand Clothes Market is a market for people with a common interest in ecology, and who love to take care of things as long as possible. Many visitors come from far away to visit the Mori Secondhand Clothes Market. How about joining them in this experience to feel Japanese history and the Japanese tradition of taking good care of the things one uses?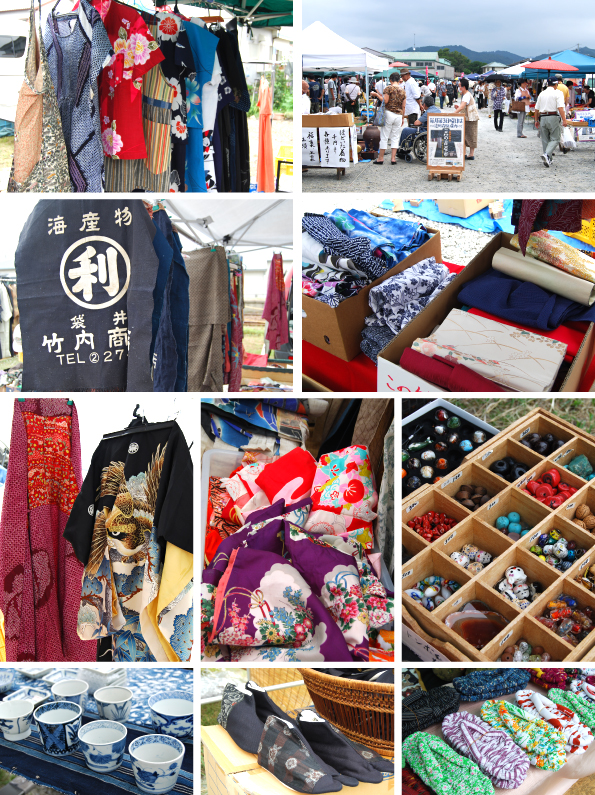 The venue for this event, Enshumori Station, is a charming building registered as a national tangible cultural property. It is decorated with old pieces of cloth and other items that relate to secondhand clothing when the Mori Secondhand Clothes Market is being held.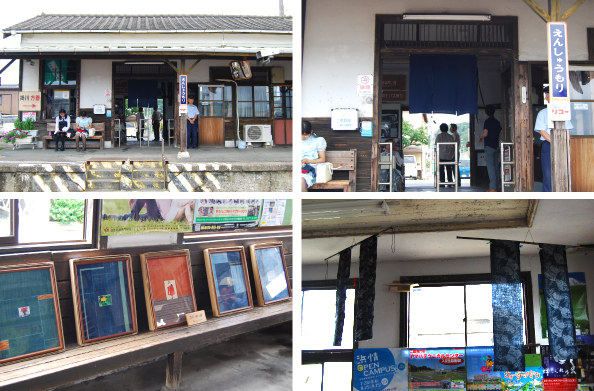 ---

Exhibition of the townscape and warehouses ( Every Spring and Fall )
Mori-machi has thrived as a post-town along the Akiha Highway from a long time ago. The town still shows many vestiges of this and an exhibition is held every spring and fall. The main theme changes every year, and exhibitions and sales of works using this old townscape and the warehouses take place. Vegetables and special products are also sold in front of houses and stores. Also, visitors wearing Japanese clothes can enjoy a free walk around the town on a rickshaw. It is definitely worth a visit.
※Held every spring and fall
---
大きな地図で見る
2015.5.20 update
Content may be subject to change after publication. Please also note that we are not accountable for loses and damages that may occur as a result of said changes.