Only in November! Taste Japanese "brand" persimmons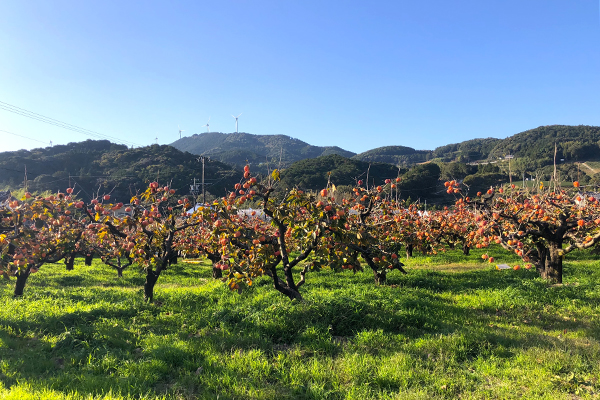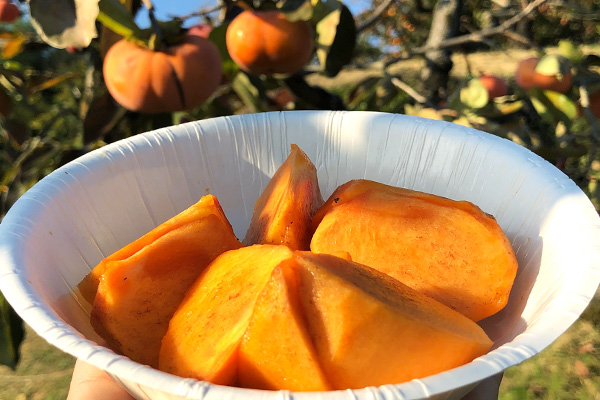 Persimmon is a nutrient rich fruit and that is often grown in east Asia, including Japan. Oidaira, Hamakita-ku, Hamamatsu, Shizouka is an area that produces "Jirogaki" which is one of Japan's best brands, and there are many persimmon farm houses around.
Adachi Persimmon Farm has produced Jirogaki for three generations in Oidaira. They work using a time and effort heavy cultivation method that uses such techniques as making soil using organic matter and a thorough picking method to ensure the best taste. Persimmon picking is held during the harvest season. You can enjoy picking persimmons while having a picnic at your favorite place on the vast farm since the provided set includes knives, plates and a leisure sheet.
At the farmer's market next to the farm, you can buy persimmons that have been freshly harvested. It is best to taste the fresh jirogaki, but you can also enjoy a different taste by having dried persimmon (from January) or refrigerated persimmon (until the end of January) and persimmon soft serve ice cream!
※1 Jirogaki
The name comes from MATSUMOTO Jirokichi who found the young tree in Mori-machi, Enshu, Shizuoka, next to Hamamatsu, in 1844. It is square in shape, chewy, sweet, has less seeds and is easy to eat.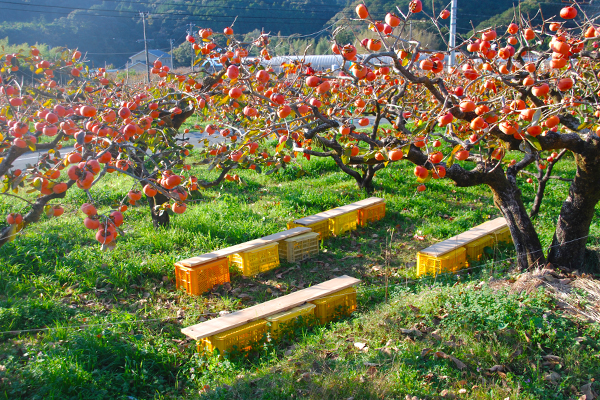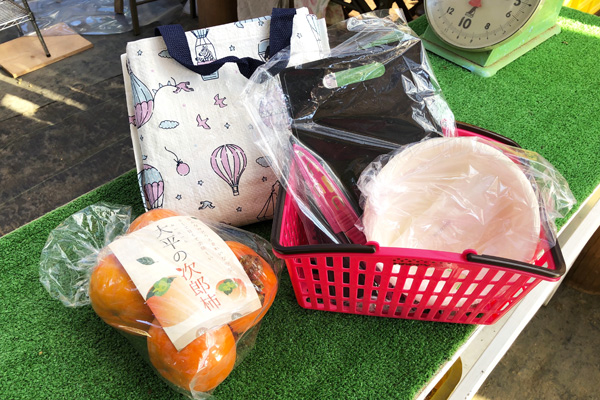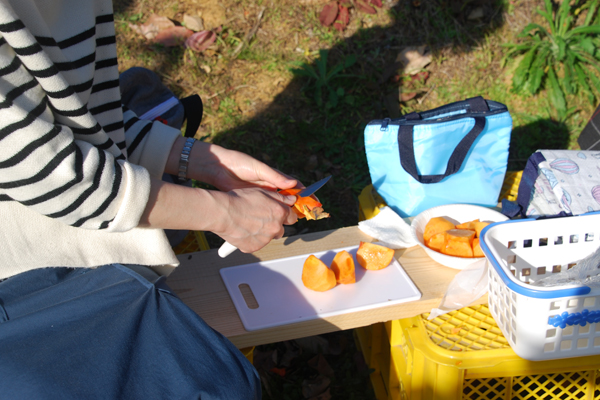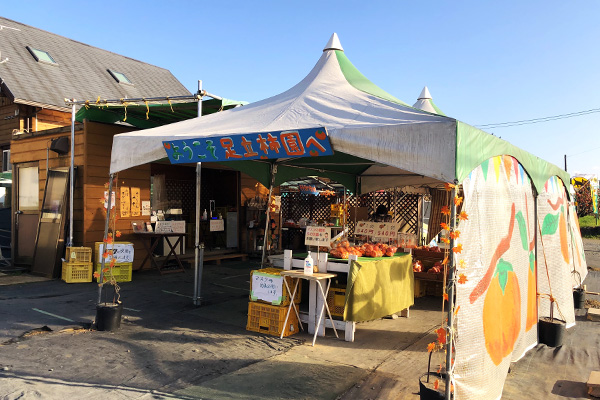 MEMO
There are two kinds of persimmon; sweet ones and astringent ones. Like the names suggest, sweet ones are sweet and the astringent ones are too astringent to eat. The sweet persimmon was born in Japan and most other persimmons grown in other countries are the astringent ones.
The astringent persimmon can be sweet if the acidity is removed (by alcohol or carbon dioxide processing). We have dried them to remove that astringency and eat them dried, much in the way that has been done in Japan for generations. Although it is only seen in the mountain village nowadays, seeing dried persimmons hung in front of houses is a scene that evokes nostalgia for Japanese.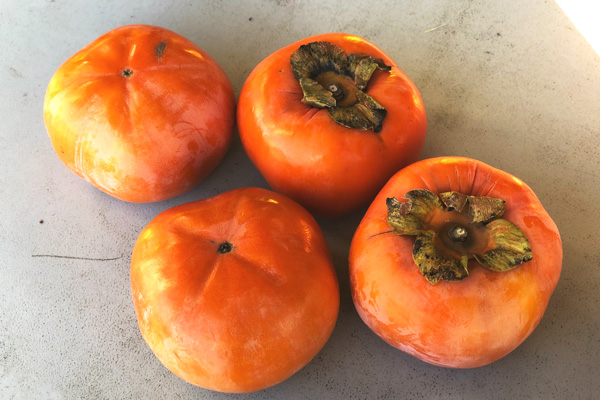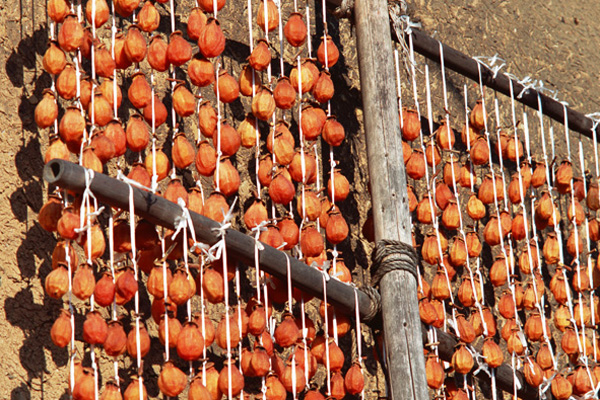 One of the best kinds of sweet persimmon "Jirogaki"
Hanging dried persimmons
Hidamarino Sato Adachi Persimmon Farm
ADDRESS
938 Oidaira, Hamakita-ku,Hamamatsu-shi, Shizuoka
PHONE
053-589-8984(Japanese only)
OPEN
November 1st to 30th, 2022
9am~4pm
※Farmer's market is open from the 1st of October to the middle of February.
※No need to make a reservation
(Reservations required for 10 or more people)
CLOSED
Open every day during the farm's opening period.
WEBSITE
https://www.adachi-kakien.com (Japanese)
TRANSPORT

[CAR]


Around 5 minutes from the Shin-tomei Expressway Hamamatsu S.I.C
Around 40 minutes from the Tomei Expressway Hamamatsu-nishi I.C.
Admission

| | |
| --- | --- |
| Adults (including a souvenir) | ¥1,500 |
| Elementary and below | ¥500 |
| preschooler | FREE |
・All-you-can-eat without a time limit!
Other Fruits Picking
Grape picking (Coming Soon!)
Apple picking (Coming Soon!)
2022.10.26 update
Content may be subject to change after publication. Please also note that we are not accountable for loses and damages that may occur as a result of said changes.