Why don't you try sightseeing in comfort and at your own pace!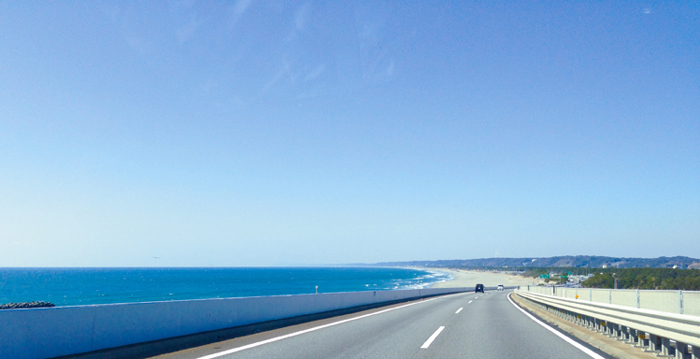 You can go sightseeing to not only major spots, but also more remote ones without having to worry about train or bus schedules. Here are some car rental locations in walking distance from Hamamatsu Station. Mind Japanese traffic rules and enjoy driving
Japanese traffic rules
What to bring when you rent a car
Either of these licenses below
・License issued in Japan
International driving permit
・License issued in Taiwan, Switzerland, Germany, France, Belgium, Slovenia, Monaco and so on *you need to bring a Japanese translation of your license and your passport.
Passport (depending on the rental shop)
Credit card (there are some shops where you cannot pay by cash)

It's better to make a reservation in advance to ensure the car you want is available
Remember to fill up the tank when you return the rental car in Japan.
Remember to call the shop if you will be late to return the car.
Recommended a Rental Cars Shop
TOYOTA Rental Car Hamamatsu
You can rent not only the latest Crown or Prius that is popular in Japan, but also minivans and wagons that accommodate 7 to 10 people.
TOYOTA rental car shop in front of Hamamatsu station
ADDRESS
712 Itaya-cho, Naka-ku, Hamamatsu-Shi, Shizuoka
PHONE
0120-61-0097
OPEN
8am~8pm (December 30th to January 3rd:8am~5pm)
CLOSED
Open all days
LANGUAGES
English is available
NOTE
Car seat for kids is available / all cars have a navigation system / all cars have an ETC (Electronic Toll Collection system)
※

you can rent an ETC card for an additional fee

HOW TO PAY
Cash or credit card

Official website of TOYOTA rental car Hamamatsu:
https://www.r-mark.co.jp/
(Japanese)
Official website of TOYOTA rental car:
https://rent.toyota.co.jp/eng/
Please have a fun drive with your rental car, and please obey all traffic laws!
2023.8.3 update
Content may be subject to change after publication. Please also note that we are not accountable for loses and damages that may occur as a result of said changes.