It's held at the Bentenjima beach park which is near the Maisaka port, known as one of the most famaous places in Japan for it's young anchovy fishing. You can buy raw young anchovies that are caught on the day, seafood and local specialities. (You cannot buy raw young anchovies in 2022). You can also eat many cuisines cooked freshly by the local women.
"Enbai" is the term used for the old custom of fishermen in the Maisaka area sharing part of their catch with family, relatives and neighbors.You should go to the "Enbai Morning Market" on an empty stomach and fully enjoy the fishing town atmosphere by eating a delicious breakfast at the market and meeting the friendly locals.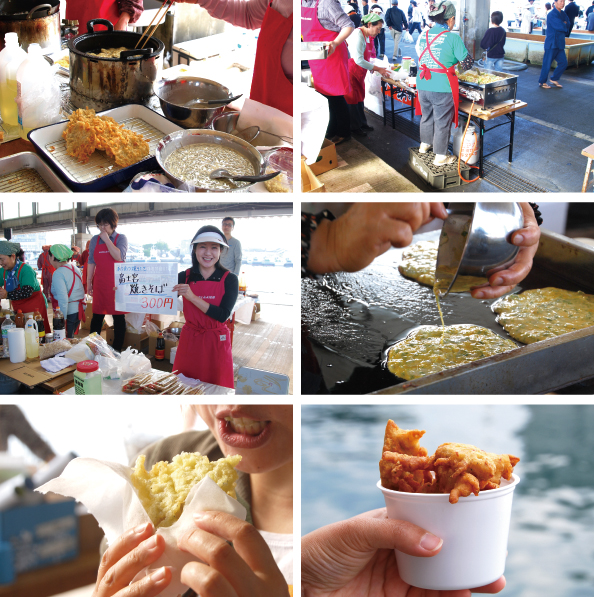 As for the raw young anchovies, the ones caught on the day will be brought from the Maisaka fishing port and sold.(Depending on the climate and fishing conditions, there may be days when it is not sold. ※They won't be sold in 2022)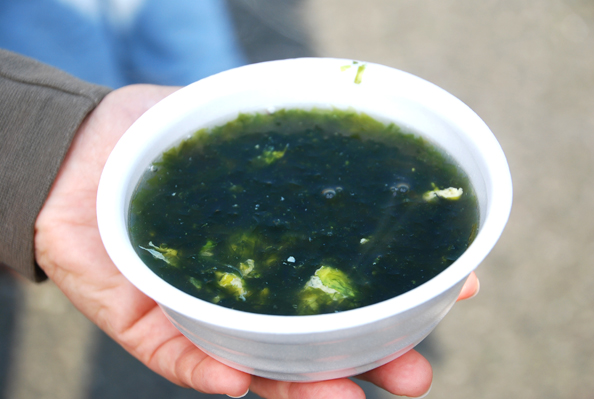 http://www.bentenjima.jp/
(Japanese)

After filling your stomach at the "Enbai Morning Market", go ahead and take a walk along the streets of Maisaka, a place that was a flourishing inn town during the Edo era.

"Gangi" (pronounced "gange" in the local area) is the term for a stepped ferry dock and this northern gange is the ferry dock on the Maisaka side.There were once 3 ganges in Maisaka and each one was used by certain people. This northern gange was used by Daimyo and Shogun and the stone paving is still the same as it was originally.
2023.4.26 update
Content may be subject to change after publication. Please also note that we are not accountable for loses and damages that may occur as a result of said changes.