Fun motorcycle event held in Hamamatsu; the place where HONDA, SUZUKI, YAMAHA were established.
The first motorcycle, not an imitation, but an original design, was made by HONDA in Japan. During peak production, there were over 125 motorcycle makers in Japan and about 40 of them had head offices here in Hamamatsu. During that motorcycle renaissance, each company competed to improve and innovate their motorcycles, and many fine craftsmen and engineers were born.
Those technologies have been passed down, and motorcycle makers and many parts manufacturers still produce refined items here in Hamamatsu.
Hamamatsu has long supported and contributed to motorcycle culture; it really is the hometown of the motorcycle.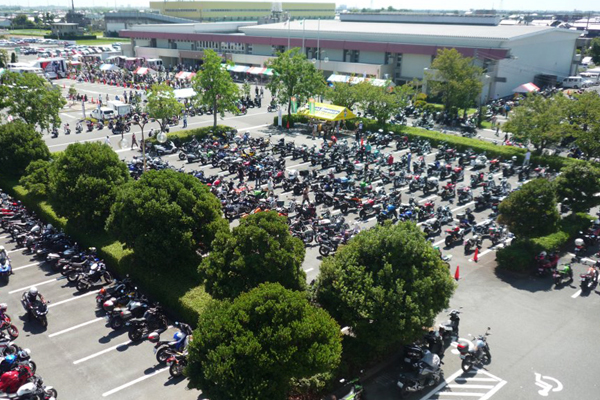 October 14 (Sat), 15 (Sun) 2023
Place:Hamamatsu auto race 【浜松オートレース場】
936-19 Wago-cho, Naka-ku, Hamamatsu-shi, Shizuoka
The event Hometown of the Motorcycle: Hamamatsu" aims to boost the motorcycle industry and motorcycle culture, as it is the birthplace of the motorcycle.
Since the first event held in 2003, the event remains extremely popular, because everyone regardless of if they ride a bike or not can enjoy it. It's crowded with a lot of people and motorcycles every year.
▽ Here's a look at the 2019 event ▽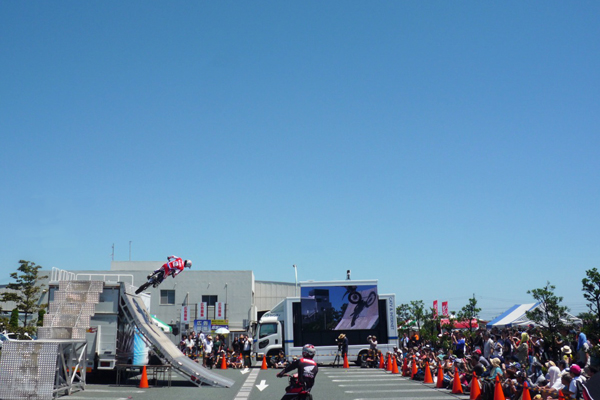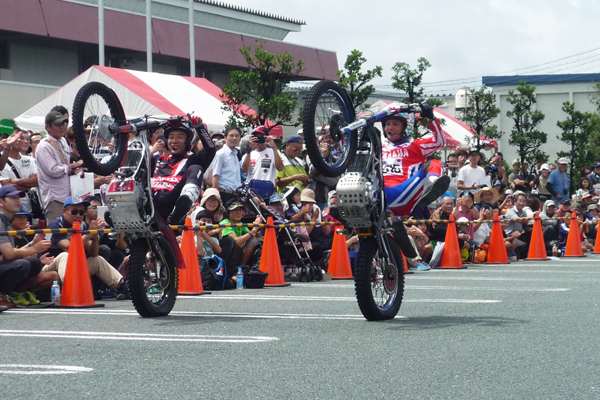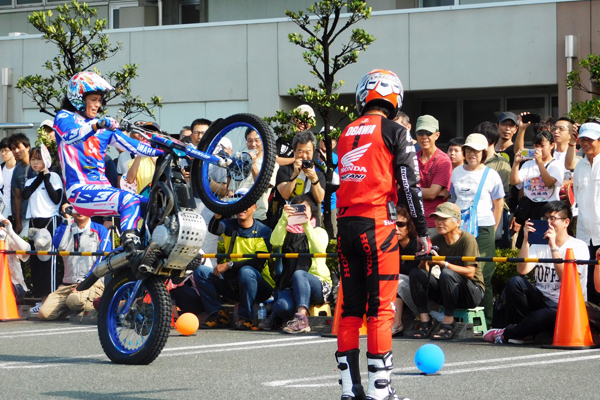 Trial demonstration by two Japanese trial riders will be held at the special venue outside. You cannot miss this thrilling performance in which the bikers ride close to the audience.
There are stalls where you can buy food or drink outside. *Please be careful as there are some booths where eating or drinking is not allowed.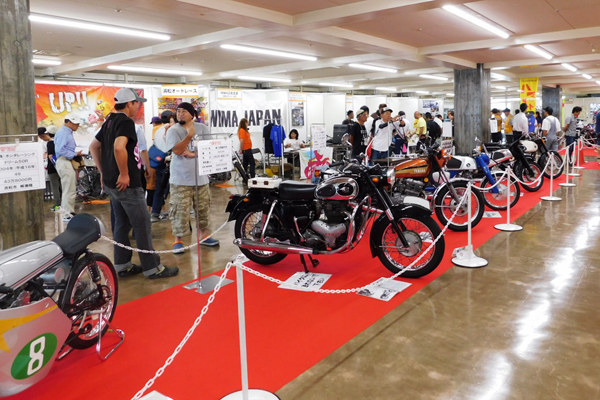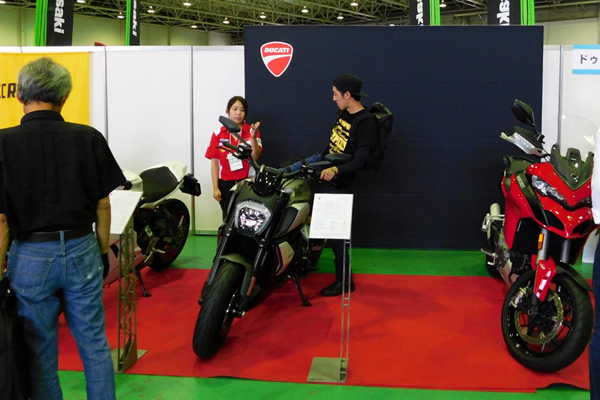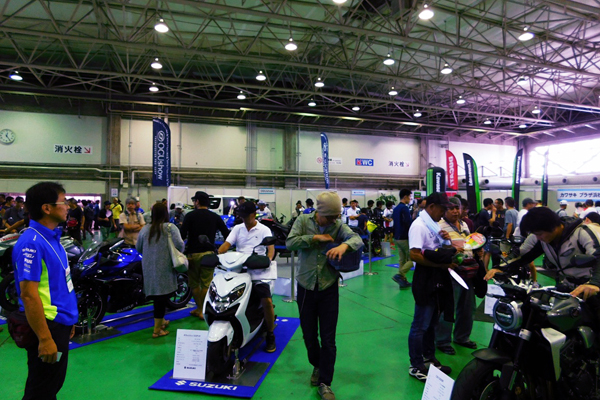 There is a corner where you can touch or ride the latest domestic and foreign motorcycles. Motorcycle accessories are also sold inside. (These pictures are from 2019)
Also there is an exhibition of old and new famous models or developing design drawing, and a workshop for kids.
Additionally, a talk show hosted by a Japanese celebrity or a hero show will be held.
For the people who are interested in riding a motorcycle but haven't ridden, it is recommended to experience in tandem, with the demonstration ride of an instructor, with a safety lesson or so on.
This event is unique, since domestic and foreign motorcycle makers get together and to offer authentic information about motorcycles, such as the latest model or its equipment. Even those unfamiliar with motorcycles, even kids, can join casually and will thoroughly enjoy Hometown of the Motorcycle: Hamamatsu. Please enjoy the event you can experience only in Hamamatsu!

http://www.bike-furusato.net/
(Japanese)
ADDRESS
 936-19 Wago-cho, Naka-ku, Hamamatsu-shi, Shizuoka 433-8125
ADDMISSION
 FREE!
TRANSPORT
 From Hamamatsu Station
[BUS]
 Take the "58 Seirei Hamamatsu Wago/ Nishiyama" line bus at bus stop #14 or "48 Wago/ Nishiyama" line bus at bus stop #16 of the bus terminal to "Auto Race-jo" then walk (1 minutes).
[TAXI]
 20 minutes
[CAR]
 Around 10 minutes from the Tomei Expressway Hamamatsu-Nishi I.C.
2023.9.6 update
Content may be subject to change after publication. Please also note that we are not accountable for loses and damages that may occur as a result of said changes.