September, 2019 to March, 2020
There is an abundance of flavorful food at Kanzanji area from autumn to winter.
Just to name a few, a fresh blowfish rich in collagen, mellow and creamy oysters, etc. The most popular fruits pickings are sweet and juicy mandarin oranges and strawberries pickings which are also recommended.
Besides, what about having a hot bath in an osen (a hot spring) to warm up your body, then filling your stomach with some month-watering food when you feel chilly! Please see the following flyer for details.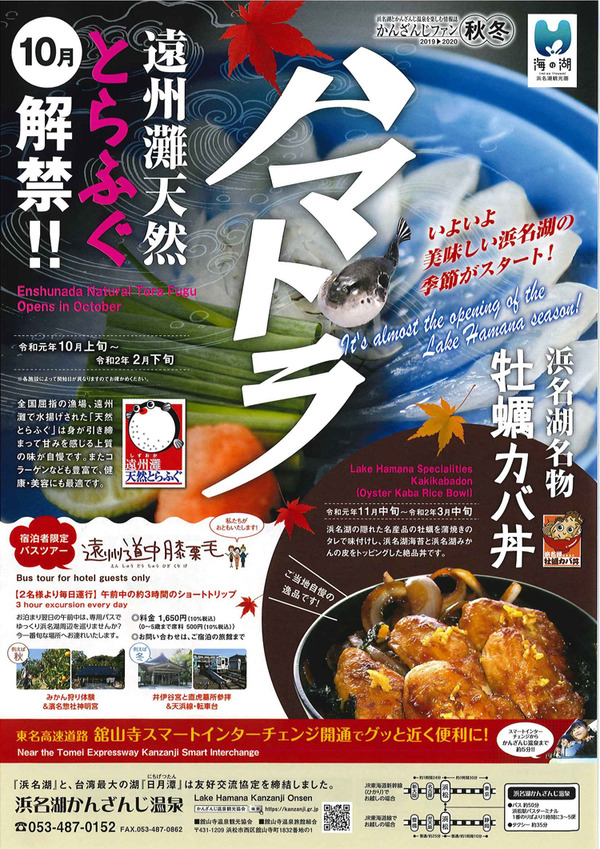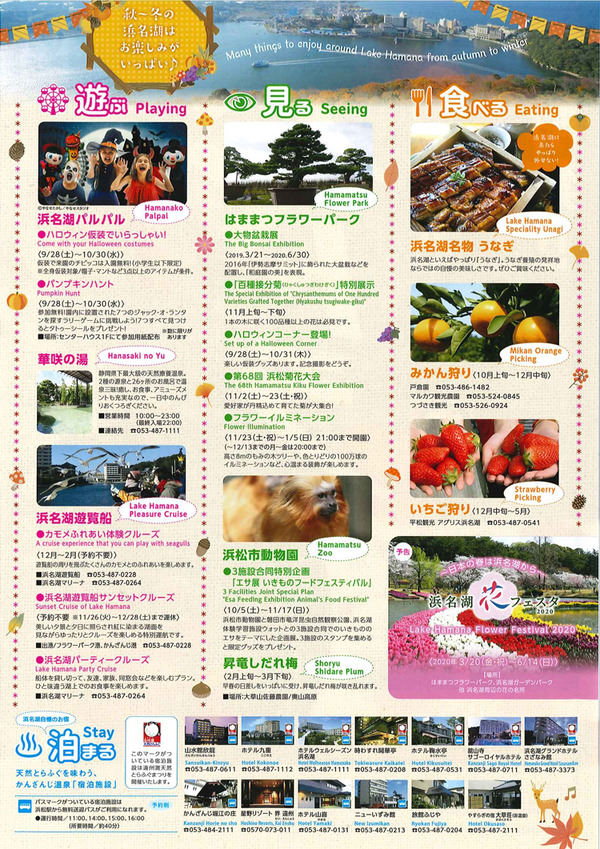 2019.10.03 update
Content may be subject to change after publication. Please also note that we are not accountable for loses and damages that may occur as a result of said changes.