Japan's largest craft fair allows the world to encounter a work of art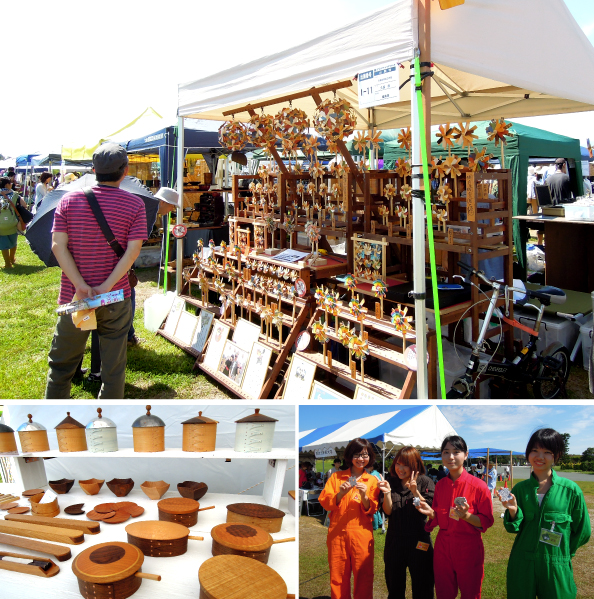 2023 / 9 / 16 sat, 17 sun 10am~4pm
Every September Hamamatsu city sponsors the Lake Hamana art / craft fair. "Users" will be able to meet "producers", and experience the magnificence of handmade objects. This is the largest craft fair held anywhere in Japan, bringing together over 300 artists and artisans. Pottery, glass, woodworking, leather crafts, dyeing, and other media of refined craftwork will be exhibited and offered for sale. There will also be a music stage, a dining area, a local products market, etc., as well as an area established to explain the charm of Hamamatsu City.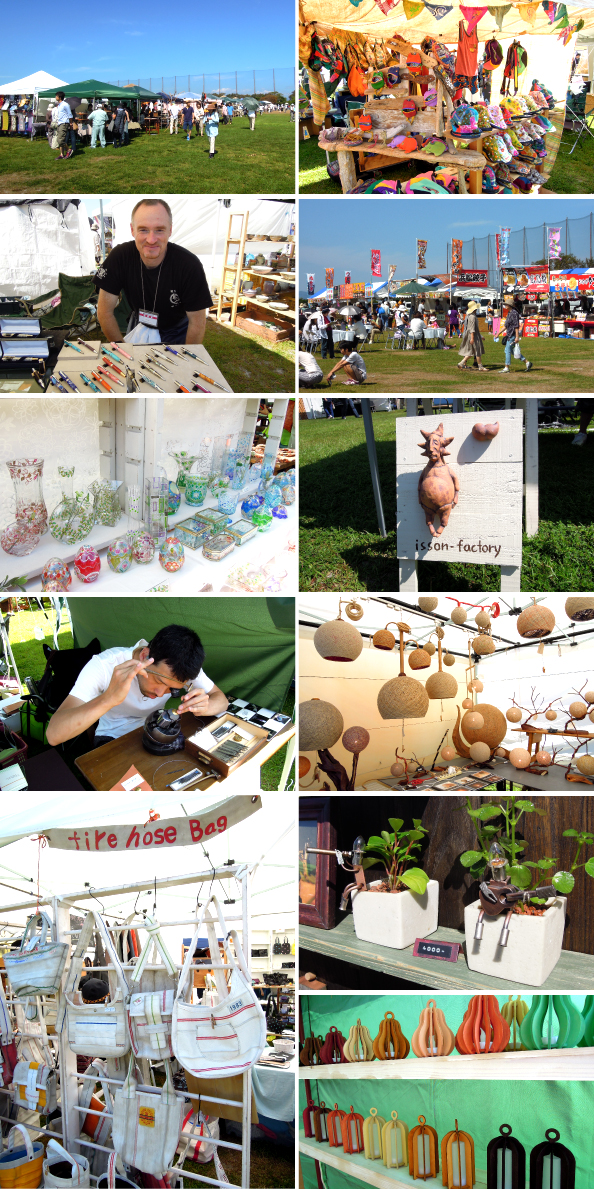 ・This is an outdoor event, so please prepare for bright sunlight and bring something to drink.
・The site will be a grassy field. High-heeled shoes, baby carriages, wheelchairs, etc., may have difficulty moving due to uneven terrain.
・There may be circumstances in which photography of certain artworks is not permitted. Before taking pictures please consult with the exhibitor for approval.

http://hamanako-craft.com/
(Japanese)
Place:Hamanako Garden park
ADDRESS
 5475-1 Murakushi-cho, Nishi-ku, Hamamatsu-shi,Shizuoka 431-1207
PHONE
 053-488-1500
OPEN HOURS
 8:30am-5pm (Jul.Aug.8:30am-6pm)
CLOSE
 12/29-1/3
*The flower museum is closed on Tuesday afternoons.
*Hyakkaen is undergoing maintenance, so admission may be restricted on weekdays.
TRANSPORT
 From Hamamatsu Station
[BUS]
 Take the "No.30 Kanzanji" line bus (60 minutes ride) at bus stop #1 of the bus terminal to "Hamanako Garden Park"
[TAXI]
 50 minutes
2023.8.25 update
Content may be subject to change after publication. Please also note that we are not accountable for loses and damages that may occur as a result of said changes.