【Have the whole place to yourself】
Traditional night fishing "Takiya-Ryo" on Lake Hamana (departing from a private dock at Lake Hamana Inn)
Experience traditional fishing "Takiya-Ryo," which has a history of over 100 years at the beautiful "Lake Hamana". Lake Hamana is a salt water lake connected to the sea in western Shizuoka Prefecture. The night fishing commences at sunset in a small boat. Fish are caught by spear and net, and are then grilled and enjoyed on a dining raft with chairs and tables. The featured accommodations are a private lodge with a dedicated dock, so guests can leave for the fishery directly from the inn, and guests can venture out after dinner. A meal on the raft while watching the night sky is enough to lose track of time. This is an experience where one can fully enjoy the charm of Lake Hamana, even in the night hours. After checkout, the local area features a lot of activities, such as cycling, trekking, and touring the local fishing towns.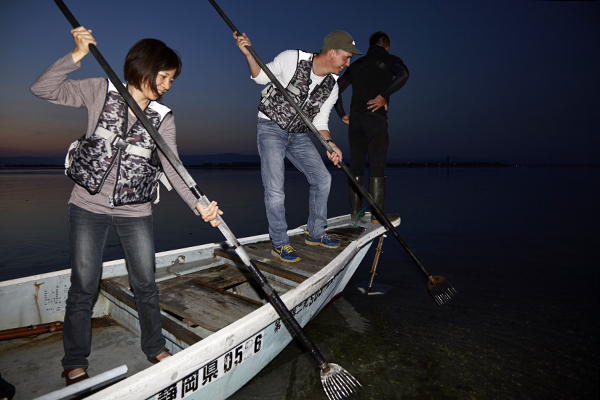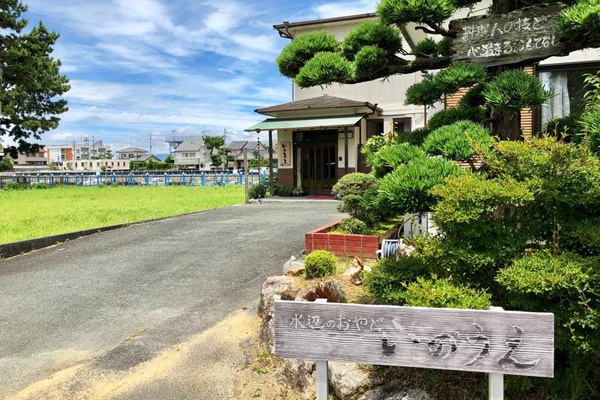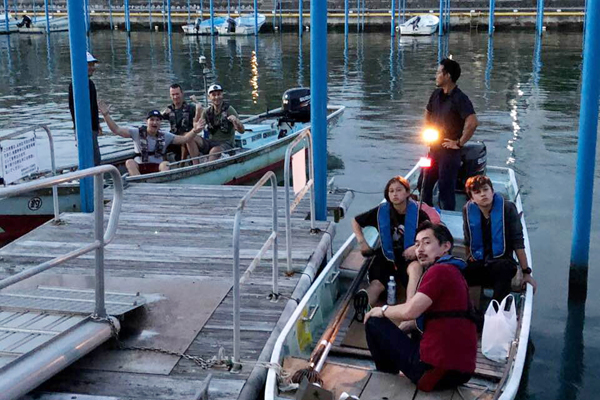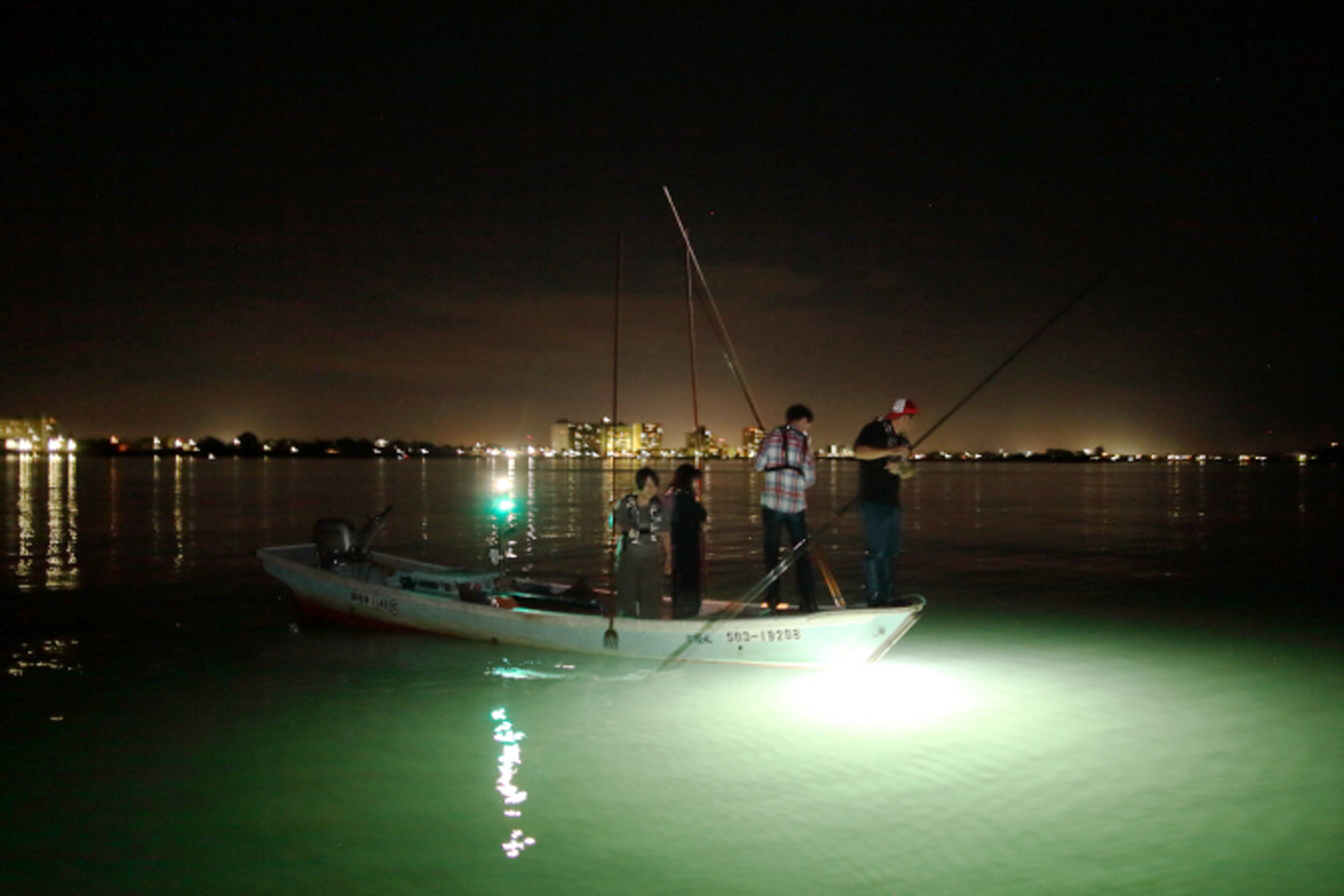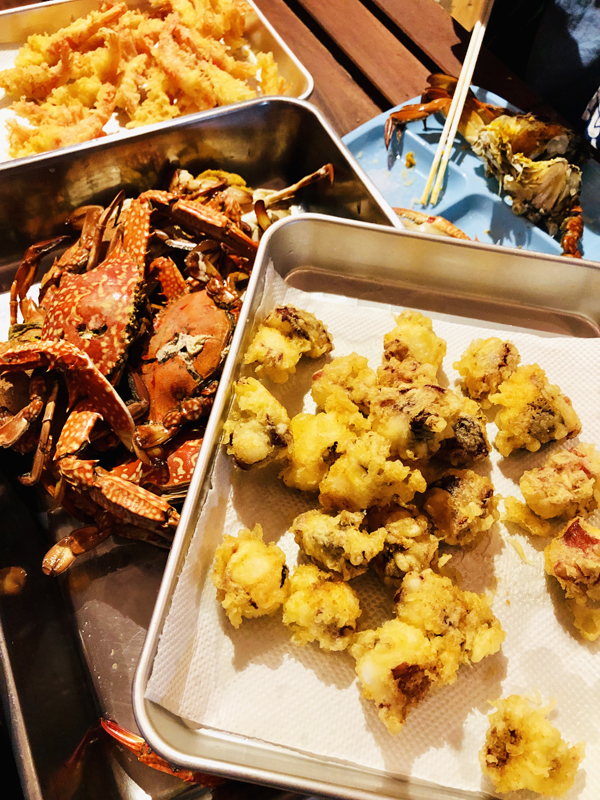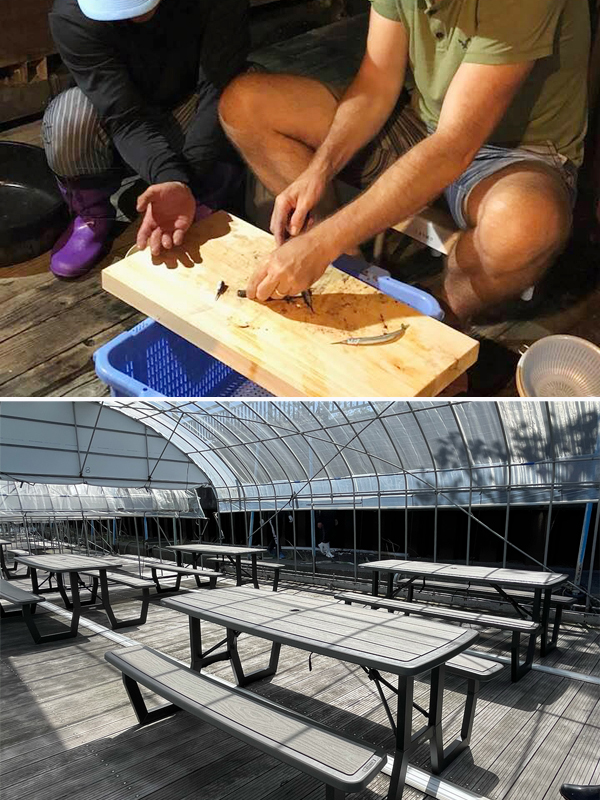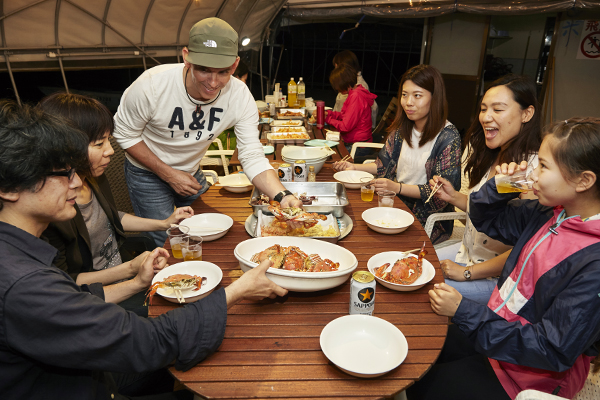 Duration
Fishing:approx. 1.5 hours from around 7pm
Dinner:approx. 1.5 hours from around 9pm
Availability
May to September
※For making a reservation in October, please contact us for consultation.
Deadline
Up to 10 days in advance
Gathering
Check-in by 6PM(Check-out by 10AM next day)
Capacity
2-7 people (max 4 people per boat)
Details

Experience traditional fishing - "Takiya-Ryo (Night Fishing)" at Hamamatsu Hamana Lake
Departure from a dedicated dock at the inn.
Accommodation in a traditional Japanese style inn - "Inoue" at Bentenjima, on Lake Hamana (breakfast included)
English interpreter as your guide
Dinner on the raft with chairs and tables.
Includes accompanying drinks and main dishes (guests are permitted to bring additional items if desired)

---
Fee
2 people

~5

¥50,000/ person
3~5 people
¥45,000/ person
6~7 people
¥40,000/ person
---
How to reserve
Please send the following information to info@inhamamatsu.com at least 10 days in before to make a reservation.
Desired Date (up to three requested dates)
Requested Number of People
Main Guest's Name
How you can be reached on the day of reservation (cell phone, email, hotel, etc)
Nationality (for purpose of our tourism survey)
---
Method of Payment
Advance payment: PayPal
Cancellation Charges
<Night fishing cancellation due to the weather>
We also offer another plan unique to Lake Hamana. Please contact us for more details.
<Plan cancellation due to the customer's convenience>
7 Day to 3 Day Notice:¥3,000
2 Day to 1 Day Notice:50%
Cancel on the day of the tour or fail to show:100%
Notices
Please come in shoes good for walking and that you don't mind getting dirty.
The hotel features Japanese sleeping arrangements, with a futon mattress spread on tatami. Breakfast is also eaten on the floor, at a table on the tatami.
The accommodations are limited to 2 guests per room.
If the fishing is canceled due to the weather, we also offer another plan unique to Lake Hamana. Please contact us for details.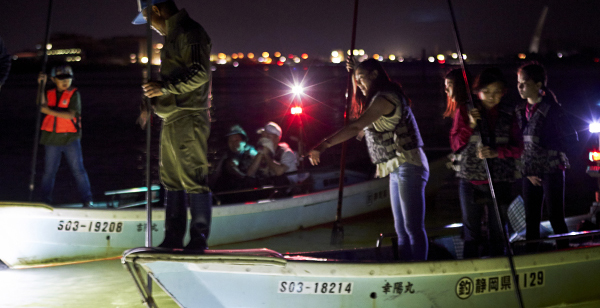 More info for Takiya-Ryo
ADDRESS
 3742 Bentenjima, Maisaka-cho, Nishi-ku, Hamamatsu-shi, Shizuoka 431-0214
TRANSPORT
 from Hamamatsu Station
[TRAIN]
 Take the Tokaido Main Line and get off at Bentenjima Station. Exit Bentenjima Station and walk straight, past the marina. Turn left before crossing the bridge, the inn is on the left.
[By Car]
 20 minutes from Tomei Hamamatsu Nishi I.C.
2023.4.20 update
Content may be subject to change after publication. Please also note that we are not accountable for loses and damages that may occur as a result of said changes.