The sound of your one of a kind drum handmade with craftsmen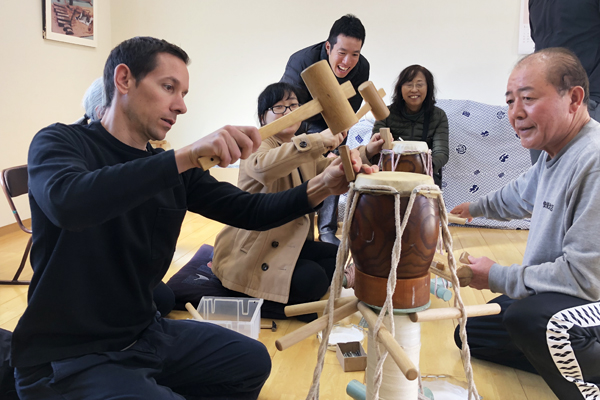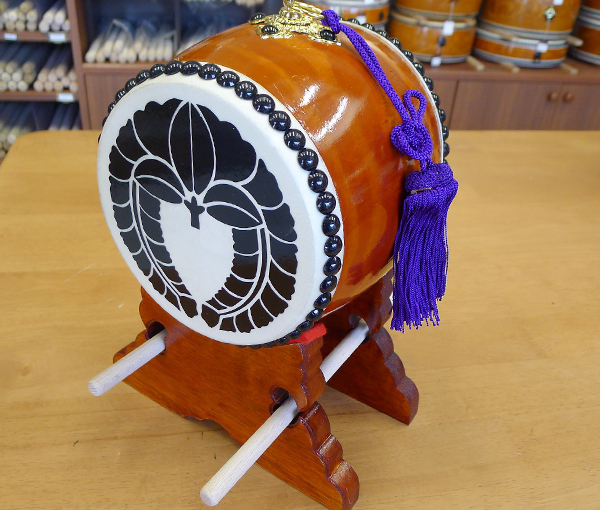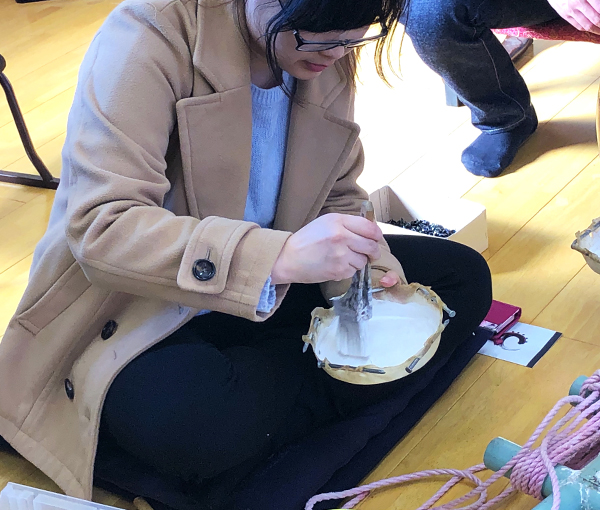 ※Drum diameter 15cm (patterns on the drum top, body, tassels, etc are optional additions)
Founded in 1894 and located just a 7 minute drive from JR Hamamatsu Station, the Ando Taiko Drum Shop maintains the tradition of handmade Japanese instruments through their Taiko drums. The unique sound of the Japanese drums is made possible through the skill of the craftsmen, who select the materials, and fine-tune the leather work. In total, it takes ten years for a single drum to be completed, including the drying time for the raw materials such as wood and leather. During this experience, you'll be able to use the materials and workshop provided to craft your own, one of a kind traditional taiko drum while under the instruction of a skilled craftsman. You can either bring your completed taiko drum home with you, or we can arrange to have it delivered. The number of taiko drum speciality shops in Japan is decreasing, and Ando Taiko Drum Shop is currently the only place where you can experience making your own.

https://www.andotaiko.com
(Japanese)
Availability
The 1st and the 3rd Saturdays of each month.
Duration
Approx. 120 min
※Varies depending on the number of people
Start time
1:30pm〜
Language
Japanese/ with interpreter(English・Chinese)
Capacity
1〜7 people
---
Fee
| | |
| --- | --- |
| ¥25,000/ group | + (Material cost ¥15,000/ person) |
Included in Cost/ experience, drum diameter 15cm/ includes a drumstick, experience
| | |
| --- | --- |
| Optional | Some tassels, characters on the body of the drum, etc, may be added for an additional charge |
---
Method of Payment
Advance payment/ paypal
Cancellation Charges
7 Day to 4 Day Notice:¥3,000
3 Day Notice:20%
1 Day Notice:50%
Cancel on the day of the tour or fail to show:100%
---
How to reserve
Please book at least 10 days before.
Please send the following information to info@inhamamatsu.com
・Desired Date
・Requested Number of people
・Main Guest's Name
・Nationality (for purpose of our tourism survey)
・How you can be reached on the day of reservation (cell phone, email, hotel, etc)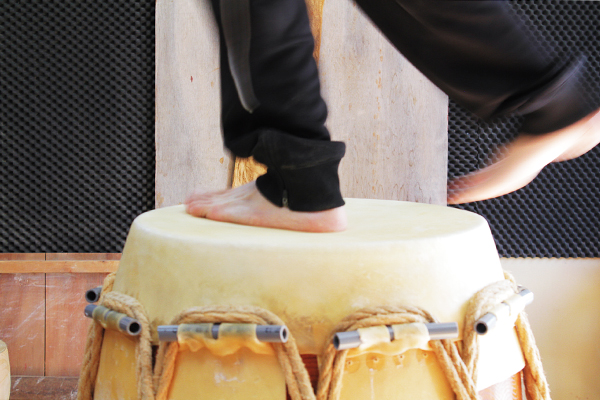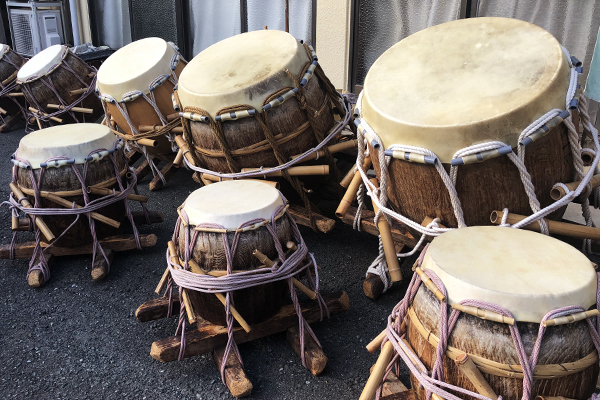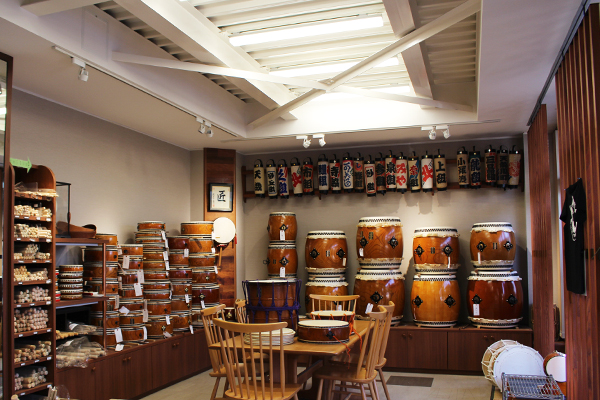 >>
Ando Taiko Drum Shop
/ 安藤太鼓店【Ando Taiko Ten】
ADDRESS
 2-6-6 Nishiasada, Naka-ku, Hamamatsu-shi, Shizuoka
TRANSPORT
 From Hamamatsu Station
[BUS]
 Bus Terminal from platform 4, take bus No. 12, 10 or 16 (about 6 minutes) and get off at "Budokan"; 10 minute walk from bus stop
[TAXI]
 Approx. 10 minutes
[CAR]
 30 minutes from Tomei Expressway Hamamatsu I.C./ 40 minutes from Tomei Expressway Hamamatsu Nishi I.C.

https://www.andotaiko.com
(Japanese)
2020.5.18 update
Content may be subject to change after publication. Please also note that we are not accountable for loses and damages that may occur as a result of said changes.