− Local premium eel & green seaweeds flavors −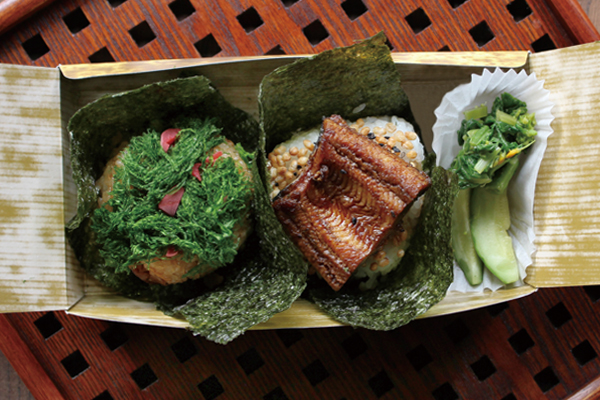 In this program, visitors can learn to use the local ingredients which are invented by the local chef to prepare two types of rice balls at NOTANE, the eatery inside Hamanako Garden Park. The local housewives will explain the ingredients and the steps of making rice balls, then visitors can have fun making their rice balls lunch boxes. The visitors can enjoy their homemade lunch boxes inside of the eatery or at spots with beautiful scenery in the park.
※Hamanako Musubi:Lale Hamana rice balls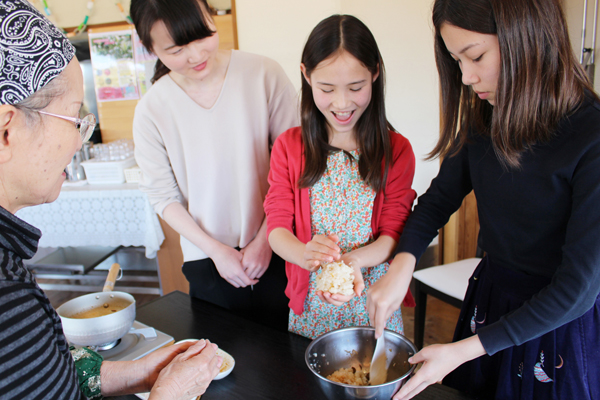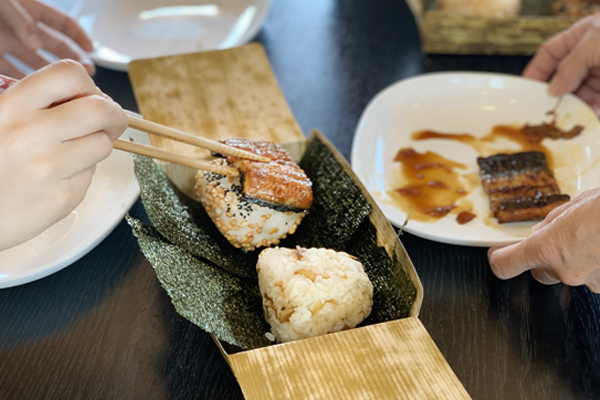 What is "Bokuunagi" ando "Suji aonori" ?
Bokuunagi means that an eel which is outsized and unmarketable. It is also used for making the meal of the fishman and the taste is amazing!
Sugi aonori is a premium quality seaweed with rich fragrance among green seaweeds. It is bright green and shaped like a silk thread.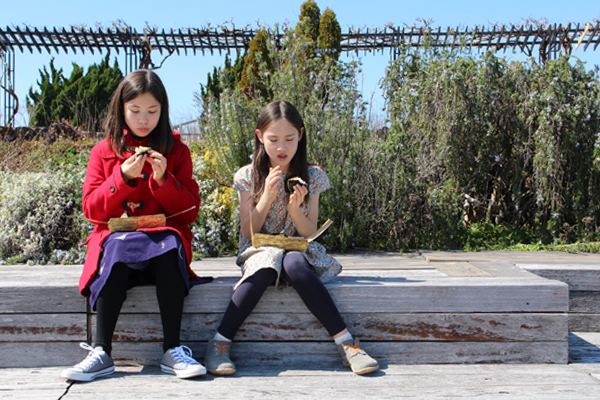 Period
all year round
Closed
year-end holidays
Start time
10:30am
Duration
1h30m
Capacity
2〜10 people
Gathering
Hamanako Garden Park・NOTANE Eatery
Language
Japanese
※plans with English (English, Chinese)
---
Cost
Included in Cost/食材説明、食事、おむすび作り体験料
| | |
| --- | --- |
| 1〜6 people | ¥35,000/ per group |
| 7 people〜 | Additional charge ¥5,000/ per person |
Included in Cost/interpreter, lecture fee, meal, rice balls making
---
Method of Payment
On site payment(Cash, Paypay)
Cancellation Charges
3 days prior to the tour
Cancel on the day of the tour:100% of the cost
---
How to reserve
Please book at least 7 days before.
Please send the following information to info@inhamamatsu.com
・Desired Date
・Requested Number of people
・Main Guest's Name
・Nationality (for purpose of our tourism survey)
・How you can be reached on the day of reservation (cell phone, email, hotel, etc)
2020.3.25 update
Content may be subject to change after publication. Please also note that we are not accountable for loses and damages that may occur as a result of said changes.