A new form of Japanese tradition by two creators from Hamamatsu!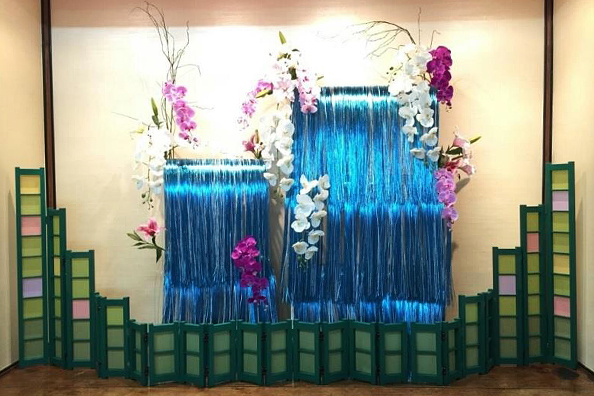 Ikebana exhibition, Mt.Takao, Tokyo: Collaboration piece "tosHiko"
※This collaboration piece is not on display at this time.

Actual details and colors may vary from what is on display.

Actual details and colors may vary from what is on display.

Toshiko-chan, an artificial flower artist, and Mr.Ohno, a Japanese wood joinery designer from Hamamatsu, will display their first special collaborations by opened a store for a limited time only in Toyokawa Inari, Aichi Prefecture- which is about 1 hour by car from Hamamatsu. These two Hamamatsu natives are making collaborative works and products while continuing their own respective activities. Their creations are filled with fresh, beautiful and inspiring pieces. Why don't you come say hi and take a look if you're near Toyokawa Inari?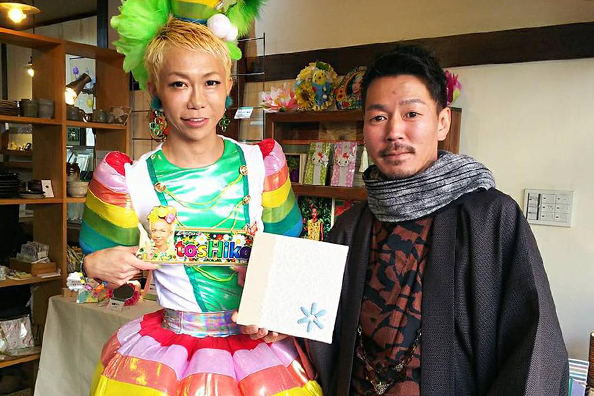 Toshiko-chan (Left)
http://toshiko.tokyo

Artificial artist/Costume designer/Japanese cord"Mizuhiki"designer
Known as an flower artist. She also known for being responsible for costume design for Momoiro Clover Z, as well for "Gakuya Mirror" an artificial-decorated mirror.
Even though the "Mizuhiki" (decorative Japanese cord made from twisted paper) has been sluggish these days, She continues to create in a new form by her own design and idea. Her strong will and hope is embedded in her arts.
Mr.Ohno (Right)
http://oonotategu.hp.gogo.jp/pc
Japanese joinery designer
The third generation of the joiner shop continued from the early Showa era. While protecting traditional techniques, He working on the production of original fittings according to the times, such as "decorated-shoji" and "colored-shoji". Fixture fitted with Enshu-original dyed textile also expanded.

<Place> 
Jewelry&Gallery「ainowa」
31 Monzen-machi, Toyokawa-shi, Aichi
※3 minutes walk from the pathway to the Toyokawa Inari
<Period> Dec.31th,2017 - Feb.2018 (prearranged)
<Time> 10AM~7PM closed on Wednesday
※Business hours may vary depending on the situation
---
What's Toyokawa Inari?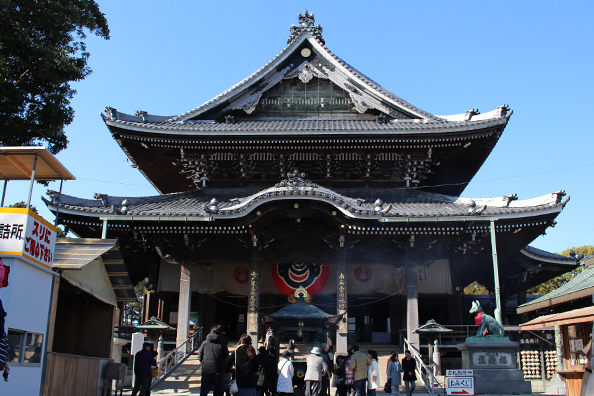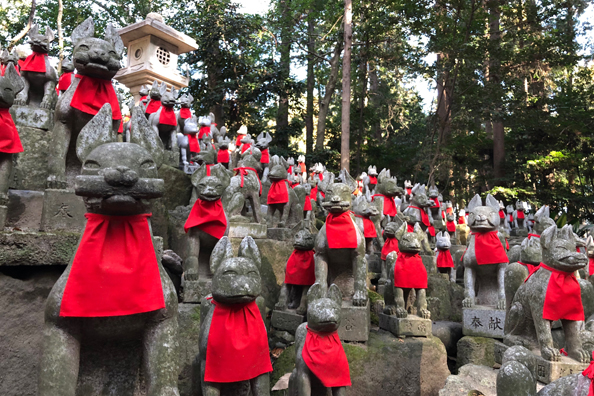 Toyokawa Inari is one of the three major Inari shrines in Japan and is believed to grant prosperous business. It is popular as a spiritual place and the sight of thousands of fox figures dedicated in the Fox Deity's Mound behind the main shrine is overwhelming!
Toyokawa Inari
https://www.toyokawainari.jp
---
2018.1.31 update
Content may be subject to change after publication. Please also note that we are not accountable for loses and damages that may occur as a result of said changes.